2015 proved to be one of the most successful years to date for Liverpool's culture and tourism scene.
Through Culture Liverpool's city-wide campaigns and events and funded partners comprising a variety of arts institutions, ranging from grass-root level to internationally-acclaimed. 2015 was also the year that Liverpool became a UNESCO City of Music.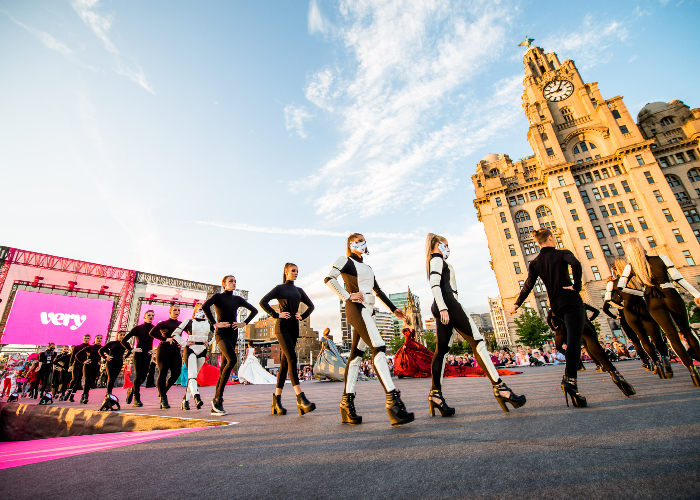 One Magnificent City
Three ocean Queens, a unique audio experience, a maritime festival and a cultural exchange weekend – just some of the ingredients proving Liverpool's magnificent credentials in 2015.
'One Magnificent City' (OMC) was a seven-week programme of events, which launched on Friday 15 May with the hugely popular 'LightNight' and ran right through to 'Transatlantic 175', which took place from 4 July to 5 July and incorporated the Guinness World Record-breaking 'The Very Big Catwalk'.
---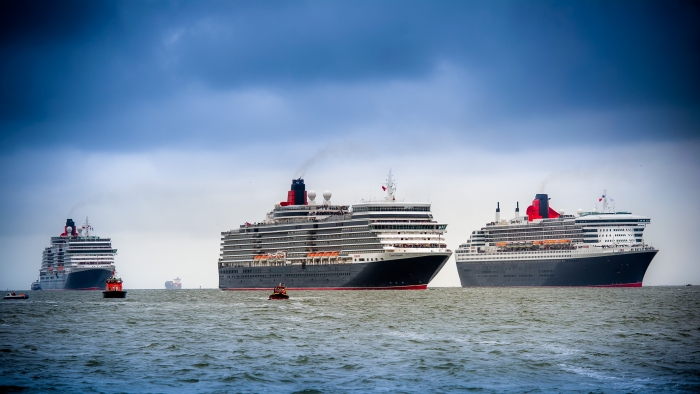 Cunard 175: The Three Queens
From Saturday 23 to Tuesday 26 May, Liverpool – continuing under the umbrella of One Magnificent City – celebrated Cunard Line's 175th anniversary by welcoming The Three Queens: Queen Mary 2, Queen Elizabeth and Queen Victoria.
Monday 25 May 2015 is the only time to date that these three majestic liners graced the River Mersey together. Such a spectacle was always destined to attract a huge number of people, with over a million witnesses in attendance on the day, as the ships performed choreographed manoeuvres on the river, including 180-degree turns. While the fleet carried out its remarkable display, the Red Arrows performed a breath-taking fly-past.
---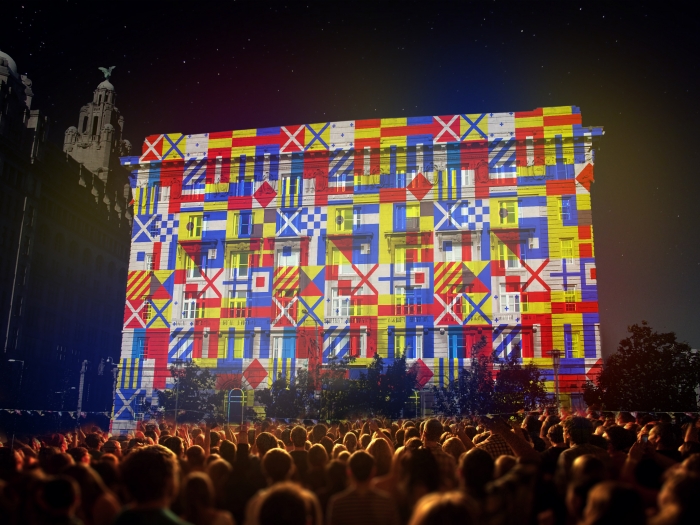 The Amazing Graces
Ahead of The Three Queens meeting on the River Mersey, Liverpool's very own Three Graces – the Royal Liver Building, the Cunard Building and the Port of Liverpool Building – were transformed with a stunning projection show on Saturday 23 May. Capturing a sense of the sea and embracing the spirit of adventure, this spectacle celebrated Liverpool's history and championed its role as a modern and progressive city.
The performance included a Sea of Faces, where hundreds of local people were photographed and their image used to tell the story of the city's unique and rich cultural heritage, embodying the spirit of Liverpool.
Amazing Graces was curated and produced by The Colour Project in collaboration with Liverpool City Council and Face Lab at Liverpool John Moores University. The narrative for the show was developed in partnership with Hope Street, a Liverpool based company that specialises in developing artists, art forms and arts in the community. The average faces of Merseyside were produced by Face Lab, a Liverpool School of Art & Design research group.
---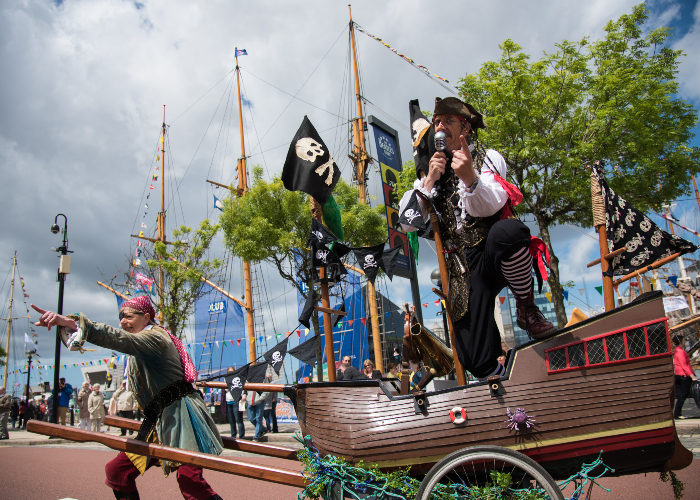 International Mersey River Festival
Another event offering from the One Magnificent City programme was the International Mersey River Festival, which ran from Friday 5 to Sunday 7 June alongside the Music on the Waterfront concert.
Among the ships on display this year were Morgenster, Training Ship Atyla, Zebu, Irene, Maybe, Glaciere, Bessie Ellen, The Kathleen & May, Marissa (University of Liverpool Research Vessel), Pelican of London, HMS Ramsey, Liverpool Yacht Club Sailing Regatta, as well as an array of beautiful canal boats.
---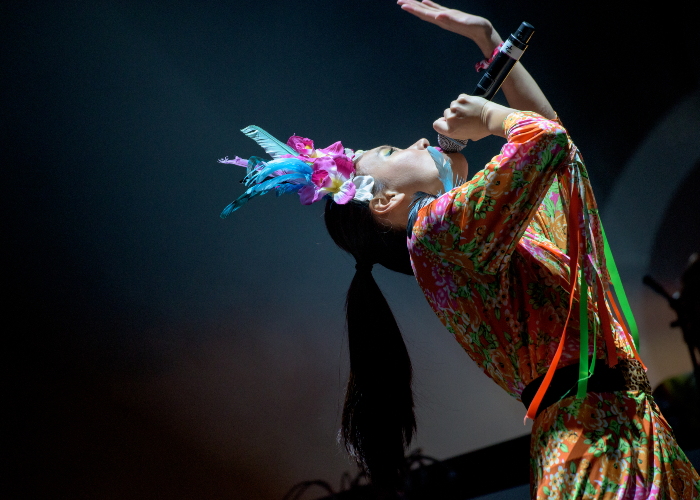 Liverpool International Music Festival
Yet another One Magnificent City event came in the shape of Culture Liverpool's third instalment of Liverpool International Music Festival (LIMF), which took place over the August  Bank Holiday weekend.
Among the star-studded line-up for LIMF 2015 were Basement Jaxx, Labrinth, Echo & the Bunnymen, Katy B, Naughty Boy, Laura Mvula, Becky Hill, The Real Thing, Space, Louis Berry, Tea Street Band, Hooton Tennis Club and MiC Lowry to name a few.
---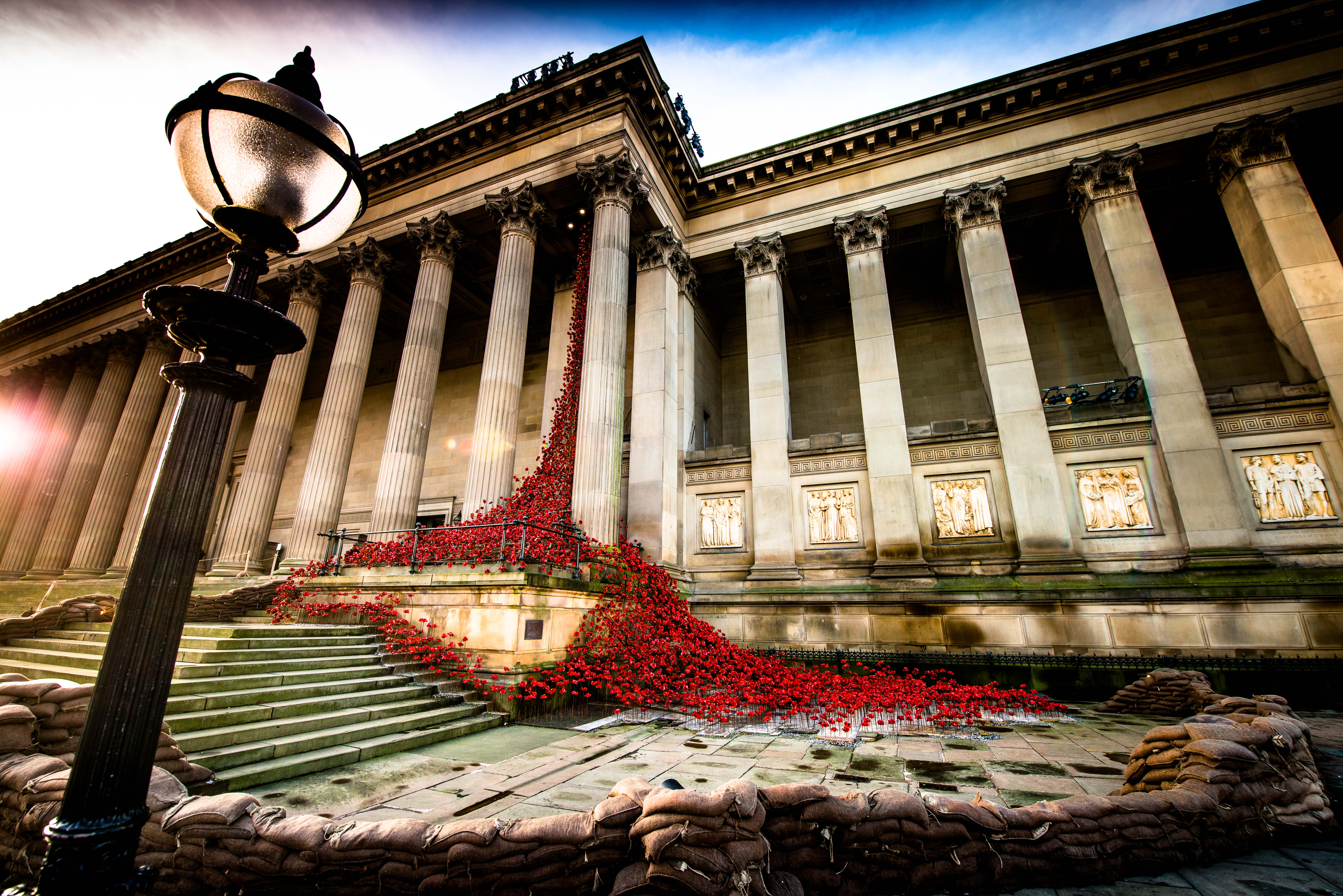 14-18 Now: Weeping Window & Wave at St George's Hall
'The Weeping Window & Wave' sculpture produced by 14-18 NOW took place at St George's Hall from 7 November 2015 until 17 January 2016, paying tribute to fallen servicemen and women during the First World War.
Weeping Window was a cascade of several thousand handmade ceramic poppies flowing from a high window to the ground below. Wave was a sweeping arch of bright red poppy heads suspended on towering stalks. The two sculptures, by artist Paul Cummins and designer Tom Piper, marked the centenary of the outbreak of war and were brought to audiences at venues across the country as part of the 14-18 NOW programme.