2012 was the year that the Giants were introduced to Liverpool, with residents and visitors from across the world falling in love at first sight.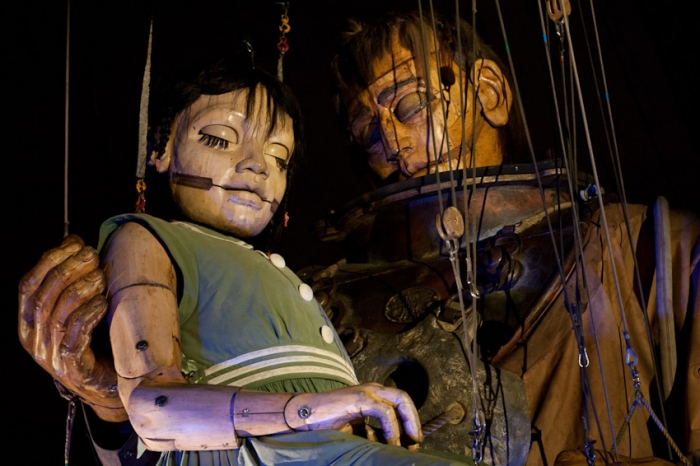 Giant Spectacular: Sea Odyssey
In April 2012, the world's greatest street theatre company, Royal de Luxe, brought their Little Girl Giant, Giant Uncle and dog Xolo to Liverpool for the very first time in one of the UK's most spectacular events.
Designed and produced by Royal de Luxe, the story was inspired by real life events. That of a letter written by a 10-year-old girl, May McMurray, to her father William in 1912. William, a bedroom steward on the Titanic, sadly never received the letter and it was returned to the sender unread.
In commemoration of the sinking of Titanic, Sea Odyssey told the magical tale of love, loss and reunion played out on a gigantic scale.
Taking place in key spaces, including Anfield Stadium, Goodison Park, Liverpool ONE, Pier Head, Chinatown, as well as the Royal Albert Dock and King's Dock, over 600,000 people descended on the city to watch in awe as the giants roamed the streets of Liverpool
The show took place over three magnificent days from the 20-22 April and was heralded as one of the most complex events Culture Liverpool has ever staged, involving hundreds of people in its planning and execution, resulting in an economic impact of £32million.
Seeing certainly was believing…