Historically, Liverpool has largely been recognised outside of the city for The Beatles and football. But over the years things have changed and its repertoire has grown.
Before 2003, to utter Liverpool and culture in the same breath would have undoubtedly caused a raised eyebrow or two. At this time there were aspirations to be a premier European city, but in many ways it fell short.
It had culture, it had heritage, it had passion, it had huge potential. What it needed though was a catalyst.
And this came in the shape of the bid to become European Capital of Culture in 2008. It was the city's moment to shine and show the world exactly what Liverpool could offer.
A programme was developed which put culture at the heart of everything – using it as a springboard to rejuvenate and redevelop the city.
More than £4billion was invested in the physical transformation of the city. Areas which were beginning to look tired were brought back to life with the creation of developments including Liverpool ONE, the M&S Bank Arena and Convention Centre (formerly Echo Arena) and the opening of the Cruise Liverpool Terminal. Some of the city's best-loved gems also benefited from extensive renovations including St George's Hall, the Bluecoat and World Museum Liverpool.
The unprecedented collaboration of the public and private sector made it possible to achieve a common goal and resulted in a record breaking 15 million cultural visits and an overall economic impact of £800million in 2008 alone.
But these figures, outstanding as they are, do not tell the whole story. The real success was the reaction of people, not only in Liverpool but across the world.
The cultural title changed perceptions of the city. Liverpool was on an unrivalled stage which demonstrated the amazing diversity of high art, big outdoor free events and provocative new theatre.
Re-live the excitement and take a journey through the timeline of events during Liverpool's European Capital of Culture 2008.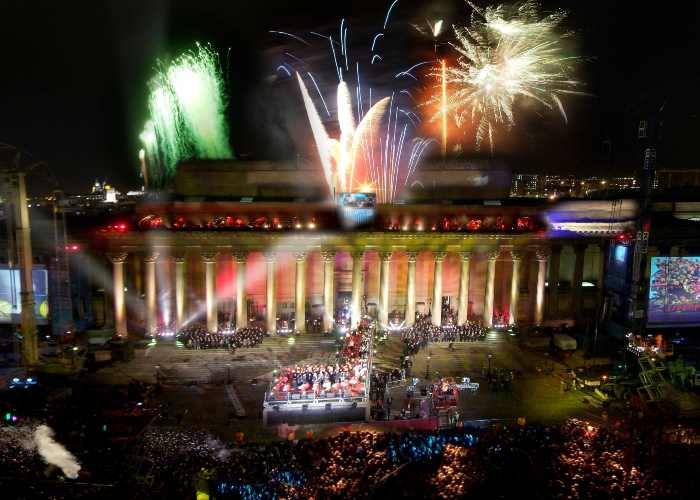 The People's Opening
More than 38,500 people turned up to witness the official start to the '08 celebrations in the heart of Liverpool's Cultural Quarter, featuring more than 800 musicians, acrobats, schoolchildren and stars from the city's cultural scene including Ringo Starr.
---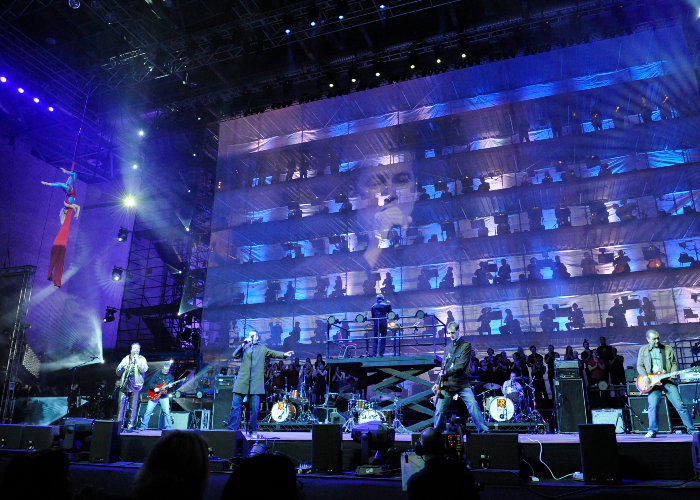 Liverpool The Musical
At 20:08 GMT on Saturday 23 January, Liverpool The Musical was staged at the new Echo Arena. Integrating live performance and film in a radical new way, a host of famous Liverpool personalities took to the stage with accompanying performers stacked vertically seven stories in the air.
---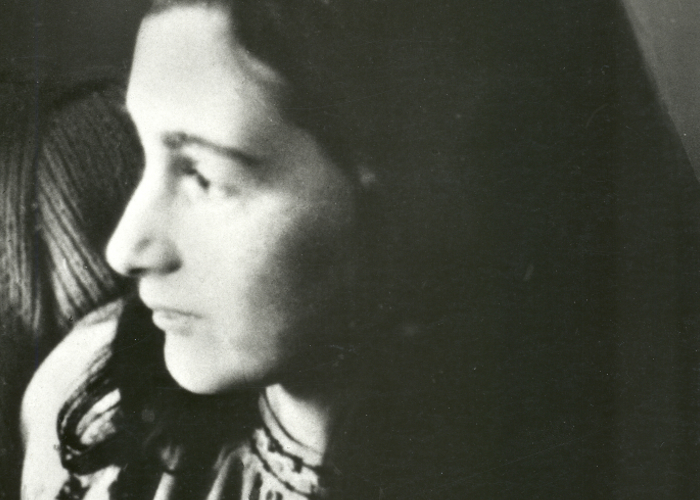 Holocaust Memorial Day
Liverpool held a series of events leading up to National Holocaust Day on 27 January. The Anne Frank Festival and RESPECtacles provided thought ­provoking and striking exhibitions that looked to engage the local community and educate them about the dangers of hatred and persecution.
---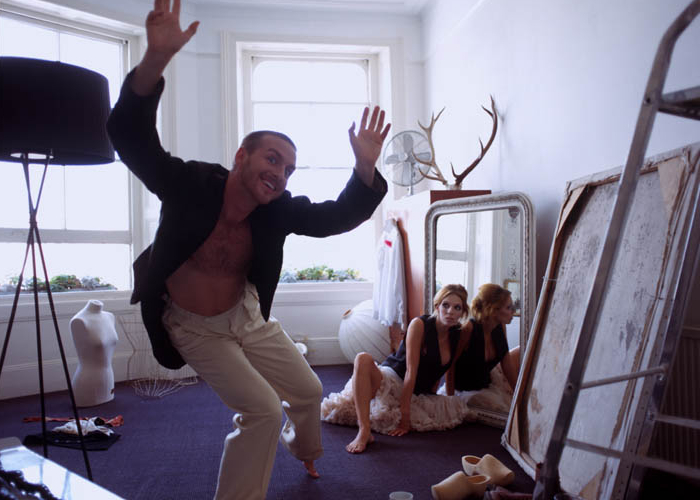 British Dance Edition
Hosted by a city with a thriving dance scene, British Dance Edition (BDE) '08 was hailed a huge success. Over four days some 490 dancers, along with 41 dance companies visited Liverpool from across the globe to be included in one of the biggest dance events on the cultural calendar – including performances, the BDE Trade fair and fringe events.
---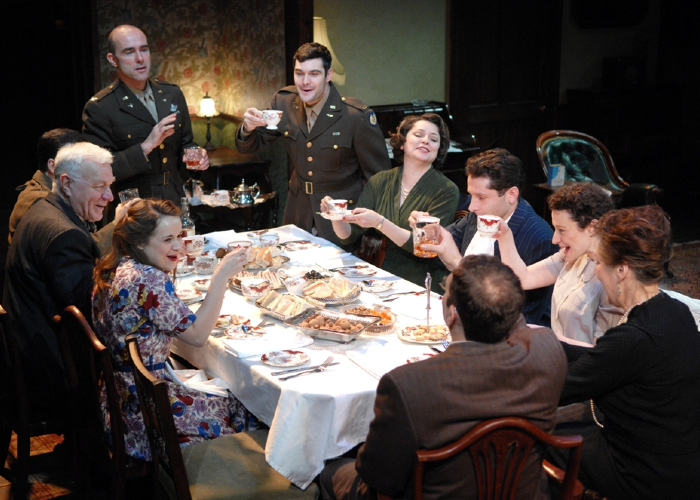 Three Sisters on Hope Street
In the first of seven world premieres staged by the Everyman and Playhouse in 2008, 'Three Sisters on Hope Street' relocated Chekov's masterpiece to Liverpool's Jewish community of the 1940s. Gaining high profile media appearances for its writer Tracey Ann Oberman, the play was a huge success winning rave reviews.
---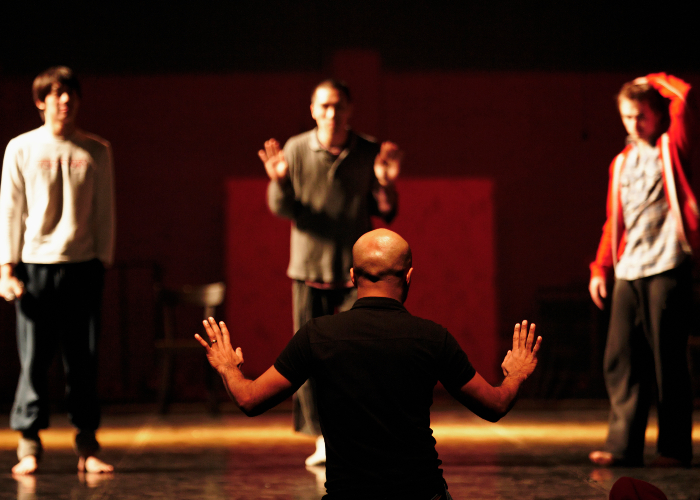 Bahok
This UK premiere of Akram Khan's new work at Liverpool Playhouse, with the National Ballet of China, was co-produced by Liverpool Culture Company with Merseyside Dance Initiative and featured as part of the city's annual dance festival LEAP.
---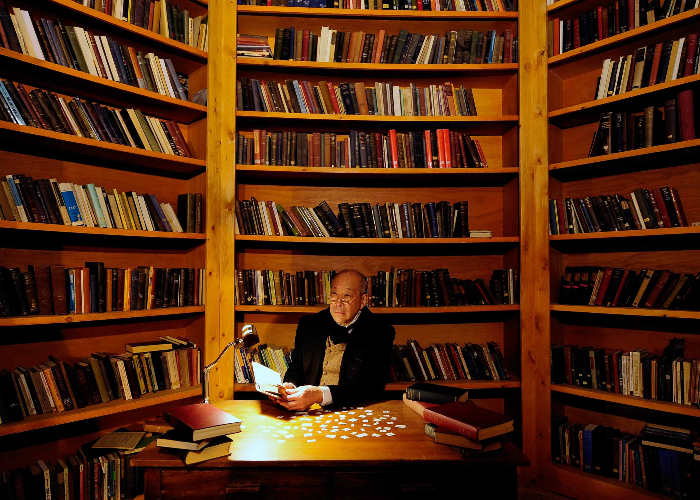 One Step Forward
Commissioned by Liverpool Culture Company, this world premiere production wove a magical journey for small groups through Liverpool Cathedral, including areas never seen before by the public. Inspired by Dante's Divine Comedy the show asked a city heralding a £1bn retail centre: What is Paradise?
---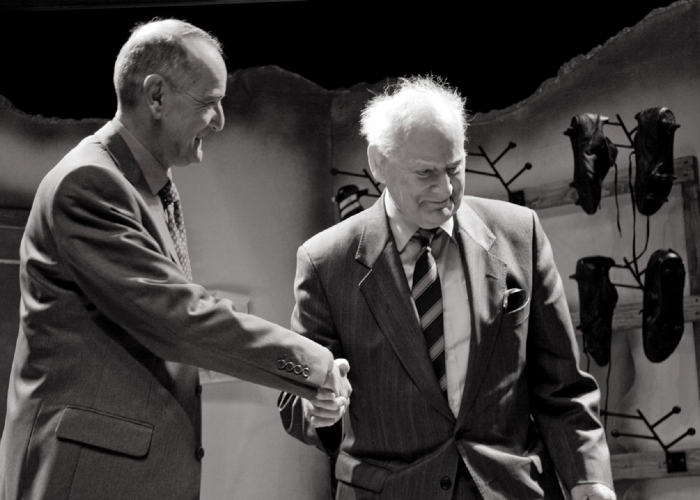 Shankly Show
A special Liverpool Commission for 2008, this play by the newly formed Footballing Legends Ltd played to 1,300 at its opening gala night at the Olympia, where Sir Tom Finney and a host of ex-Liverpool players were special guests. It toured to Shankly's birthplace in Scotland and attracted an audience of 8,500 for its second run at the Royal Court in October.
---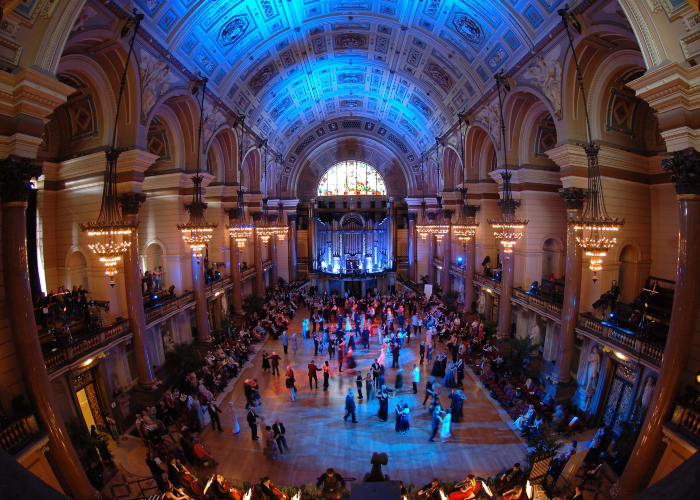 Viennese Balls
An incredibly popular participation event referencing Liverpool's waltz craze of the 1830s, the Viennese Balls redefined how an orchestra can engage with its community. More than 250 people took advantage of free dance classes to share the floor with TV dance stars Erin Boag and Anton Du Beke and dance to the music of the Royal Liverpool Philharmonic Orchestra in the resplendent St George's Hall.
---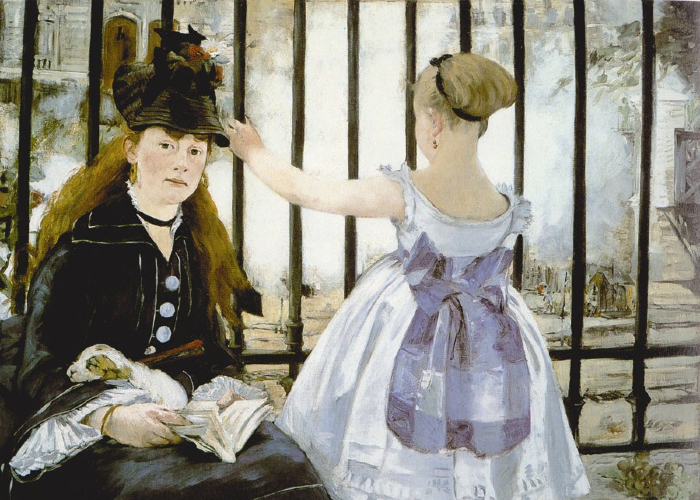 Art in the Age of Steam
Launched by Monty Python star and train enthusiast Michael Palin, this exhibition at the world-renowned Walker Art Gallery featured work by masters Monet, Van Gogh, Hopper and many more.
---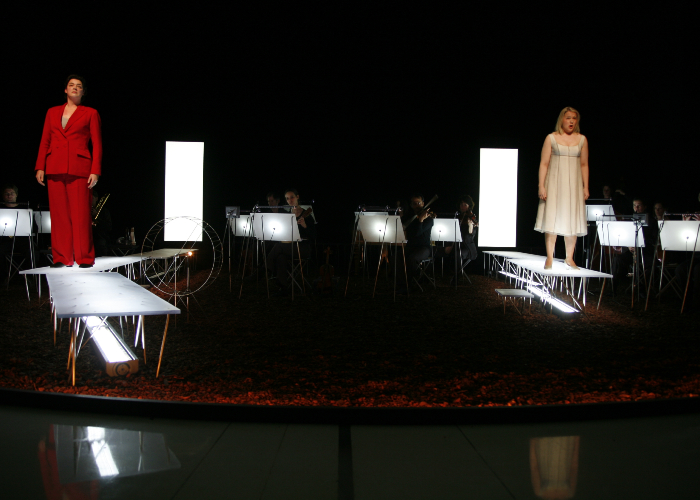 Into the Little Hill
Birkenhead's Pacific Road Arts Centre saw the UK premiere of a lyric tale in two parts by George Benjamin and Martin Crimp. Into the Little Hill was a contemporary re-imagining of the Pied Piper fable, co-commissioned by Liverpool Culture Company and produced by the Festival d'Automne and the Ensemble Moderne.
---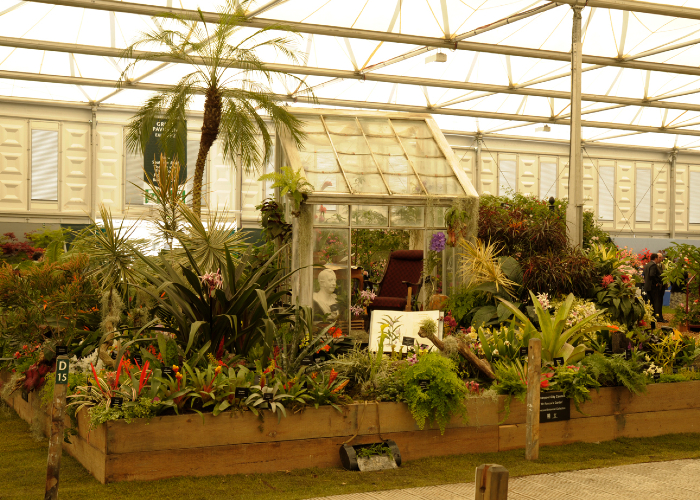 Fragrant Liverpool
International visual artist Jyll Bradley was commissioned as artist in residence at the Liverpool Botanic Collection to create 'Fragrant Liverpool' – a project exploring the history of this extraordinary plant collection, founded by William Roscoe in 1803.
---
Streets Ahead
World leading street performers gathered in Liverpool over one bank holiday weekend to transform the city's streets and squares with extraordinary live performances. Circus and aerial acrobats, jugglers, break-dancers, masked drummers, impromptu comedy sets, giant dragons, water sculptures and firecrackers provided hours of entertainment during 2008's largest street animation programme.
---
Ben Johnson's Liverpool Cityscape
Artist Ben Johnson was commissioned by National Museums Liverpool to paint a highly detailed portrait of the city. The painting took three years to create and was completed during a high-profile residency and exhibition at the Walker Art Gallery. Over 161,000 people visited the exhibition and the Liverpool Cityscape is now on permanent display at the Museum of Liverpool.
---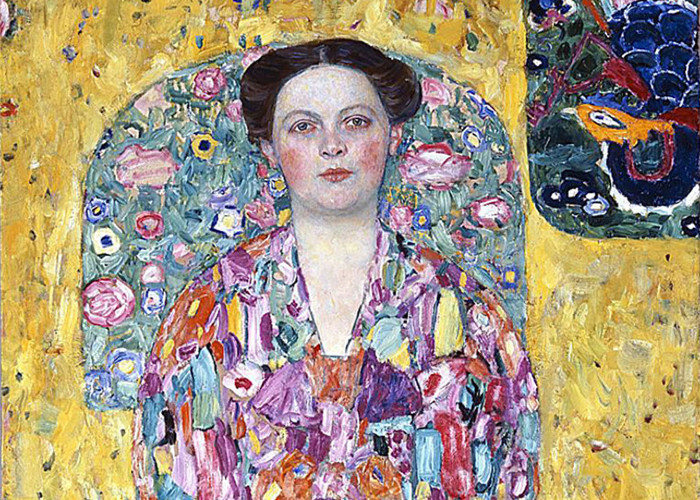 Gustav Klimt
One of the outstanding success stories of the year. This was the UK's first exhibition of the celebrated artist Gustav Klimt in more than 30 years, attracting a record breaking 199,068 people during its time at Tate Liverpool. The Royal Albert Dock Liverpool also recorded a phenomenal rise in visitors with a 200% increase from the previous year during June-August 2007.
---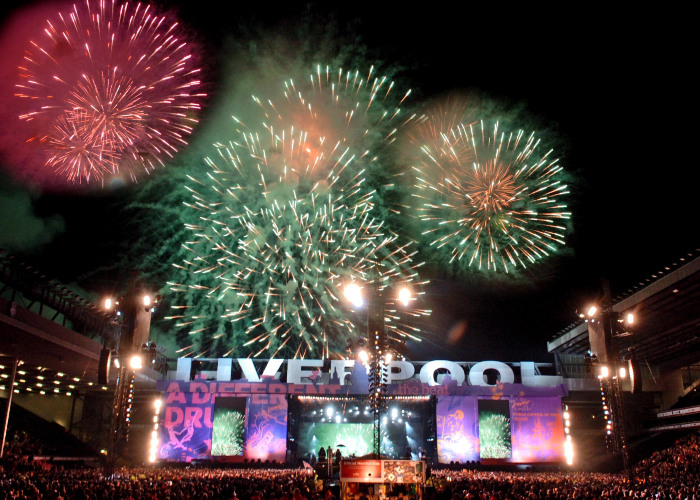 Liverpool Sound Concert
Anfield football ground witnessed one of the greatest nights in its history with a stunning concert by Sir Paul McCartney, celebrating Liverpool's year as European Capital of Culture. Supported by The Kaiser Chiefs and The Zutons, the ex-Beatle gave a magical show with blockbuster hits from the Fab Four, Wings and his solo career that had the sold-out stadium on its feet for a full two hours.
---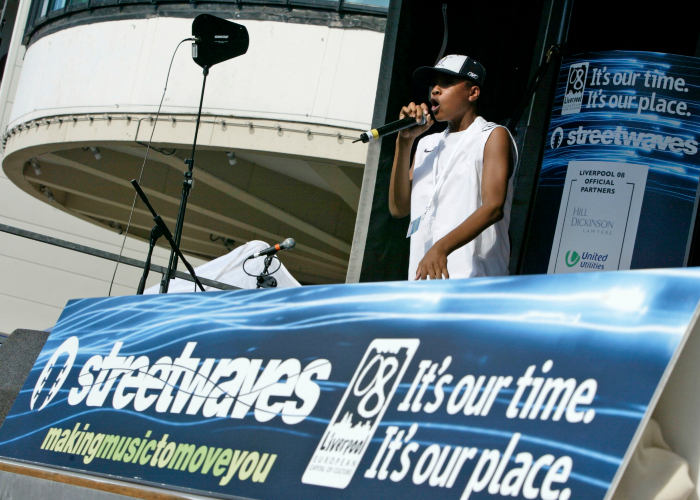 Streetwaves
The city's brightest musical talent was invited to battle it out at heats in each of Liverpool's five neighbourhoods as part of Streetwaves. Over 30 bands performed in front of industry experts to win the ultimate prize of touring Bremen, Istanbul, Gdansk, Naples and Marseille, performing at Mathew Street Music Festival and Creamfields and spending a day at Elevator Studios learning to record and cut discs.
---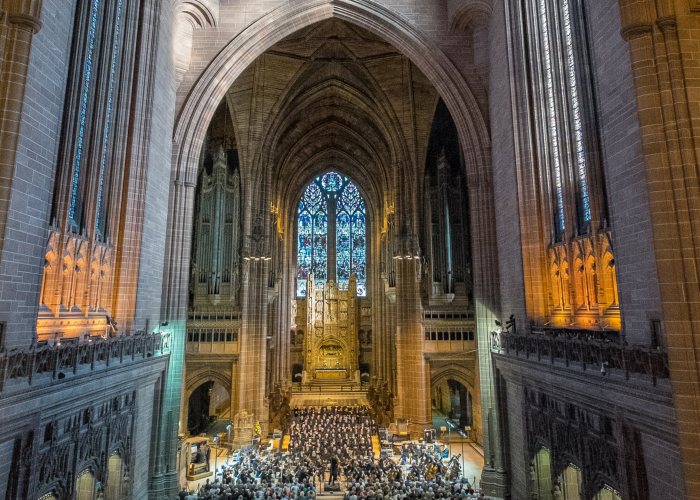 Benjamin Britten's War Requiem
Performed by the Royal Liverpool Philharmonic Orchestra at Liverpool Cathedral, Britten's War Requiem combined the war poems of Wilfred Owen with the Latin Mass for the Dead. Originally commissioned in 1962 to mark the consecration of the rebuilt Coventry Cathedral, destroyed during WWII, it is dedicated to the memory of four of Britten's school friends, three of whom died in the 1939-1945 conflict.
---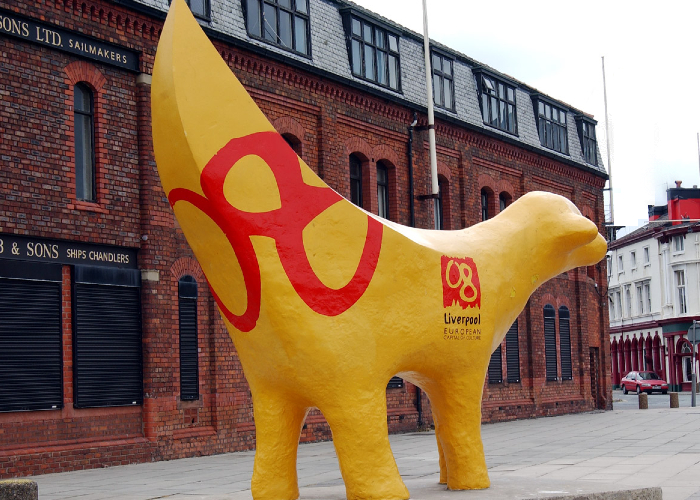 Go Superlambananas
An iconic symbol of Liverpool, the half lamb half banana 'Superlambanana' sculpture designed by artist Taro Cheizo took over the city in 2008. In a colourful display of quirkiness, this outstanding art showcase involved over 125 commission pieces by professional artists and designers, 26 community groups and 5 schools, popping up in unexpected places including the top of a Welsh mountain!
---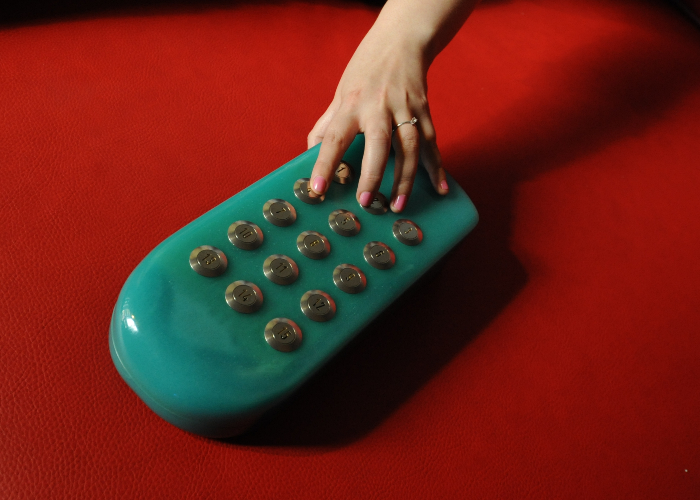 Pipilotti Rist
Swiss video artist Pipilotti Rist's ground­-breaking show was the highest attended exhibition in FACT's five year history. The exhibition featured two UK Premieres of the artists work and generated extensive media coverage nationally.
---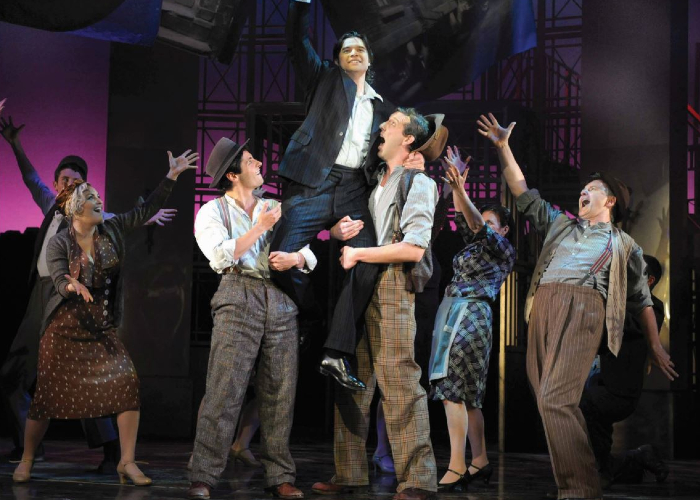 Once Upon a Time at the Adelphi
One of two new musicals commissioned by the Everyman and Playhouse for 2008, 'Adelphi the Musical' was a romance set in the 1930s heyday of the hotel and the glamour of the UK's then capital of the cruise liner industry. Led by experienced West End names and backed by students from Liverpool's performing arts college.
---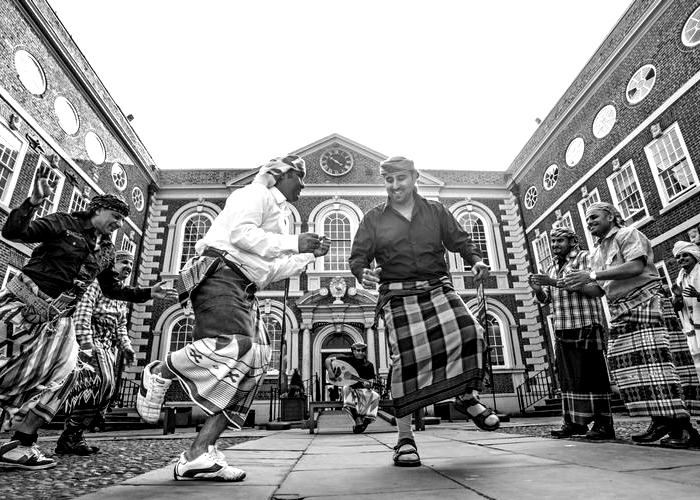 Arab Cities
This thrilling exhibition investigated intersections in art and architecture, featuring sculpture, photography, film and installations in the Middle East. All works responded to the cities of Baghdad, Beirut, Damascus, Cairo, Mecca, Casablanca, Gulf cities and cities in the occupied territories. Presented by the Bluecoat in collaboration with Predrag Pajdic, Liverpool's Open Eye Gallery and Zenith Foundation in London.
Image © James Maloney
---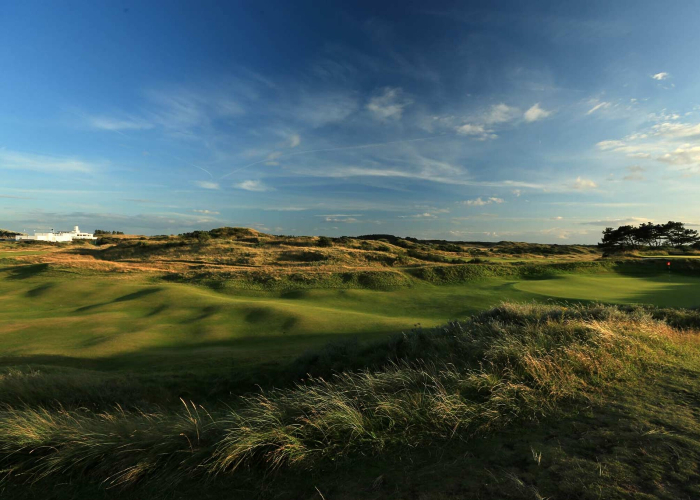 137th Open Golf Championships
More than 220,000 people descended on Royal Birkdale to witness four days of world class sport ending in Ireland's Padraig Harrington becoming the first European to win the Claret Jug in successive years. In his winner's speech he praised the fans, declaring how much he enjoyed his time in Liverpool and how he now felt like 'an adopted Scouser'.
---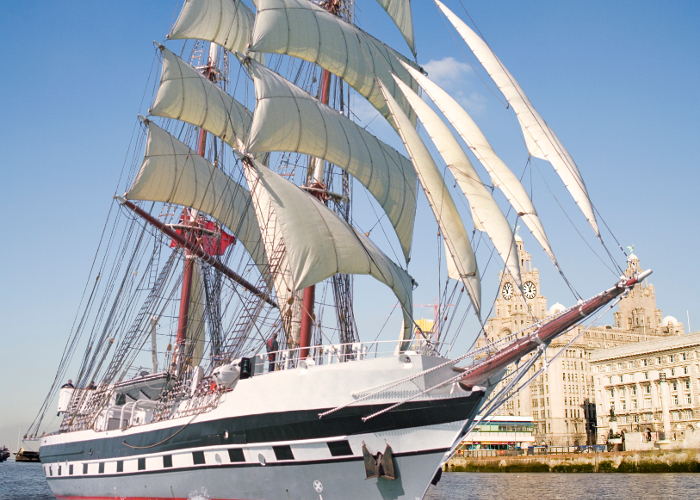 The Tall Ships Races
Over 1 million people flocked to the city's docks to see one of the largest fleets of Tall Ships ever assembled on British waters. A total of 60 vessels, from 18 countries with more than 3,000 crew were the basis for a four-day festival of music, street theatre and entertainment.
---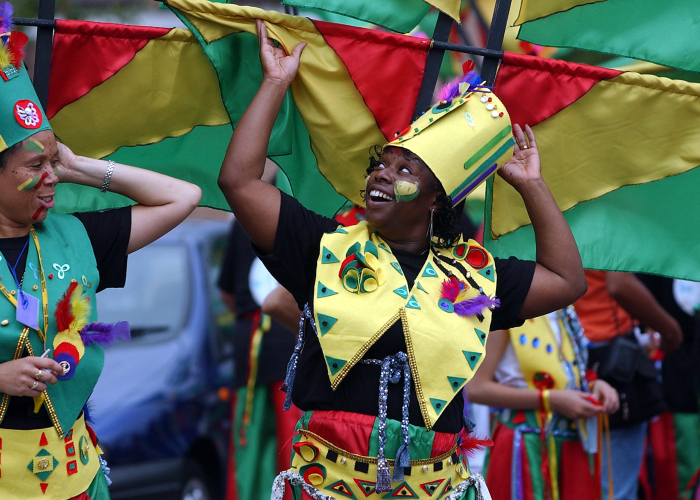 Carnival Weekend
This dazzling weekend included the region's largest multi­cultural parade and the single largest body of carnival arts work in the UK as Brouhaha International presented the final part of its four-year programme 'Crossing Waters', depicting the story of Liverpool's participation in the transatlantic slave trade. Simultaneously Samba School brought its Rio­ style carnival parade to the streets of Liverpool.
---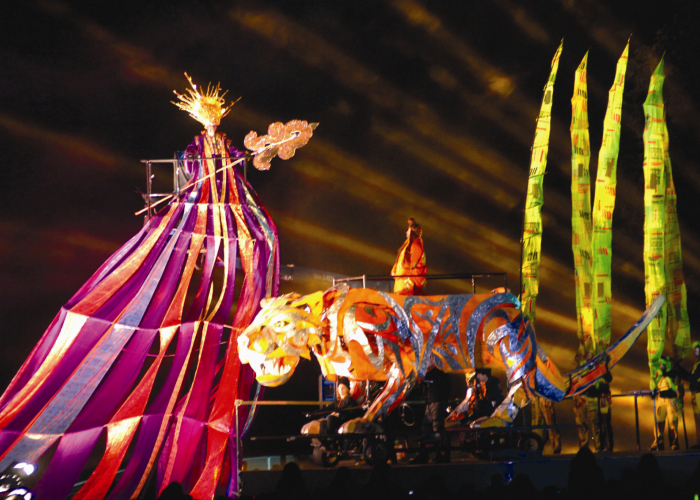 Imagine
The Imagine Festival brought 10 days of fun for all the family, with a packed line-up of large scale theatrical splendour – including the spectacular outdoor theatre show 'Emperor and the Tiger' at Newsham Park and the interactive 'Sensazione' and miniature cinema on St George's Plateau. The festival attracted 63,950 people and generated £914,545 for the Liverpool economy.
---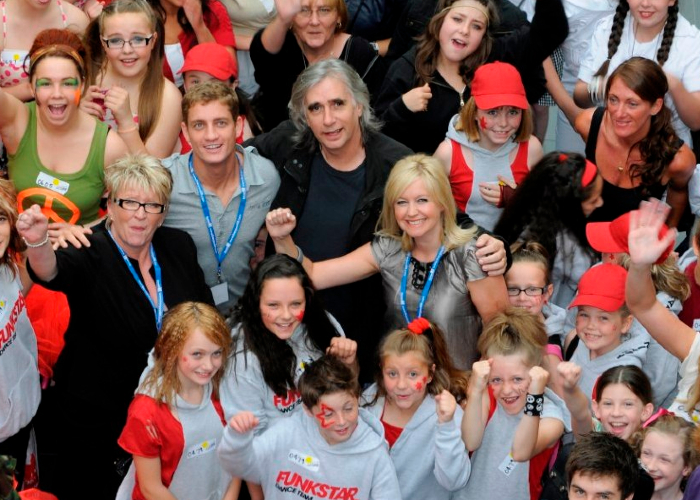 Now That's What We Call Culture
Open to all Merseysider's, 'Now that's What We Call Culture' took place at the Echo Area, where more than 450 acts competed for 12 places in the final. On Friday 8 August, Wirral based dance troupe Anamal were crowned the champions – winning a guest appearance on Hollyoaks, a cash prize and a place in the European Capital of Culture closing ceremony on Saturday 10 January 2009.
---
World Firefighter Games
More than 3,200 fire­fighters from 43 nations headed to Liverpool to compete in 72 events across 42 venues. Hailed as the biggest international amateur sporting event in the world – it attracted more than 20,000 people over the 10-day spectacle, generating more than 600 news items internationally and £1,660,858 for the Liverpool economy.
---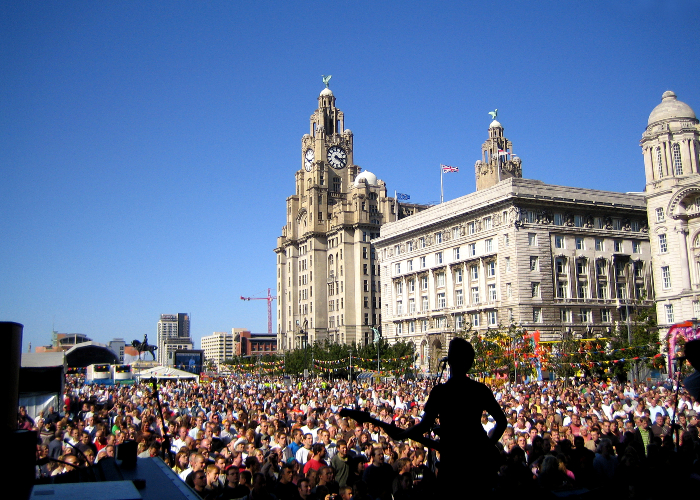 Mathew Street Music Festival
Liverpool was the UK capital of live music during August bank holiday, as more than 250,000 people enjoyed music on six outdoor stages across two days for the first time in the events history. Over 80 hours of live music was belted out by 95 bands performing from as far as the USA, Brazil, Argentina, Canada, France, Italy, Finland, Poland, Turkey and Scotland.
---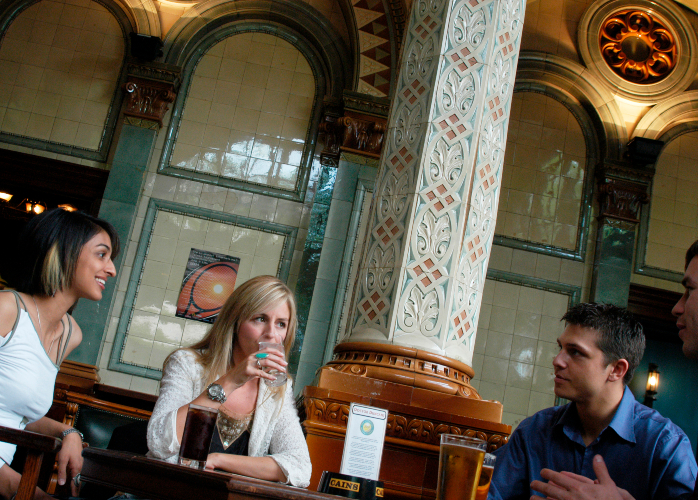 Around the City in 80 Pubs
Liverpool raised a glass to pub culture with a month-long toast to comedy, music, magic, talks, walks and food and drink festivals to promote the city's unique pub heritage. More than 40 (mostly free) events were held in pubs and bars, from Anfield to Woolton, to emphasise their important role as social and cultural hubs.
---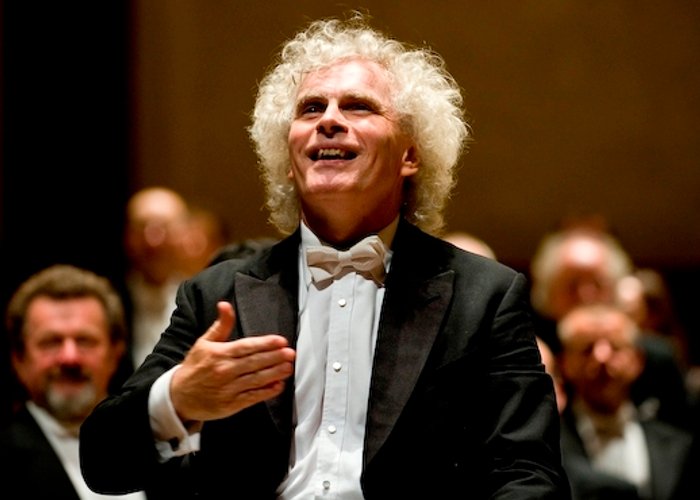 Sir Simon Rattle & Berliner Philharmoniker
Liverpool born super-conductor Sir Simon Rattle returned to his home town for a one night only performance with arguably the world's greatest orchestra to a sell-out audience at Liverpool's Philharmonic Hall.
Image © Liverpool Philharmonic
---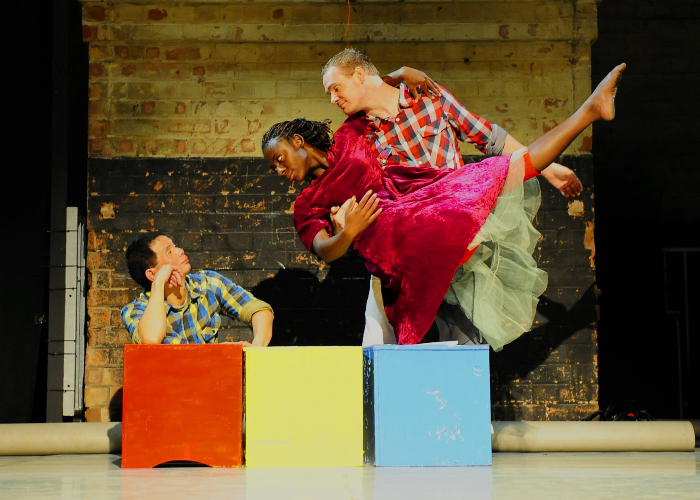 DaDaFest International
The annual festival for deaf and disabled artists, musicians and dancers went international for the first time in 2008 with their strong collection of visual art exhibitions – exploring themes as varied as medical profession's definitions of normality, the notion of portraiture and audio-interpretations of work including the erotic drawings by Gustav Klimt at Tate Liverpool.
---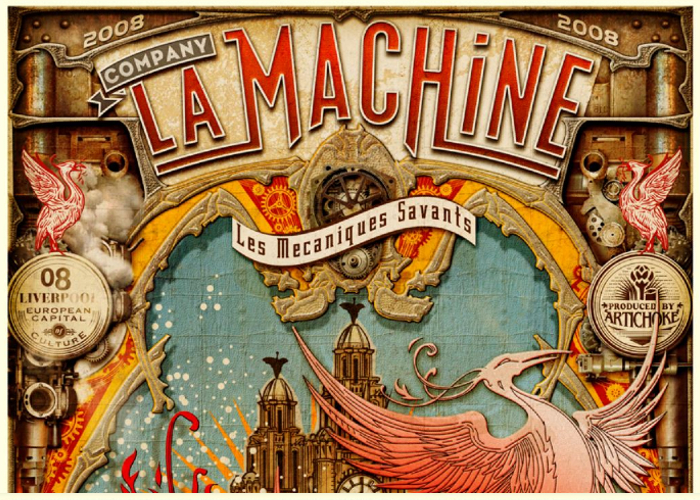 La Machine
A 50 foot mechanical spider named 'La Princesse' stopped Liverpool in its tracks for four magical days. Capturing the hearts of many, up to 4,000,000 people poured into the city to watch the creature explore the streets before escaping through the Mersey tunnel in a spectacle of fire, water, light and smoke ­supposedly never to be seen again…
---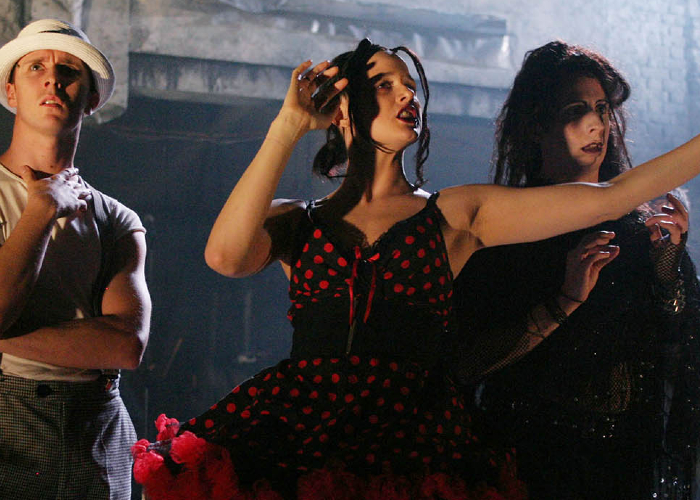 Eric's
'Eric's' was the Everyman Theatre's poignant tribute to Liverpool's underground punk club of the 1970s that inspired a generation of celebrated musicians and bands including Echo and the Bunnymen, OMD, The Mighty Wah! and Frankie Goes to Hollywood. Praised for its set which vividly recreated the unique atmosphere, theatre goers were treated to a faultless score and entertaining task of spotting the legendary characters.
---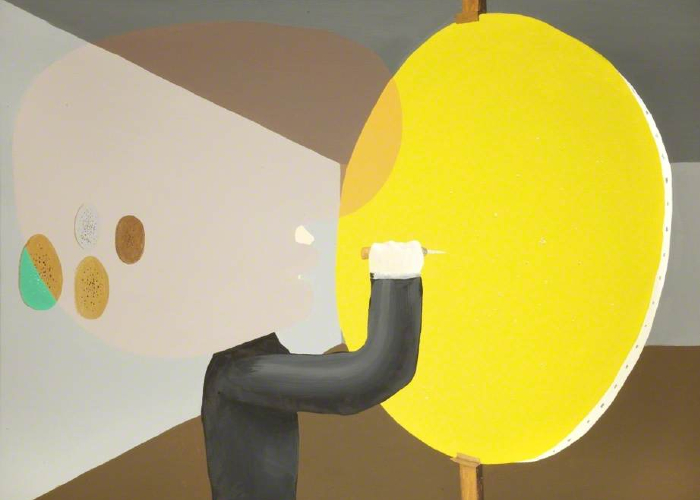 John Moores Contemporary Painting Prize
Celebrating its 50th anniversary, the UK's largest contemporary art competition attracted entries from a record breaking 3,222 artists; 40 of which were shortlisted. First prize, which in previous years has been won by David Hockney, went to Peter McDonald for 'Fontana' (pictured). By the end of November, The John Moores 'Exhibition 25' at the Walker Art Gallery had attracted over 30,000 visitors.
---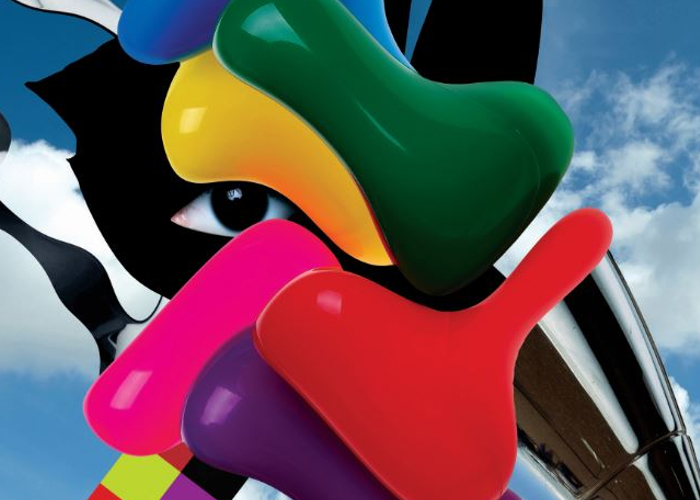 Liverpool Biennial
The 5th Liverpool Biennial launched with a plethora of ground-breaking visual and public art including Tracey Enim's neon love message at Liverpool Cathedral, Yoko Ono's sky-ladders installation and a 100ft wide spider's web across Exchange Flags by Ai Weiweie – consultant artist on the Bird's Nest Olympic stadium.
---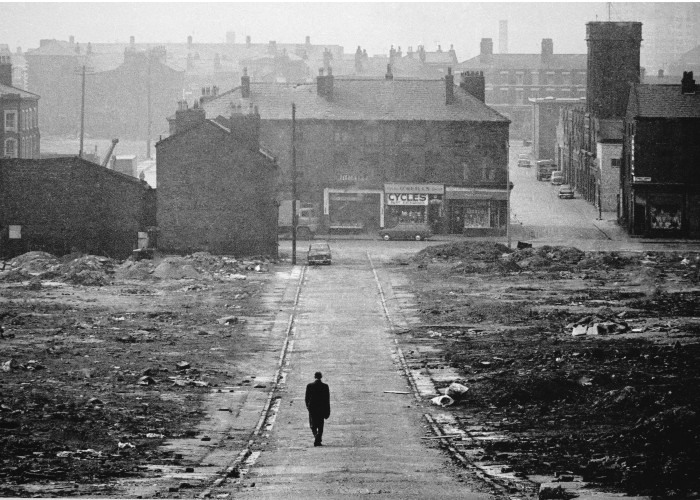 Digital Departures
Co-commissioned by the Liverpool Culture Company, 'Digital Departures' realised the ambition to produce three feature-length films in Liverpool – with 'Of Time And The City', 'Salvage' and 'Kicks' all premiering in the city. 'Of Time And The City' by Terence Davies went on to receive rave reviews at Cannes Film Festival, was screened at 81 festivals around the world and was released nationally through the British Film Institute.
Image © Bernard Fallon
---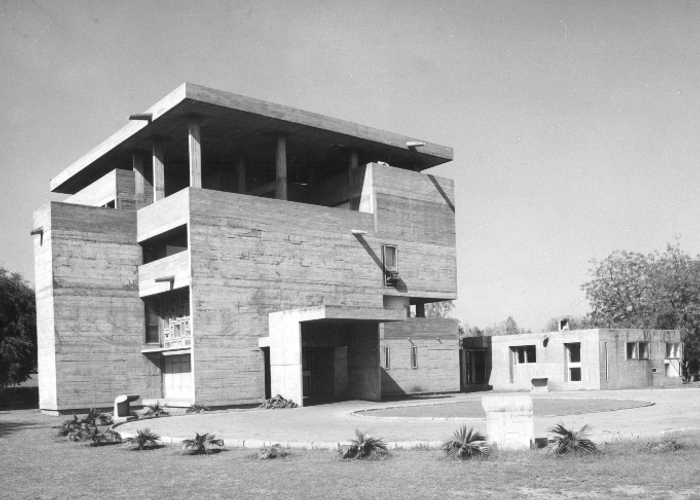 Le Corbusier
In 2008 the RIBA Trust invited Liverpool to present the first major exhibition of the work by Swiss born architect Le Corbusier, who is widely acknowledged to be the godfather of modern architecture. Housed in the Crypt at Liverpool Metropolitan Cathedral, the exhibition contained hundreds of examples of Corbusier's work including original architectural models, drawings, paintings, films, sketches, furniture, sculpture and vintage prints.
---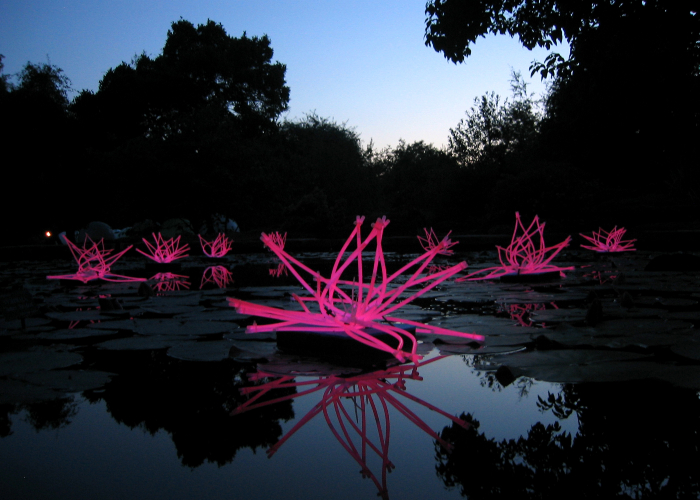 Powerplant
One of the run­away successes of 2008, 'Powerplant' saw the Victorian leisure gardens of Calderstones Park transformed into a bewitching nocturnal world with one of the largest audio visual installations ever to come to Liverpool.
---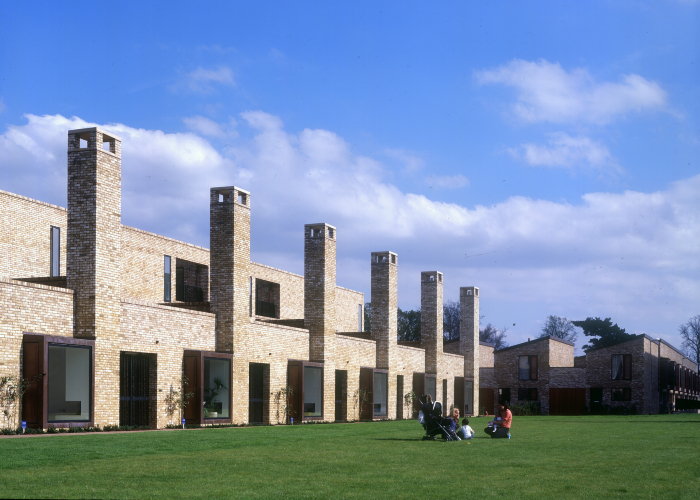 The Stirling Prize
For the first time ever the Stirling Prize took place outside of London, choosing instead Liverpool's BT Convention Centre to host its ceremony. Broadcast live on Channel 4, the prestigious £20,000 prize was awarded to the innovative 'Accordia' development scheme. Tying in with the celebrations, RIBA along with the Liverpool School of Architecture and the University of Liverpool also staged an exhibition exploring Stirling's life and work.
Image © Peter Cook
---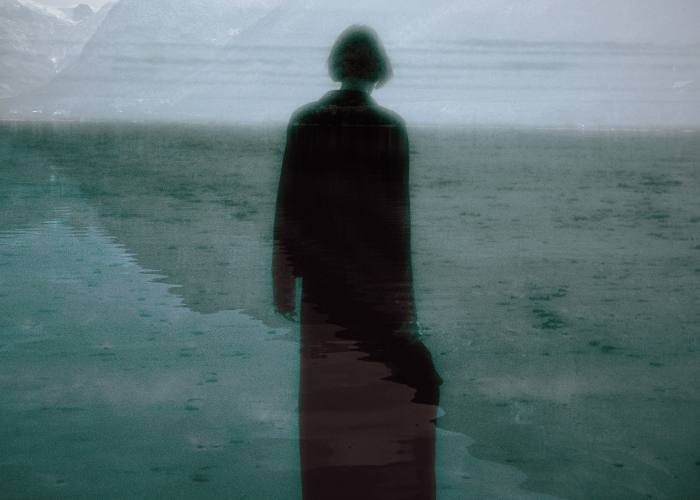 When We Dead Awaken
Forming a major international collaboration, Unity Theatre along with Swedish companies Riksteatern and Vasterbottensteatern proudly presented the UK Premier of 'When We Dead Awaken' – Henrik Ibsen's final dramatic work. Under the direction of Unity patron Josette Bushell­-Mingo and translated by Michael Meyer, the production ran from Thursday 23 October to Saturday 1 November, with a cast and production team of both English and Swedish artists.
---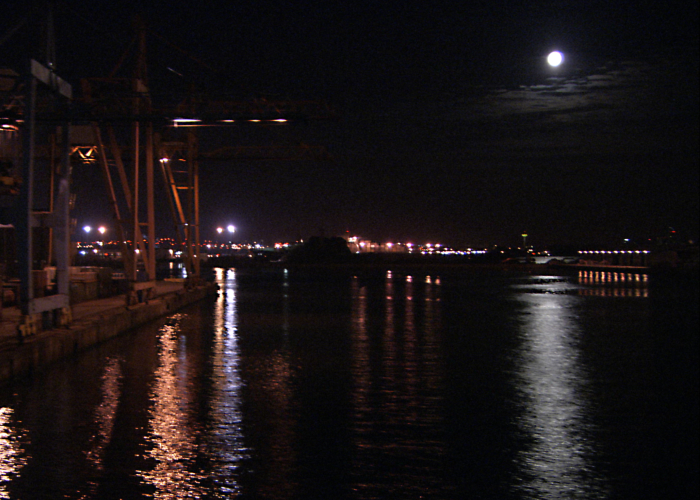 Terminus
51 years after the Liverpool Overhead Railway (LOR) was demolished, local artist Ben Parry created a technologically audacious film. Made up of a single, real-time tracking shot at an elevation of 8m (the height of LOR), it took the viewer along the length of the docks from Wapping Dock to Seaforth Dock near the mouth of the River Mersey.
---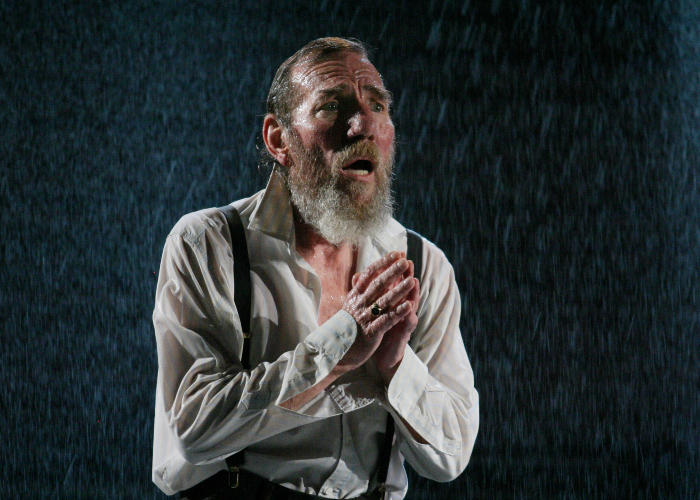 King Lear
Often described as the greatest play in the English language, Shakespeare's King Lear provided an emotional homecoming for Peter Postlethwaite, who began his acting career at the Liverpool Playhouse. His haunting portrayal of power play at family and state level was one of the most hotly anticipated productions of 2008 and sold out months before its run.
---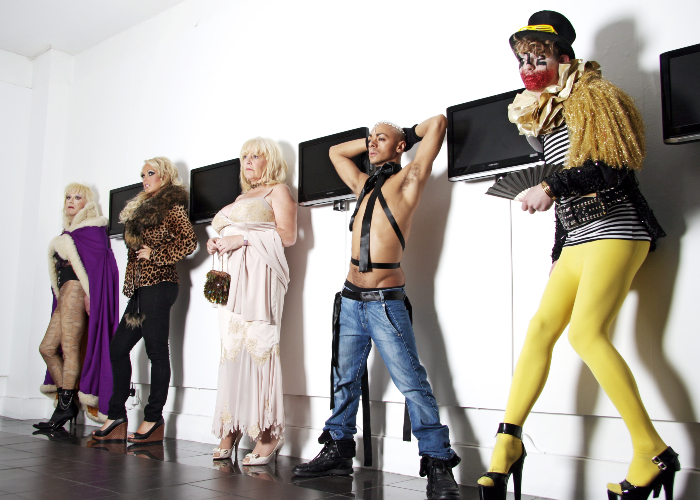 Homotopia
Liverpool's annual gay cultural festival celebrated '08 with its biggest and best ever programme – delivering over 50 events including several new commissions, a new strand of international art, a dedicated TV station and the region's first Grand Vogue Ball.
---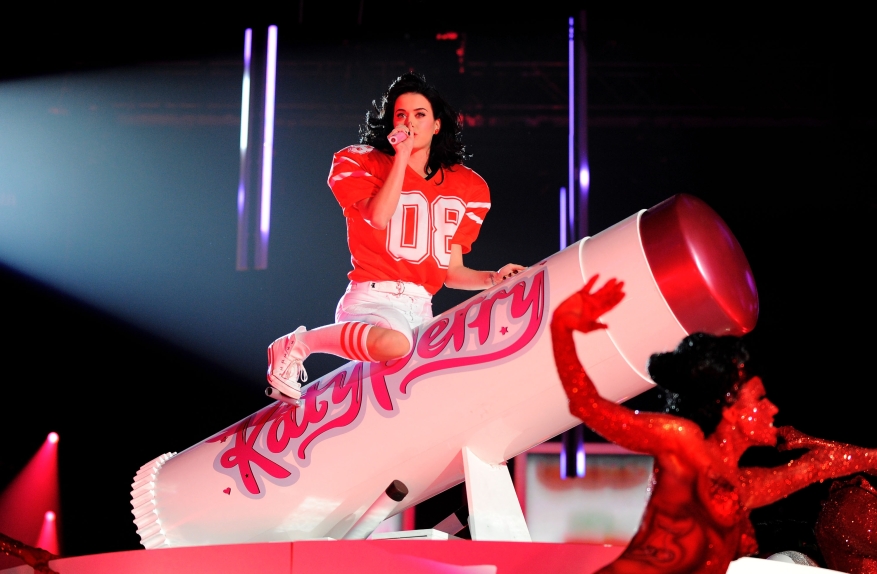 MTV Europe Music Awards
Superstars including Katy Perry, Kanye West, Pink, Take That, Beyoncé and The Killers took the city by storm with a stunning live show which climaxed when U2's Bono presented the MTV Ultimate Legend award to Sir Paul McCartney. Around 10,000 music fans attended the ceremony and 30 million viewers tuned in to watch including (for the first time) the Middle East via MTV Arabia.
---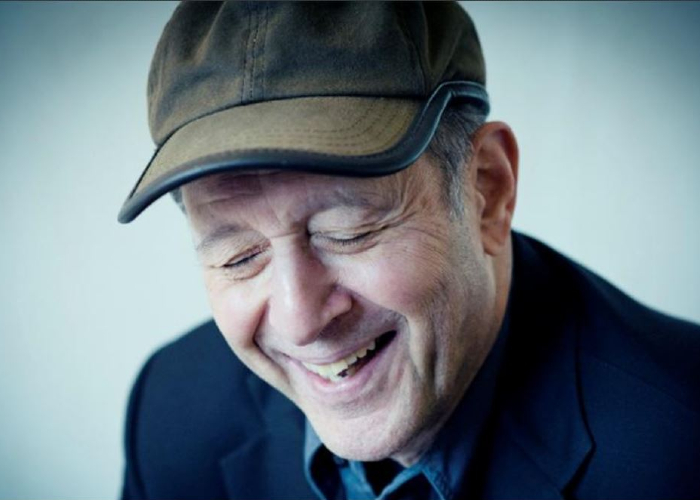 Double Sextet
Commissioned during Steve Reich's 70th birthday celebrations in 2006, in partnership with Grammy award­ winning ensemble eighth blackbird, 'Double Sextet' received its non-USA Premier in St George's Hall Concert Room in Liverpool as part of the Cornerstone Festival.
Image © Jean-baptiste Millot
---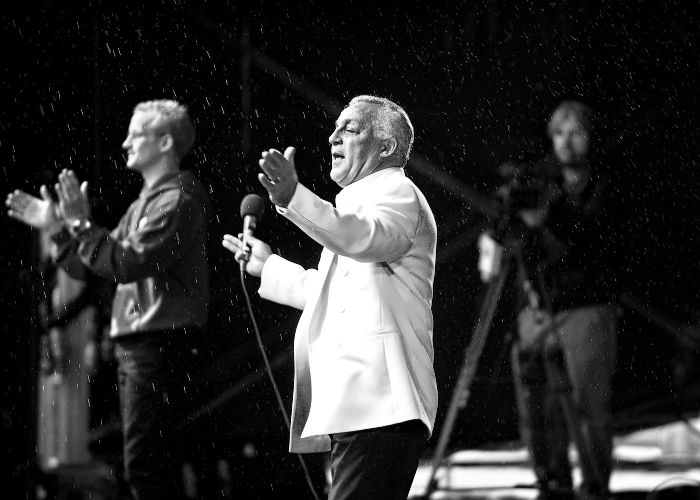 The Rightful Owners of the Song
A Liverpool Commission for 2008, Jonathan Raisin's 'The Rightful Owners of the Song' brought together the best of Liverpool's pub singers to perform a one­-off concert of karaoke classics with the Royal Liverpool Philharmonic Orchestra providing the backing music. This potent mix of popular and classical musical forces generated huge public and media interest, guaranteeing a full house at the Philharmonic Hall.
---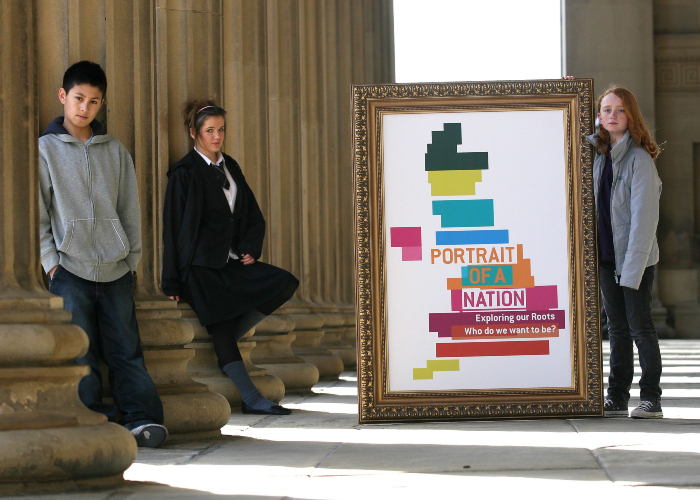 Portrait of a Nation Finale
Portrait of a Nation was an inspiring two ­year journey culminating in a national conversation about what it's like to be a teenager in modern day Britain. Hundreds of youngsters from 17 UK cities converged at St George's Hall in December 2008 to learn more about where they come from, what makes their home town so special, what culture, heritage and identity means to them and what their hopes are for the future.
---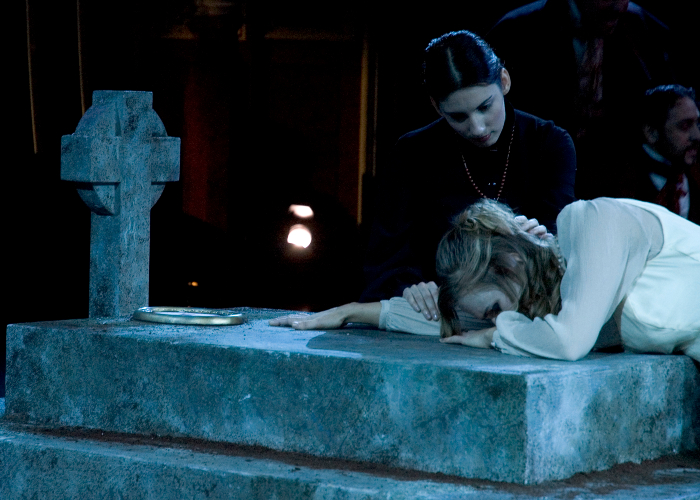 Cities on the Edge
Cities on the Edge was a unique partnership of six European cities – Liverpool, Bremen, Gdansk, Istanbul, Marseilles and Naples – that came together to explore their roles as historic ports and their sense of identity.
---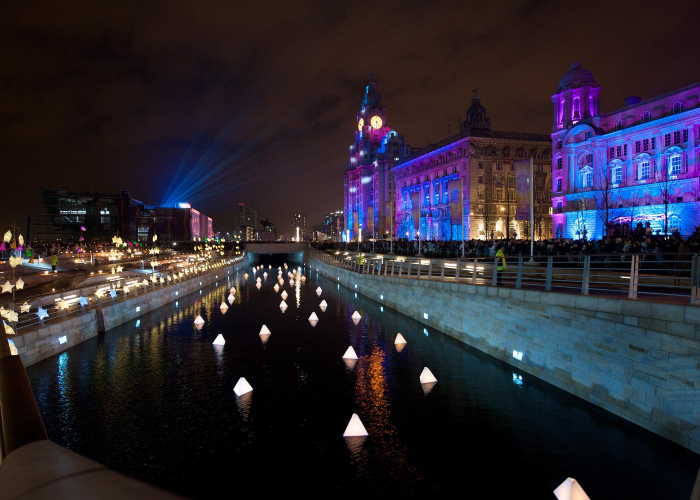 Transition Light Night
As a special thank you for everyone's support throughout Liverpool's year as European Capital of Culture 2008, cultural venues across the city centre opened their doors late into the evening as part of a special Transition Light Night – exactly one year to the day the city launched its culture year.