Unity Theatre announce their Artist Emergency Response Programme: BUILDING A FUTURE
Building A Future is a new, free Talent Development programme from Unity Theatre, Liverpool responding to the immediate needs of artists throughout lockdown.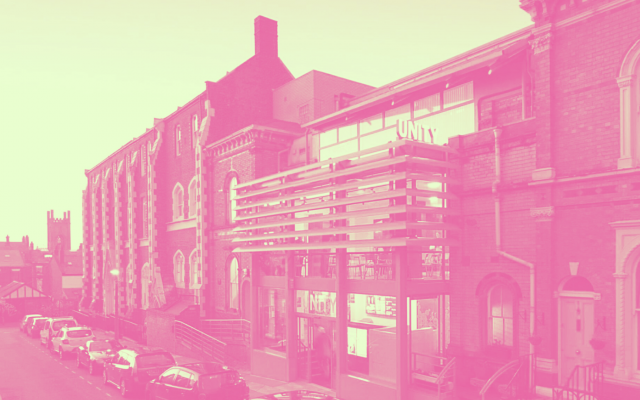 Created following consultation with over thirty creatives from across Liverpool, the Unity Theatre response programme looks to a supportive future, helping artists develop and share their career skills, networks, and knowledge.
The programme consists of three new event series:
No One Way with… Series: A new weekly discussion series led by different artists and industry professionals who will share their unique career journeys to date. Unity have assembled a line-up including writers, producers, directors, performers, and venue leaders to share their career journeys, in the hope of debunking some myths of what the stereotypical 'arts professional' looks like. The first wave of guests include Luke Barnes (Playwright: The Young Vic, Bush Theatre & Middle Child), Ellie Claughton (Freelancer Producer: Lung, Breach Theatre, Barrell Organ), Gitika Buttoo (Director: The Octagon Theatre, Leeds Playhouse, National Theatre & CAST), Kevin Jamieson (Head of Programme, HOME), Gordon Millar (Artistic Director and CEO, Unity Theatre), Jess Thom (Performer and Deviser, Touretteshero), Matthew Xia (Director), Melissa Johns (Performer), Scottee (writer, performer and producer) and Nina Hajiyianni (Artists Director).
The Creative Collective: An online database and networking resource for Liverpool-based artists. Split across five broad areas of practice, the collective gives artists the opportunity to connect, collaborate and skills share with fellow creatives, as well as the practical information to link up through a database of artist information.A programme of monthly-meet up sessions, facilitated by Unity, will allow artists on the database to stay connected through lockdown.
Building a Business: Unity have developed a new digital skills programme, Building a Business, designed to help artists create a sustainable and successful model for working. Facilitated by the venue, the workshops include fundraising, audiences and marketing, programmer insights, and producing skills.
This new artist support programme sits alongside a previously announced package of work from the venue to keep artists, audiences and wider communities supported throughout lockdown and the on-going building closure. These include a What's On(line) calendar, featuring the best of online performances, family activities, quiz nights, live music sessions and workshops from Liverpool and beyond; brand-new podcast A Kick up The Arts, unpacking some of the big talking points setting the arts and culture sector alight; a Lockdown Resource Centre created to centralise financial, educational and wellbeing advice for public; and Artist Focus Group sessions and one-to-one support for funding applications.
CEO and Artistic Director Gordon Millar on Building a Future:
"In these difficult times the Unity team are continuing with every effort to support our artists, audiences and wider communities. We wanted to make sure we are supporting these groups in a way that is meaningful and so have consulted with audience and artists to give them the help they need.

Our What's On(line) programme and brand-new podcast bring the innovation and excitement of our programme to audiences virtually. We are also providing wellbeing support, financial advice, and creative opportunities for those in our city through an extensive Resource and Support Network.

With the addition of our Building a Future programme, we hope to meet the immediate needs of artists in the region, supporting them through this difficult time whilst equipping them with the skills, stories and networks to be able to support themselves and each other.

Creativity is not constrained by physical walls, nor our relationship with our audiences defined by the transaction of purchasing a ticket, so we will continue to look after our artists and audiences, just as they have always looked after us, for as long as the closure should continue."
For full information on the Unity Theatre programme, please see the website.