Transatlantic 175 – Classic Car Cavalcade Q&A
This page is from 2015 and has been archived.
Please be aware that the information may be out of date.
I have a vintage vehicle can it be included?
Yes – please fill out an application form and provide the details of the vehicle as requested. Please note that we are classing vintage cars as a vehicle registered in the 1980's or earlier however we are accepting entries for a limited number of modern, high performance American and British Supercars.
At what time do I need to arrive and vacate the site?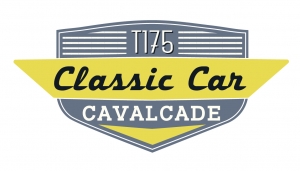 It depends on which element you are taking part in, please see below:
Vintage on the Docks
Saturday 4 and Sunday 5 July arrive at the Albert Dock on Saturday 4 July between 8am – 10am.  There is overnight security provided if you wish to leave your car onsite or you can leave site and return the following morning at the same time.
Classic Car Cavalcade
Sunday 5 July arrival at the Pier Head between 8.00am – 10.00am. There will be no vehicle movement after 10:00am. The event starts at 11.00am and finishes at 6.00pm. The event finishes at 6.00pm and vehicles will be able to leave as soon as it is safe to do so – the event team will give the clearance.
What time does the event open to the public?
The event will begin at 11.00am – this is a free event for the public.
Is it possible for me to bring a guest?
Yes, however please be aware that there is no designated area for guests to wait.
Is it OK to set up a gazebo or something similar to provide cover?
No – there will be no area for gazebos.
I want to leave early – do I have to stay the whole day?
Your vehicle is required to stay on site all day. Due to limited space and a risk to the public, it will not be possible for you to leave the site once parked up and in position. After the Cavalcade has taken place all vehicles will return to the Pier Head until 5.00pm.
Are there refreshments available?
Yes – there will be a selection of concessions where you will be able to buy hot and cold food and drinks.
When will I know which event I am to attend?
If you indicated on the registration form that you were interested in being part of either event, we will get back to you as soon as possible to confirm.
Is there overnight security?
If you are participating in Vintage on the Dock then overnight security is provided.
No overnight stay required for vehicles taking part in the Classic Car Cavalcade – all vehicles must arrive and depart on event day.
What happens if my vehicle breaks down and I'm late?
We understand – and we'll do our best to accommodate you – but please leave early to allow plenty of time for any unforeseen circumstances.
What about disabled access?
We have ensured adequate provision. Please note the ground is hard standing concrete, and if you require assistance, please contact a member of the team on site who will be happy to assist you.
I have another question, that hasn't been answered here. Who can I contact?
Please email the team here and we'll be happy to answer your query.
What is the route?
The full route will be announced in due course, however it will include Liverpool's major landmarks such as The Three Graces, The Albert Dock, Hope Street and St George's Hall. The approximate timings of the cavalcade are 2.00pm – 4.30pm.
What is the best way to Liverpool and the site?
Once you have registered for the event and have been successful in your application, we will send out a detailed information pack with this information.
Do I need to have insurance?
Yes – all vehicles are accepted into the event on condition that the authorities and the show organisers cannot be held responsible for participants negligence involving damage or injury to vehicles or persons. Similar for loss or theft of vehicles, contents and equipment.
Is there internet connection on site?
There is strong 3G and 4G signal, but no dedicated Wi-Fi.
Is there parking available for any other vehicle besides the one that has been booked in?
Unfortunately not, you can find details of local car parks here if needed.