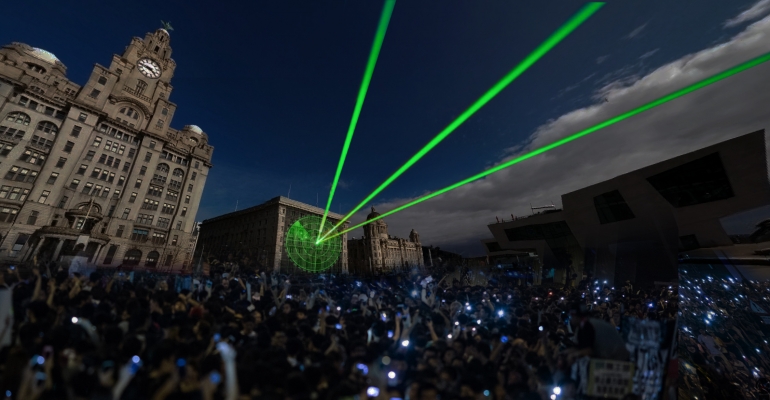 Stand back in amazement as the waterfront is brought to life with series of impressive projections and bespoke creative content to coincide with the arrival of the three Queens.
Capturing a sense of the sea and embracing the spirit of adventure, this spectacle celebrates Liverpool's history and champions its role as a modern and progressive city.
Always looking to the future and confident of its past, the essence of Liverpool is boldly brought to life as the Three Graces are transformed into lavish beacons of entertainment.

For the duration of the evening, the facades of these iconic buildings will become an animated backdrop to tell a story unlike any other before. Featuring a Sea of Faces of the people that make up a rich cultural heritage, the spirit of Liverpool along with scenes from Cunard's vast history will combine to create a tantalizing tale with a triumphant climax.
Take a sneak peak in advance at what you can expect to see in this preview clip here!
Projection Times
Saturday 23 May – 10.00pm
Sunday 24 May – 10.00pm
Monday 25 May – 10.00pm
Take a peek at some images from this weekend's show on our Pinterest Board – 3 Queens weekend here!
Amazing Graces has been curated and produced by The Colour Project in collaboration with Liverpool City Council. The narrative for the show was developed in partnership with Hope Street, a Liverpool based company that specialises in developing artists, art forms and arts in the community.