A teaching resource – Who will you remember?
This page is from 2015 and has been archived.
Please be aware that the information may be out of date.
Is a teaching resource accompanying Weeping Window, a cascade comprising several thousand handmade ceramic poppies seen pouring from a high window to the ground below.
The installation will be at Liverpool's St Georges Hall 7th November 2015 to 17th January 2016. This teaching resource provides links to local and national archives and cultural programmes, offering participation opportunities, curriculum ideas and web platforms that enable schools to share activity.
Who will you remember – has been created with School Improvement Liverpool and Liverpool Learning Partnership.
To access this free resource click here Who will you remember?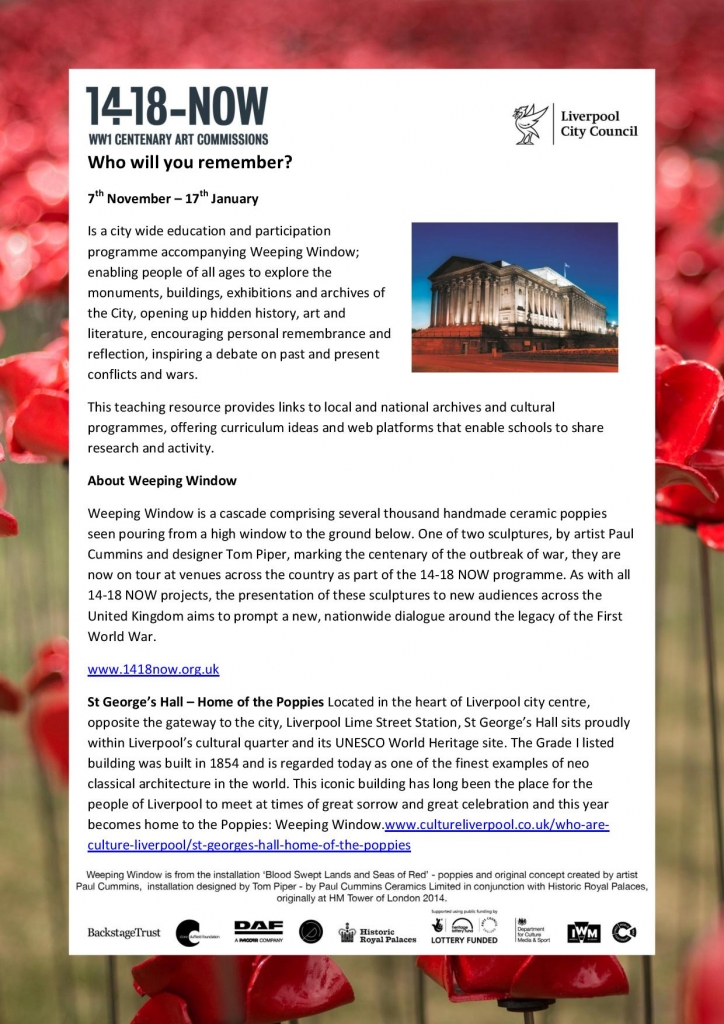 To download a PDF version Who will you remember
Additional resources
Suitcase Ensemble WWI Remembrance Scheme of Work
WWI Creative Workshops The Suitcase Ensemble
The Ghosts of WarThe Ghosts of War by Ian Kenyon (The Huyton Poet)