Volunteer Opportunities
This page is from 2016 and has been archived.
Please be aware that the information may be out of date.
Have you ever been to a Culture Liverpool event and wanted to know what it's like to be a part of the team? Have you ever wanted to volunteer and gain experience in large scale events?
Our volunteer programme is in partnership with Liverpool One and between us we have a dedicated team of volunteers who work with us year round on a range of events and activities – large and small.
All of our volunteers are registered as City Stars volunteers and all volunteer opportunities are advertised on the City Stars website.  We work in partnership with Liverpool ONE to manage the City Stars programme.  The City Stars are a group of dedicated volunteers who support the city's growing visitor economy by volunteering at various events and activities across the city region.
If you would like to get involved, then please complete the City Stars volunteer application form here>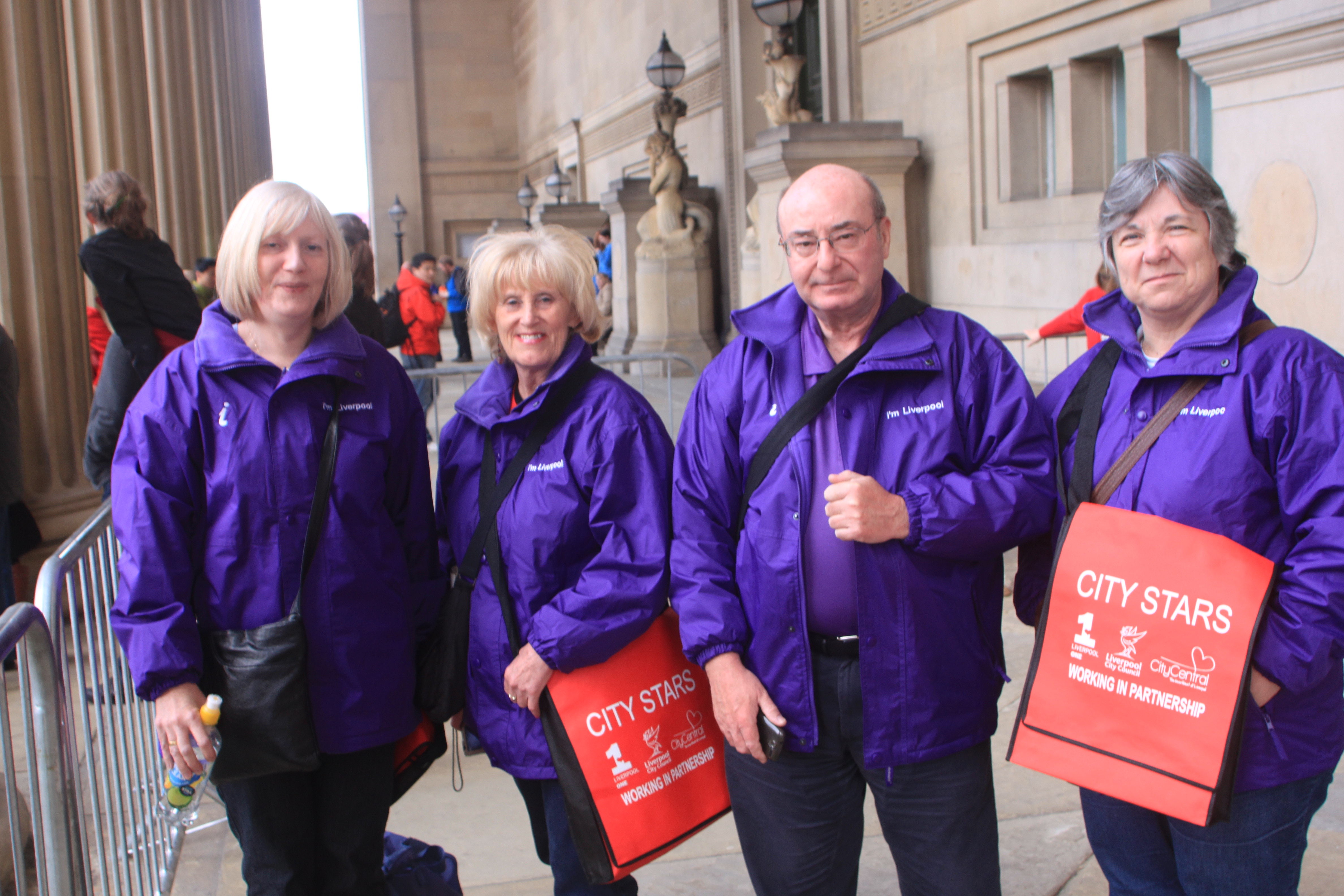 Our volunteers have worked at events such as the Tall Ships, The Weeping Window, Liverpool International Music Festival, assisting the public during Lime Street Station closure, the International Business Festival to name but a few.  Organisations from across the Liverpool City Region can request City Stars volunteers and you can choose the event/activities that you would like to volunteer at.
After your form is submitted you will be invited to an induction session and then you can start volunteering!
We look forward to working with you.
Sally Dobbing
Volunteer Manager
0151 233 0176