Tree of Life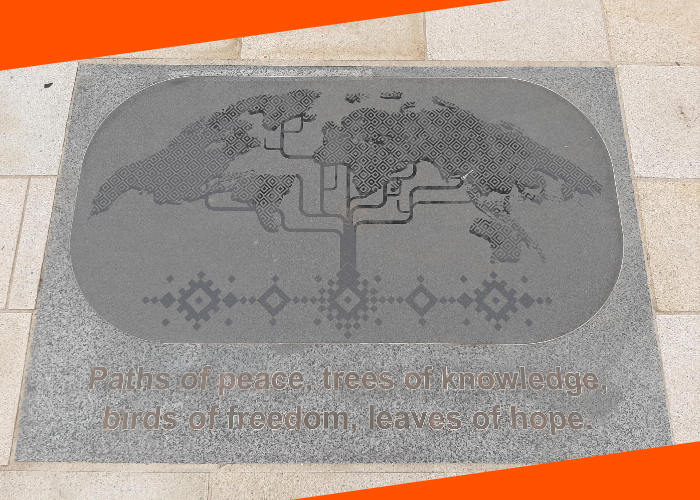 ---
As part of the scheme 20 new trees have been planted including a beautiful specimen tree at the Upper Parliament end of the Boulevard.
During the engagement a member of the local Buddhist group attended along with members of the other churches from on and near the boulevard. He explained that the Boulevard is used as a meditation walk by members of the Buddhist group. Other Faiths on the avenue have also used the boulevard for 'Faith Walks', meeting together to walk and chat. Our Buddhist friend left us a quote from Thich Nhat Hahn which says, 'We are all leaves on one tree'.
During the project development it became apparent that there needed to be a focus at this end of the avenue and the thought of a tree to represent the 'World Tree', the 'Tree of Life', 'We are leaves on one tree' was given. A Sweet Chestnut tree was chosen – which grows all over the world, unlike many trees which are restricted to particular climate zones. It will develop into a beautiful tree, with interest throughout the year. Associated creative writing in the paving at the base of the tree says, 'Paths of peace, trees of knowledge, birds of freedom, leaves of hope' which was one community member's reflection of what Princes Boulevard means to them.
---