The People's Opening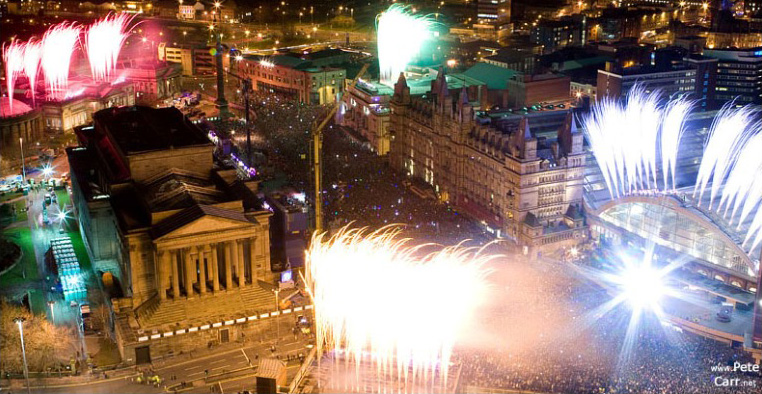 The People's Opening kicked off a year long programme of more than 350 events.
Former Beatle Ringo Starr helped get the party under way by performing on the roof of St George's Hall in the centre of the city, joined by acrobats dangling from cranes ­ designed to reflect recent building work which had transformed the area. The cranes also hoisted shipping containers to symbolise the city's shipping heritage.
The ceremony began at 2008 GMT and included 800 performers including Starr, former Eurythmics frontman Dave Stewart and The Wombats. The show's design featured more than 100 tonnes of staging, 2.5 miles (4km) of fibre optic cabling and took more than 40,000 man­hours to set up. It was created by director Nigel Jamieson, responsible for the opening ceremony for the Sydney Olympic Games.
Two 40ft (12m) screens were erected to help the crowd on Lime Street enjoy the show.