The Monkey King: Havoc in Heaven (1961) 大闹天宮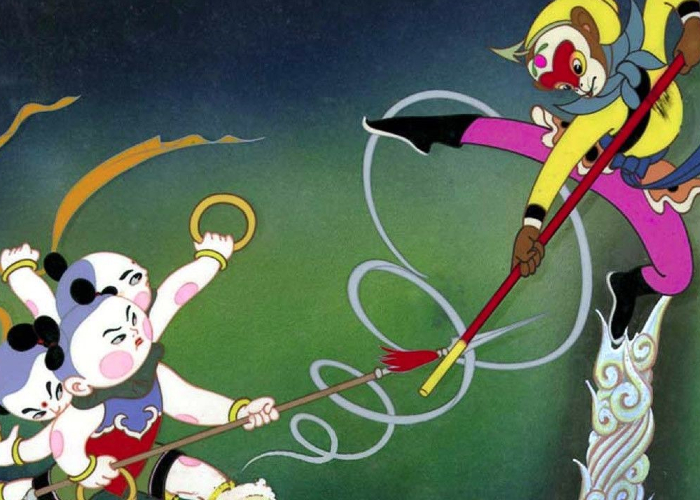 ---
Brought to you by the University of Liverpool Confucius Institute in collaboration with the UK China Film Collab
Friday 12 February, 7pm. BOOK HERE
FREE
---
In 2021, we see the arrival of the Chinese Year of the Golden Ox. To celebrate this event, which occurs once every 60 years, the Confucius Institute will host an online screening of classic children's animation Monkey King.
The film was produced by the Shanghai Animation Film Studio, but has been recently restored, with a Premiere at the Shanghai International Film Festival in 2019.
The Monkey King, known as Sun Wukong (孙悟空) in Mandarin Chinese, is a legendary heroic character from one of the four classic Chinese literature works entitled 'Journey to the West' (西游记) in the 16th century. Sun Wukong is born from a magic stone on the top of the Mountain of Flowers and Fruits and is revered as one of most iconic figures in Chinese literature and is known by all Chinese children.
This is the film's first official appearance in the UK, so don't miss out book your free place HERE.
Following registration, you will be provided with a code to access the film for FREE on your computer / TV / tablet / laptop.
---