Routes & Roots-Festival of the African Diaspora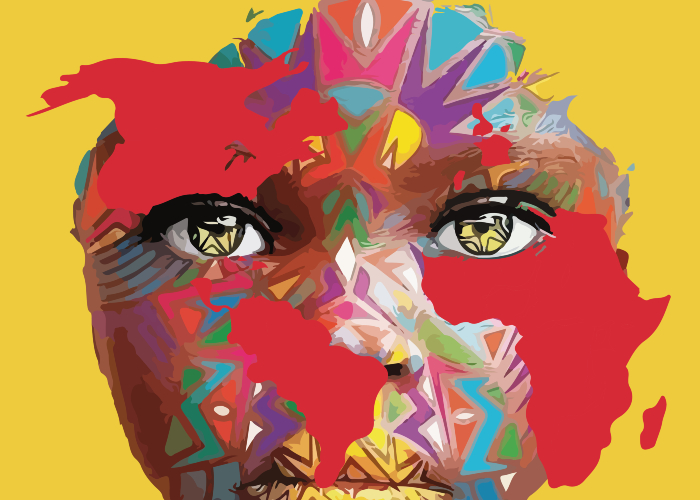 ---
Brought to you by Black & Brown Social Traders Network in partnership with Katumba
Saturday 16 – Sunday 31 October, Various Times
Various Locations
Free. No booking necessary
---
Every October, Katumba holds a range of events across L8 and L1 that culminates with the Katumba Halloween Parade in Liverpool City Centre. Hailed as the 'largest Halloween parade in the North West', it merges a variety of combined arts and professional artists from across the UK who work with the local community to deliver an outdoor, immersive spectacle with themes that refer back to ancient traditions.
This year, the outdoor spectacle will be revived with a twist, with more activities and a new partnership with the Black & Brown Social Traders Network (BlaST) in the pipeline to deliver 'Routes & Roots-Festival of the African Diaspora'.
---
Festival Opening
Saturday 16 October, 12 noon – 5pm
St Luke's Bombed Out Church, Leece Street, Liverpool, L1 2TR
---
A day of workshops for all ages, introducing the public to different art forms and activities including African and Brazilian dance, drumming, capoeira, slavery tours on bikes and more!
---
Community Workshops
Sunday 17 – Saturday 30 October, Various Times
Kuumba Imani Millennium Centre, 4 Princes Road, Liverpool, L8 1TH
Caribbean Centre, Merseyside Caribbean Centre, 1 Amberley Street, Liverpool, L8 1YJ
Pal Multicultural Centre, 68A Mulgrave Street, Liverpool, L8 2TF
Katumba Culture Hub, #1 John Archer Hall, 68 Upper Hill Street, Liverpool, L8 1YR
Asylum Link Merseyside, St Anne's Centre, 7 Overbury Street, Liverpool, L7 3HJ
---
A range of workshops that will give participants the chance to learn skills and build props they can showcase at the Katumba Halloween Carnival performances on Sunday 31 October.
This will also include online workshops with international guest artists as well as a creative exchange day with all facilitators to inform and bring together the collaborative aspect of the 31 October activities.
---
Katumba Halloween Carnival
Sunday 31 October, 5pm – 9pm
St Luke's Bombed Out Church, Leece Street, Liverpool, L1 2TR
Church Street, Liverpool, L1 3AP
Liverpool ONE, Sugar House Steps, 2 Thomas Steers Way, Liverpool, L1 8LW
---
Be ready to have your senses bewitched with an all-immersive spectacle, a hybrid of visual performance, theatre and music this Halloween. Stay tuned for highlights on the artists taking part and the revealing of the devious characters, as well as how YOU can take part!
---
More information:: www.katumba.co.uk/routes-and-roots
---
Join the conversation:
---
Facebook: @katumbadrumming
Twitter: @katumbabloco
Instagram:  @katumbadrumming
---