Peter Murney, Cruise & Operations Manager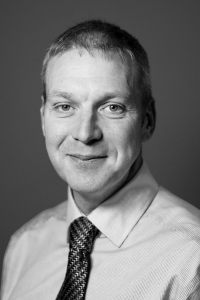 Peter joined the Royal Navy in 1989. Following initial training he was instrumental in implementing the first computer commanded positioning system into the fleet. A series of appointments followed serving in Iraq, Bosnia, Sierra Leone and Somalia educating the nation's armed forces in Warfare tactics.
In 2004 Peter became the youngest senior Warfare instructors at the Royal Navy Warfare School, instructed Commanding officers from the Royal Navy and other Allied Nations in the use of the most advanced command warfare equipment and tactics.
Between 2010 and 2013 Peter developed and led a regenerating programme which included a leadership and management programme for Liverpool and Manchester University students serving at the reservist Royal Navy Units, allowing students to gain a CMI level 5 certificate in Leadership and Management.
In 2013 Peter left the Royal Navy to become Deputy Cruise & Operations Manager at Liverpool Cruise Terminal, managing a small team that deliver 60 + events a year in the form of cruise ship operations, welcoming 100k plus national and international cruise passengers and crew to the city annually . During this time Peter has been instrumental on some of Liverpool's major maritime events.  The highlight being maritime security project manager for the Three Queens' event May 2015 which saw over 1 million spectators on the banks of the Mersey and was viewed by a global audience as the ships.
May 2017 saw Peter take on the role of cruise terminal manager and is now responsible for taking Cruise Liverpool to the next level with the development of the new state of the art cruise terminal due to open 2020. The plan is to make Liverpool a world-class cruise destination to rival all European ports.