The Very Big Catwalk
This page is from 2015 and has been archived.
Please be aware that the information may be out of date.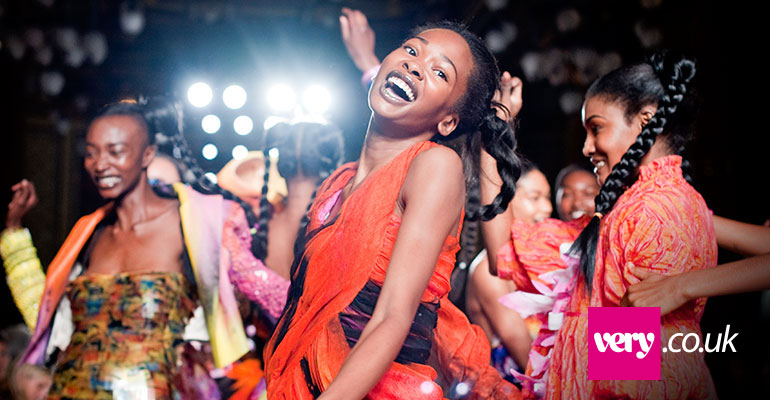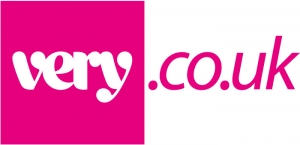 Liverpool is a city intrinsically linked with fashion and, on Saturday 4 July, those fashion credentials will be on display and put to the test!

The Very Big Catwalk, taking place on the Pier Head will attempt to set a new GUINNESS WORLD RECORDS title for the 'Most models on a catwalk'- and we need you!

In order to break this record we need people. Thousands of them. Well, over 5,000 to be precise.

So this is a shout-out to the city's fashion tribes and community groups to be part of this attempt to set a new GUINNESS WORLD RECORDS title. Register to take your place on the catwalk, get ready to join us in rehearsals in an exclusive Liverpool ONE space and prepare to strut your stuff on the biggest catwalk the world has ever seen.

We are recruiting thousands of folk from every aspect of Liverpool's diverse community to sashay down the Pier Head runway to the soundtrack of the city's musical history and its musical links with the USA. Liverpool's cool roots, well-documented heritage and diverse DNA will play out on the runway as community groups and fashionistas that are the heart and soul of the city come together in this once in a life time public celebration of all that's fashionable.

From dance troops to twins, from pensioners to bridal parties, from couture to camp, it's time to step up and participate in The Very Big Catwalk, a spectacle never to be forgotten.
It will be an audio, visual feast showcasing the city's welcoming, expressive, humorous and fun-loving spirit that characterises Liverpool around the world. From Disco Ravers to Ladies Day fanatics we are here to celebrate them all. Memorable moments will be created by people from all walks of life…the united colours of Liverpool will shine bright with an array of diverse and beautiful bodies.

A carnival atmosphere is guaranteed to delight the folk that walk the runway and the friends and family who are there to cheer them on and it all takes place in front of the iconic Three Graces – The Royal Liver Building, The Cunard Building and the Port of Liverpool Building. These three majestic buildings are symbols of the city's commercial prestige and sit within the UNESCO World Heritage Site.

Under the shadow of the Queen Mary 2 which will be berthed regally on the River Mersey, the waterfront will be transformed into a massive and unforgettable public participation event. 175 years ago Liverpool was the port of embarkation for the first Transatlantic passenger ship. This was the catalyst for the city to become arguably the most diverse, multicultural city in the UK. As trading and travel brought many races together, Liverpool became a big melting pot and a Transatlantic umbilical cord with music and fashion flowing through it.

Don't delay, sign up today! Be part of this attempt to set a new GUINNESS WORLD RECORDS title and make history hand in hand with the city. Follow the registration details below to secure your place on

The Very Big Catwalk

. Take a look at the  handy Q&A to cover all your questions and if it's not answered there, the team is on hand so drop us a line.
Want to know more?
For all the latest updates on the event, new categories and news – don't forget to use #verybigcatwalk and #T175 to find out the latest! Alternatively, follow us on social media: @OMClpool, facebook.com/onemagnificentcityliverpool, Instagram – Culture_Liverpool or Pinterest – Culture Lpool and share your catwalk tips, tricks and snaps!
Categories include: 
Black is the New Black: This category is all about classic style. Look sharp in your finest tux or rock your favourite LBD and prepare to wow the crowds as you walk the runway in your sophisticated Saturday evening
Here Comes the Bride!: Have you still got your wedding dress at home gathering dust? Do you want to have one last go of walking down the aisle? Then here comes your chance! We are calling for all the Mrs' out there to dust off their wedding dresses and walk the biggest runway in town! Why not get your Bridesmaids involved too and re-create the best day of your life!
Fitness Fanatics: Whether you worship the gym or simply enjoy a weekly jog with friends, we want you to come kitted out in your finest fitness wear and flex those muscles on the catwalk!
Schools out for Summer: Prom isn't the only chance you have to rock red carpet glamour for the night! We want to see show stopping gowns and sharp suits gliding down that runway. Whether college awaits or not, celebrate like it's the end of senior year!
Tats and Beards: Are you a local lad who has a passion for tattoos and a love for facial hair? Then we want you to sign up here, wearing your casual jeans and tee, to showcase your individual look on the runway.
Roller Birds: Whether you are getting ready for a night on the town or not, rollers have become a staple fashion look for many girls across Liverpool! So we are calling you to come and model your daytime look complete with a full set of rollers on the runway. Liverpool set the roller trend, so let's be proud and flaunt it on the catwalk.
Festival Folk: Are you an avid festival-goer or do you simply enjoy creating that laid-back festival vibe with your everyday look? Then we want you to come and spread some festival love and peace on our catwalk. From your favourite denim cut-offs to your crochet crop or bold printed tee, we want you to show off your unique festival look to the masses.
Aintree Ladies Day: Whether you are interested in horseracing or not, Aintree Ladies Day is a chance for 'fashionistas' to showcase their unique style! Whether it's your fascinator and heels or killer dress, re-create your Ladies Day look on our runway. Horse racing not included!
 Vintage Best in Show: Represent the best of vintage glamour and head turning style by joining us and gracing the runway! Style from the 20's to 90's will feature in 'Vintage Best in Show' – From dapper chaps to sixties hellcats, land girls through to flappers – join us if you're part of the army of vintage guys and gals of Liverpool.
NEW CATEGORY! HAIRmazing: Have you got beautiful blonde hair? Brilliant brunette hair? Bold black hair? Ravishing red hair? Gorgeous grey hair? Or are you beautifully bald? WE WANT YOU! This section celebrates wonderful hair and we are calling for 50 people from each the listed colour categories to sign up and help us create a 300 strong army of beautiful hair colour on the runway. An 80's style, loose fit tee will be provided by 'Wild Thang' merchandising so you can join forces and proudly represent your hair colour on the catwalk.
*Images provided by Geoff Pugh photography  and Sane Seven
There are lots of celebrities who are getting behind the Very Big Catwalk – here what they have to say below!
Event Details
Time: 5pm – 8pm
Location: Pier Head, Liverpool, L3 1BY
Cost: Free