Writing on the Wall and the Liverpool Records Office awarded £39,724
Thanks to the National Archives, the Wolfson Foundation and the Pilgrim Trust for awarding WoW and the Liverpool Records Office a Cataloguing #ArchivesRevealed Grant of £39,724.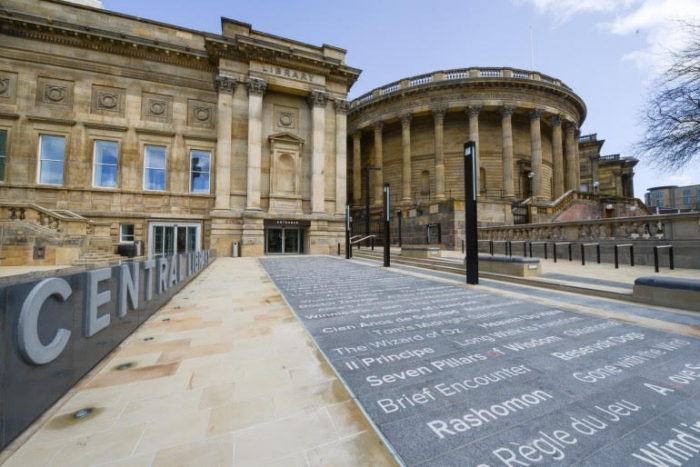 This project by Writing on the Wall aims to bring in to public access, two nationally significant collections relating to Liverpool's Black History. The L8 Law Centre and LARCAA were anti-racist organisations, central to the defence and empowerment of Liverpool's communities, living under extreme institutional racism in one of the country's poorest areas. The collections speak of the inner-city uprisings of 1980 – 1985 which swept the UK, of the conditions that gave rise to those events and of the tenacity of Liverpool's black community, one of the oldest in Europe and distinct in its development. The collections were created between the late 1970s to till circa 2010 and they provide primary sources for a period that has been under-researched and which still requires full academic scrutiny.
Writing on the Wall (WoW) supported by Liverpool Records Office (LRO) will employ a full-time professional archivist who will work with a steering committee comprised of community members and academics to review, appraise and structure the collections and bring them into the public domain. WoW will work with the steering committee to celebrate this achievement, ensuring that awareness is raised, locally, nationally, and internationally of the availability of the collections at Liverpool Central Library. 
WoW and LRO have already worked with community members to begin to sort these collections, with the Liverpool 8 archives being the third archive project delivered in this manner and the second which has dealt with a significant period in Black British History. WoW's community archive work supported by LRO, has been recognised nationally as innovative and inclusive practice in Community Archiving.
The L8 Law Centre Archive uniquely documents local activism and it's response to racism at an institutional level. The Law Centre collections exist elsewhere however this collection sets out the particular causes/events which led to the need for this institution. LARCAA documents another side to this period detailing anti-racism through the arts. Highly relevant today as Liverpool City Council work with local organisations to organise events in solidarity with the family of George Floyd and Black Lives Matter.
The L8 Law Centre is one of the most significant organisations in Black British Post War History. It developed directly out of the uprisings or riots of the early 1980s which swept inner city areas in response to police abuse and other forms of institutionalised racism.
The library of material, amassed by LARCCA, show a community looking outwards and challenging racism at all levels.
Madeline Heneghan, Co-Director of Writing on the Wall said,
 'It has been fascinating to learn about our community's history…it is important that the collection is preserved and made available…to younger generations who will benefit from understanding the rich history of Liverpool 8 and the activism and reliance of those who went before them.'