Writing on the Wall achieves financial boost for Year of Writing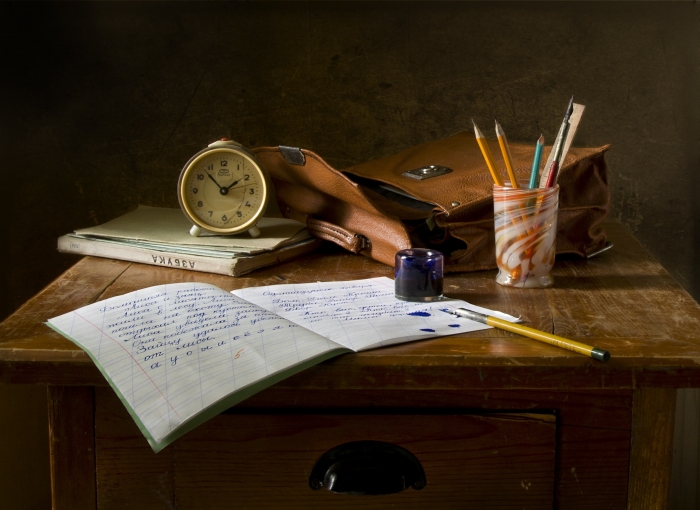 Writing on the Wall has been awarded £45,974 funding from Arts Council England to contribute towards the 2021 Liverpool Year of Writing. This will enable a rich mix of literacy events, workshops and opportunities to continue for the rest of 2021, including a writing bus, a writer's boot camp and a series of writing activities for adults and children, all designed to improve literacy in the city and inspire through creativity.
2021 Year of Writing
Liverpool City Council and Arts Organisation of the Year Writing on the Wall (WOW) launched Liverpool's #YearOfWriting (LYOW) on Friday 22nd January 2021, announcing plans for a wide range of activities and events throughout the year.
The year of writing is part of a three-year initiative across the Liverpool City Region to help support literacy and learning with all residents across the region. The Year of Reading was delivered throughout 2020 and the third year will be the Year of Oracy/Spoken Word in 2022 looking at developing literacy through speaking and listening.
#LiverpoolWrites is a celebration of writing in all its forms, and involves writers, artists, and arts and cultural organisations coming together to inspire young and old to put pen to paper to improve literacy in the city.
Liverpool's 2021 Year of Writing is a year-long digital and live programme, including city-wide writing exercises, masterclasses, discussions, performances, writers' in residence online and in local communities and schools.
Already there are 145 Local Arts Partners actively involved in this year of activity, 111 Events and Activities have been amplified online, everything from book launches, to writing workshops, competitions to festivals. Working with LAAF, Dead Ink Books, Comma Press, Black Fest, Luma Creations to name just a few.
LYOW recently partnered with LLP and LCEP to offer 8 commissions worth £13,150 employing local freelance writers and artists to work with local schools to create new resources for teachers and pupils.
To date it has reached an online audience of 41.1 million.
The additional funding from Arts Council England means that we can now deliver more events and activities, which will support people during and after the Lockdowns. This will include:
More work in schools; writing competitions; Letters to Liverpool; Sharing/Caring words; Writing for online games; Coding and Make-fests; blogging and book reviews and Zine making.
A Youth Steering Group will be established with a budget to commission new work for and by Young people.
Pop up writing centres in local highstreets and libraries.
A mobile writing bus.
High profile Liverpool Writers in Residence throughout the year.
A Writer's Market Place/Boot Camp.
Competitions: Playwriting, novel writing, flash fiction and short stories, with a series of themes including the environment and recovering after the Lockdown/pandemic.
Objectives for The Year of Writing:
To increase the engagement of LCR residents in creative activity through both physical and digital delivery
To promote and support the Liverpool City Region's drive to improve literacy
To provide clear creative, digital activity and opportunities as part the LCR's Covid-19 recovery scheme
To engage with 20,000 people within the LCR over the year
LYOW will work with 30 artists during the programme
To work with 100 schools within the LCR during the year
Provide a minimum of 10 CPD sessions for teachers on creative writing
LYOW will increase the current digital, creative offer for marginalised communities across the city included disabled, LGBTQI+, socio-economically deprived, young people and older communities
To explore how we specifically use digital media and delivery to increase the engagement and support for disabled people through creative activity
To document, create and share stories from underrepresented communities
To highlight and celebrate diversity within literature in the Liverpool City Region.
Liverpool Mayor, Joanne Anderson says:
'This is fantastic news for the city and will play a key role in continuing to inspire and engage people from our diverse communities, many in areas that struggle with literacy and have limited access to libraries, to take up reading and creative writing and offer people a way to express themselves, find their voices and tell their own stories to add to the many, many amazing stories our city is famous for.'
Writing on the Wall Co-Director and Chair of the 2021 Liverpool City of Writing, Mike Morris says:
'The Year of Writing is an initiative that we at Writing on the Wall are proud to have been asked to lead on for Liverpool City Council and Culture Liverpool. The pandemic and Lockdowns have shown just how vital creative activity has been for people of all ages and from all communities in keeping them engaged, outward looking and mentally active. The wok of arts organisations across the city has been inspiring on so many levels, and this brilliant funding award will help us keep the momentum going.'
Liverpool Year of Writing Coordinator, John Maguire says:
'Liverpool is renowned for its writers. People are natural born story-tellers and this funding will really enrich the continuation of our activities for the year and celebrate the talent we have in the region. Allowing us to reach even more people by getting out on the Writing bus. Just the tonic needed at this current moment in time. A real boost to literacy.'
You can find out more on the LYOW website