WoWFEST 2019 Festival Programme
Announcing the full programme of guests for the month-long annual festival, featuring legendary director Mike Leigh, Women's Rights spokesperson Helen Pankhurst, award winning writer Kerry Hudson, and activist and model Munroe Bergdorf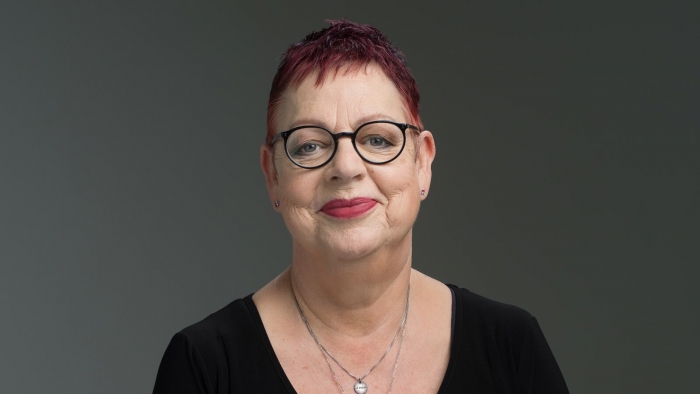 Writing on the Wall, Liverpool's longest running writing & literary organisation, announce their 20th annual festival programme ft: Mike Leigh, Stuart Maconie, Helen Pankhurst, Jo Brand, Munroe Bergdorf , Will Self, Peter Tatchell, Magid Magid, John Crace and many more…
Writing on the Wall Co-Director Mike Morris, says:
'Our 2019 festival programme is asking the question, 'Where Are We Now?', which is designed for the times we are living through, when there are more questions than answers, more uncertainty and even anxiety on a host of issues, including Brexit, race, racism, diversity, inclusion of working class voices in the arts, and much more. Once again WoW are bringing the best of international, national and local writers and artists to the Liverpool City Region, offering audiences the chance to come together and debate and discuss all the big questions of the day'.
See below for full programme – download the full brochure here.
Mike Leigh: Peterloo Screening with Q&A
The 1819 massacre in St Peter's fields, brought graphically to life in Mike Leigh's latest epic film Peterloo, sent shockwaves throughout society. Legendary director Mike Leigh, whose credits include Abigail's Party, Secrets & Lies, Vera Drake and Mr Tuner, joins WoW for a unique screening followed by Q&A.
£10/£5. 18:30. 13

th

May. Plaza Community Cinema, 13 Crosby Rd N, Waterloo, Liverpool, L33 0LD.

Tickets:

https://bit.ly/2On3kUR
---
Born Lippy: Jo Brand in Conversation
Sometimes it's hard to be a woman and sometimes it's time to be a hard woman. Comedy's finest Jo Brand gets gobby, as she brings Born Lippy, her straight-talking, darkly funny guide to life to WoWFEST '19. Join her in conversation with Emmerdale Brookside, Doctors and Waterloo Road actress,  Eithne Browne as she discusses how to do female.
Ticket Prices £23.5/£17.50 (Including Advance book order) £16/£10. 14

th

May. 19:30. Liverpool Philharmonic Hall, Hope Street, Liverpool L1 9BP.

Tickets:

https://bit.ly/2u3hnFt
---
Munroe Bergdorf in Conversation with Lady Phyll
Join model and activist Munroe Bergdorf and the co-founder of UK Black Pride Lady Phyll for a frank discussion on the challenges and opportunities of online activism, body image and carving out your own space.
---
Stuart Maconie – Jarrow: Road to the Deep South
1936, 200 men from the Tyneside town of Jarrow march 300 miles to London in protest against the destruction of their towns and industries. 80 years on, Stuart Maconie, retraces the route of the emblematic Jarrow Crusade documenting the similarities and differences of Britain today from the 30s.
£12/£6. 19:00. 18

th

May. Epstein Theatre, Epstein Theatre, 85 Hanover St, Liverpool, L1 3DZ.

Tickets:

https://bit.ly/2WzqolR
---
Deeds not Words: Helen Pankhurst in Conversation
Helen Pankhurst, granddaughter of legendary Suffragette Sylvia Pankhurst, shares findings from her book Deeds Not Words: The Story of Women's Rights, Then and Now, which explores and discusses the changes in the UK since the right to a parliamentary vote was first granted to some women in 1918.
£8/£4 29

th

May. 18:30. The Woman's Organisation, 54 St James Street, Liverpool, L1 0AB.

Tickets:

https://bit.ly/2ul0giS
---
LOWBORN: Kerry Hudson Book Launch
Kerry Hudson grew up in all-encompassing, grinding poverty. Always on the move with her single mother, Kerry attended 9 primary schools and 5 secondary schools, living in B&Bs and council flats. Whilst many people would like to think that Kerry was an exception – that she was unlucky, or a one-in-a-million case, this sadly just isn't true. All the people Kerry grew up with were experiencing the exact same as she was. Some a little less, and some far worse.
£3/£2. 21

st

May. 18:00. Waterstones Liverpool One, 12 College Ln, Liverpool, L1 3DL.

Tickets:

https://bit.ly/2U0wJJI
---
What is to be done: Environment and Action
The UN has issued a distress call: in 12 the effects of climate change will become irreversible. Action is needed now, but when will 'now' start? We discuss what needs to be done with author Fred Pearce, Sheffield Lord Mayor Magid Magid, journalist Beth Gardiner and anti-fracking protestor Roscoe Blevins. 
---
Out-Spoken Live:
"The golden standard of spoken word" The Guardian, Out-Spoken, one of the UK's premier nights for poetry and live music are on tour and will bring award-winning artists Anthony Anaxagorou, Joelle Taylor, Amina Atiq, Dorcas Seb, Ciarán Hodgers and Karim Kamar. Prepare to be moved like never before by some of the UK's most successful independent artists bringing their unique flavour of rousing, lyrical and radical poetry and music to WoWFest19.
---
Yay! You're Gay! Now What?
Yay! You're Gay! Now What? asks Riyadh Khalaf with his debut heartfelt guide for young queer guys. Presenter of the breakthrough BBC 3 Queer Britain documentary, his hugely popular YouTube channel has amassed more than 33 million views and been featured on BuzzFeed, MTV, BBC, Channel 4, Huffington Post, Vanity Fair, E! News, Upworthy and The Guardian.
£13/£11 (Including book) £4/£2. 18:00. 4

th

May. Video Odyssey, 37-45 Windsor Street, Liverpool, L8 1XE.

Tickets:

https://bit.ly/2TFShXz
---
John Crace and The Tale of Maybot – in Liverpool
'Did you shed a tear at the result?' asked the interviewer. Had it been a tear, or had she just sprung an oil leak?
As part of WoWFest19 we'll be hosting The Guardian's parliamentary sketch writer John Crace, who coined the term Maybot, as he tells the essential, hysterical tale of her first turbulent year in No 10.
£3/£2. 18:00. 10

th

May. Waterstones Liverpool ONE, 12 College Lane, Liverpool, L1 3DL.

Tickets:

https://bit.ly/2TIfGHW
---
Where Are You Now? The State of Grime 
From Dizzee Rascal to Skepta, from Stormzy to Lady Leshurr, grime has moved from the slipstream to the mainstream, now recognised as an art form, a politically conscious tool whose influence is spreading far and wide. Join Jude Yawson, Blue Saint, Kayo Chingonyi and Dorcas Seb to make sure the state won't put a shutdown on grime.
£5/£3. 20:00. 18

th

May. Video Odyssey, Toxteth TV, 37-45 Windsor St, Liverpool, L8 1XE.

Tickets:

https://bit.ly/2CJfGSl
---
1919: Remembering the Riots – A National Conversation
As a part of the centenary commemorations of the 1919 Race Riots, WoW and the University of Liverpool invite you to this event which will explore how the Liverpool is only one part of a wider national story about racism and violence in cities across the UK. Invited guests will discuss what happened in cities like Glasgow, Cardiff, South Shields, London and Hull, and many more, and together we will explore the similarities and differences between each city.
£16/£8. 12:00.

25

th

May. Starts at Chinese Arch, Nelson Street, Liverpool, L1 5EW.

Tickets:

https://bit.ly/2OwHRss
---
Dayglo: The Poly Styrene Story
Poly Styrene was a singer-songwriter, an artist, a free-thinker, a post-modern style pioneer and a lifelong spiritual seeker: a true punk icon.
Here, for the first time, the vibrant jigsaw of Poly's inspiring and often moving story has been lovingly pieced together by her daughter, singer-songwriter Celeste Bell, and writer/artist Zoë Howe.
£34.50/£28.50 (with book) £12/£6 (without book). 20:00. 30

th

May. British Music Experience, Cunard Building, Canada Boulevard, Liverpool, L3 1DS.

Tickets:

https://bit.ly/2FCx50U