Winds of Change arrives on William Brown Street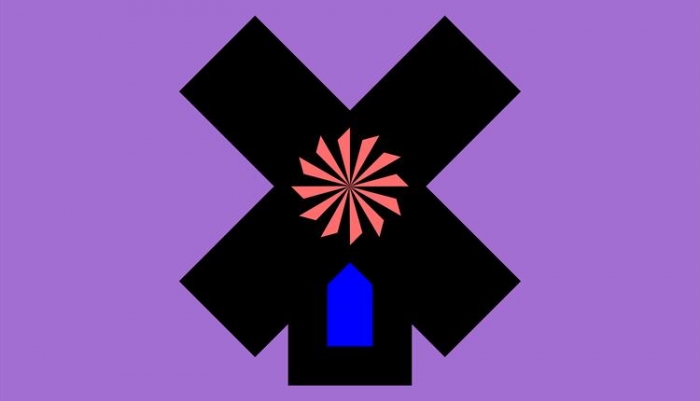 A 21-foot-high, working windmill will be an impressive artistic addition to Liverpool's William Brown Street from Saturday 2 July.
Winds of Change is a self-sufficient, electricity-producing windmill which is a symbolic celebration of the past, present and future of the St George's Quarter. It opens on the same day as Liverpool MakeFest which is taking place in Liverpool Central Library and is part of the programme to kickstart summer in the city.
The structure's façade is inspired by classic pottery design in homage to Shaw's Brow, the original name for William Brown Street, which was the heart of pottery production in the city in the 18th century. At the time, a number of windmills lined the street to pump the water needed to create the product.
St George's Quarter CIC was commissioned by Culture Liverpool to deliver this project along with a series of workshops, events and activities that will take place in and around the area to celebrate the artwork's arrival.
These include heritage walking tours from ArtsGroupie CIC exploring the rich history of the area; windmill-making workshops by Simon Armstrong and a tie-in with MakeFest at Liverpool Central Library.
To see the full programme of events, visit www.stgeorgesquarter.org/winds-of-change.
The artwork has been designed by Simon Armstrong of Liverpool-based Design Laser Play and visual artist Laura Pullig and has been built in workshops provided by the Royal Court.
The work was commissioned by Culture Liverpool and supported by Arts Council England.
Liverpool's Cabinet Member for Culture and Visitor Economy, Councillor Harry Doyle, said:
"Without doubt, this is going to be a stunning spectacle.

"Home to some of the most beautiful buildings in the city, visitors to the St Georges Quarter will find it even more visually striking thanks to this beautiful installation. The installation will be complemented by a programme of family-friendly events which will make this area a must-visit destination."
Gillian Miller, Chair of St George's Quarter said:
"This exciting Culture Liverpool initiative is a great project for the 15 businesses and attractions that make up the St George's Quarter CIC. The giant windmill will create yet another good reason for people to visit this historic part of Liverpool city centre already famous for its theatres, museums, library, magnificent St George's Hall and St John's Gardens.

"The area is transforming with major pedestrianisation to enable more events and activities like Winds of Change to take place in and around some of Liverpool's most iconic buildings. We are sure you will be blown away not just by the windmill but the many other attractions on offer in St George's Quarter."