What's Your Story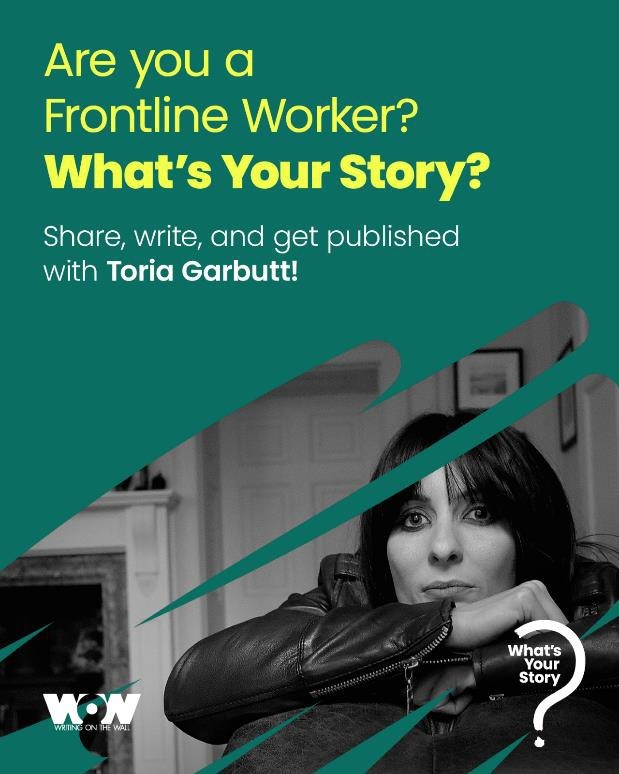 Writing on the Wall (WoW) have launched a new What's Your Story? Free creative writing course for people in the Liverpool City Ward. This course is brought to you in partnership with Culture Liverpool and will connect people with similar experiences, help them share their stories, and publish their writing.
What's Your Story? Frontline Workers
WoW are also offering a space for Frontline Workers living in the Liverpool City Ward, to join our fun, creative sessions with poet and writer Toria Garbutt. Meeting up for weekly in-person creative writing workshops, followed by mentoring and the chance to have their writing published in an anthology, this is an opportunity not to be missed.
Toria Garbutt is a poet and educator. She is a regular tour support for Dr John Cooper Clarke, and her work has been featured in Edinburgh Fringe shows and most recently in The Big Issue North and The Guardian. Her first collection 'The Universe and Me' was published by Wrecking Ball.
This course takes place in person at an accessible L8 venue, the first workshop is on Wednesday 27th July 6pm-8pm and will run weekly until 14th September 2022.
The deadline for applications is 24th July 1pm.
This course is free and an excellent opportunity to meet new people, get creative and try something new!
To find out more information and apply, head to WoW's website: https://writingonthewall.org.uk/projects/whats-your-story-2/
Any questions email [email protected] for Lauren Buxton.