Unity Theatre, Liverpool announce the remainder of their 2021 Season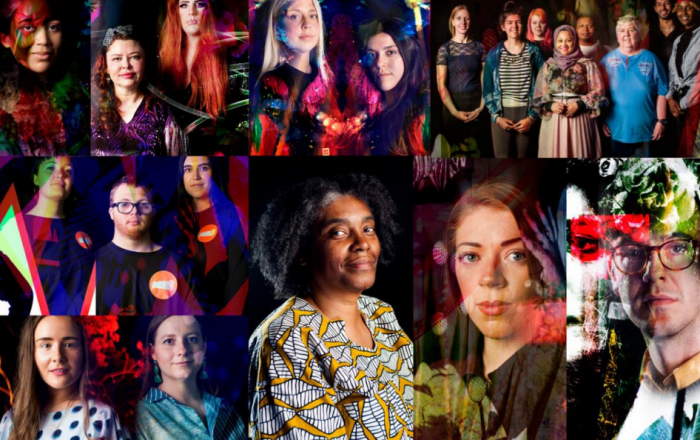 Festivals, festive programme and the return of some of the UK's favourite touring companies feature in the latest collection of productions announced by Unity.
Today's announcement completes the Liverpool-based organisation's 2021 line-up – a year of work curated to celebrate and support local and national creatives.
Returning to Unity in the autumn of this year are some the UK's most exciting creatives. In October, Dibby Theatre present First Time – the critically-acclaimed production from award-winning HIV+ theatre-maker Nathaniel Hall (It's a Sin). Also in October, Paines Plough return to Unity with Soho Theatre co-production Sessions by Ifeyinwa Frederick. This new show takes a funny, bittersweet deep-dive into the complexities of masculinity, depression and therapy. In November, award winning Who Cares from LUNG finally arrives in Liverpool. Recently featured on BBC Radio 4, this Spirit of the Fringe award-winner examines the impact of austerity, our failing social care system and what happens when a child becomes the parent. Finally in December, The Knotted Project and Hawk Dance Theatre bring their interactive icy adventure Outside the Igloo to Liverpool for the
festive season, telling the now-familiar tale of leaving your home again after a long time indoors.
From September, festival season also returns to Unity as BlackFest kick-off a season of special events. The grassroots Black Arts Festival returns for its annual celebration of Black artists. September also brings the inaugural Up Next weekender – a new event series showcasing exciting fresh work from Merseyside performers and writers. Throughout the autumn Unity will also host free, pop-up folk music events in partnership with Limerance. Finally, as part of a jam-packed November, Homotopia take residence at Unity with the UK's longest running LBGTQIA arts and culture festival while DaDaFest also return with their annual celebration of disability and Deaf arts excellence.
From midday on Thursday 15th July, audiences will be able to book for productions programmed through the second round of Unity's Open Call. Funded thanks to the generosity of all who gave to Unity's Crowdfunder campaign in February, with support from Liverpool Everyman & Playhouse, these next 10 Liverpool-based artists join the 12 already on sale. Work featured includes new work from RAWD – a company dedicated to helping disabled people grow in the arts; Routes – an outdoor interactive promenade show built by refugee, migrant and British born artists in association with The B Collective and Theatre Témoin; More Than Blood – a new show from playwright Marjorie Morgan; and Rowena Gander's Barely Visible – an empowering physical solo performance that brings focus to common issues that queer women face.
Beyond the theatre programme, Unity's ground-breaking Talent Development programme Creative'pool also continues. Joining monthly events such as Walk & Talk, Nuts & Bolts, FORM, Queer Creatives Meet-Up, Producers' Get Together events and more is Level-Up. Unity's Level-UpvProducer Programme will offer a programme of support, training and guidance for a smaller cohortvof artists and companies looking to self-produce their work to a high standard.
These new events sit alongside previously announced work from Liverpool-based companies such as the award-winning Ugly Bucket Theatre who return in October with Good Grief, Teatro Pomodoro's surreal comedy Sirens, Men and Crabs, Transcend theatre's How to Kill a Rose and a double-bill from All Things Considered who present Sleepover and Pram Talks – created to help parents, friends and family reconnect following the pandemic. You can read more about them here.
Finally, Unity continue their commitment to accessibility and safety by making the majority of their 2021-22 live programme available to watch online at a Pay-What-You-Can rate. This online viewing option sits alongside specially commissioned digital performances.