Tickets on sale for Liverpool's first pilot event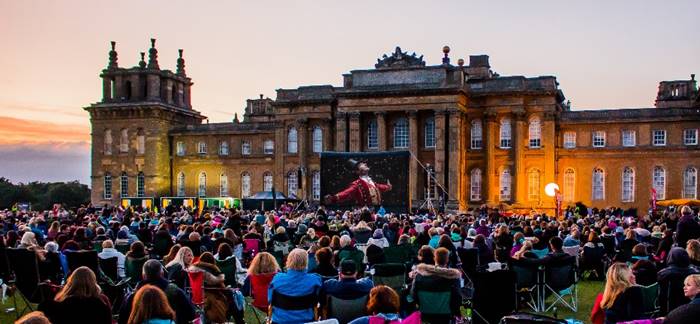 Tickets are now on sale for Liverpool's first pilot event which forms part of the national Events Research Programme (ERP).
The Luna Cinema on the Waterfront will see a non-socially distanced open-air cinema experience brought to a hidden location tucked away along the waterfront, near Exhibition Centre Liverpool.
Across three nights, the country's leading producer of outdoor cinema activities will show the following blockbusters:
Friday 23 April – The Greatest Showman (2017, 100 mins, cert PG)
Saturday 24 April – Dirty Dancing (1987, 96 mins, cert 12A)
Sunday 25 April – Bohemian Rhapsody (2018, 129 mins, cert 12A)
Tickets cost £15 and due to the nature of the research programme, only one ticket can be purchased per person.
Doors will open at 7pm with the film starting at 8.30pm. Drinks and food can be purchased onsite.
In order to be eligible for a ticket for these events you must be:
Over 18
Living in the Liverpool City Region and registered to a local GP
Healthy and showing no sign of Covid-19 symptoms
You cannot attend this event if you:
Have been advised that you are clinically vulnerable
Are shielding, or someone you live with is shielding
Are pregnant
Tickets and full terms and conditions can be found here
Scientific Research
The ERP will be used to provide key scientific data into how events for a range of audiences could be permitted to safely reopen as part of the roadmap out of lockdown, commencing no earlier than June 21.
The review will be crucial to how venues could operate this summer.
For Luna Cinema on the Waterfront, scientists are looking to see if groups mixing outdoors in a seated setting increase the risk of transmission of Covid-19.
Ticketholders will have to take a Lateral Flow Test 24 hours before the event and will have to produce a negative result to gain entry.  This test has to be taken at one of the city's community testing sites located here.
As part of the research element of the programme, those attending will be urged to take an at-home PCR test on the day of the event and five days afterwards to ensure any transmission of the virus is properly monitored. This is a non-mandatory but important part of the event research data required by the scientists.
Vaccine passports are not part of Liverpool's pilot events programme.
For the latest FAQs click here. Further announcements about Liverpool's other pilot events will be made in the coming days.
Director of Culture Liverpool, Claire McColgan, said:
"Once again Liverpool is blazing a trail and is shaping how a crucial sector, one we all know so well and love, can reopen safely in the coming months.

"In the days since the government announced we were part of their research programme, a huge amount of work has taken place behind the scenes to bring together the events and the science worlds, so that we can focus on how to open venues up safely again and let the night-time economy thrive once more.

"Being the most filmed city outside of London, it's fitting that we kick-start our programme with the open-air cinema programme. Tickets going on sale is an exciting milestone and we look forward to welcoming audiences back to this events city once again."
George Wood, Managing Director and founder of The Luna Cinema, said:
"We are determined to support the reopening of the events and live entertainment industry after such a challenging last twelve months.

"We hope that in presenting these three nights of cinema under the stars on the iconic waterfront, we can provide a fantastic evening out for the local community, whilst allowing the gathering of valuable data to support the return to full capacity events this summer.

"We are all keen to get back to what we love doing, whether it's theatre, concerts, comedy or cinema in all its forms – the joy of the shared experience of public events is one of the many things we've lost over the last year.

"There's no better place than Liverpool to begin the positive step forwards with the undertaking of this series of events as part of the national Events Research Programme, to enable the entire country to enjoy a summer of entertainment outside of the sitting room, after so many months of lockdown.

"We're delighted to play our part in this initiative and can't wait to welcome the people of Liverpool for some incredible nights of cinema under the stars."
Professor Iain Buchan, Dean of the Institute of Population Health at the University of Liverpool, said:
"The Events Research Programme will be studying how local public health teams and communities can make live music, sports, theatre and business events as safe as possible by getting tested within 36 hours of the event, by not going to the event if you develop any symptoms, and by keeping to all usual Covid-19 safety measures on public transport to and from the event and at work or when mixing with others as society reopens.

"The venues chosen for the events are deliberately airy or outdoors. The air quality of indoor events will be studied, as will crowd movements."

"In order to attend these research events, participants will be asked for their consent to take part in a study, where they will be asked questions and take some nasal swabs at home. Only one of the tests, a rapid Lateral Flow Test antigen test, looking for signs of live virus in the nose, will be used to gain entry to the event, and this will be taken at a testing centre.

"Researchers will evaluate how feasible the safety measure are to run and how well they inform local public health teams, who will need to adapt the measures if background infection rates rise."