The Reader welcomes new trustees 
National Portfolio Organisation, The Reader, has appointed five new trustees who bring high-level skills and expertise to the organisation as it looks to build its next five-year plan.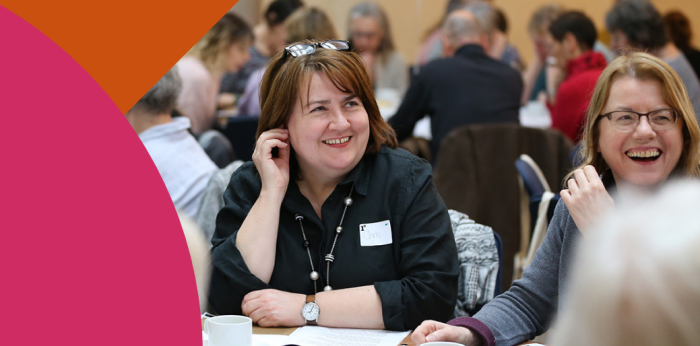 Neil Atkinson, Helen Willows and Olu Alake join the board at the reader overseeing The Reader's charitable work, which brings people together through the life-enriching power of literature.
Kelly Spells and Pauline Hughes take up positions on the board of the organisation's Community Interest Company, which manages the social enterprises that generate income to support The Reader's charitable work.
The new trustees add valuable experience and knowledge spanning communications, publishing, media, finance, health, the arts and the charitable sector.
Anita Marsland, Chair of The Reader's Board of Trustees, said:
"We're delighted that such an exceptional group of leaders, readers, communicators and socially-minded people have joined us to 'shine in use' in the words of Tennyson."

"The next five years is an exciting time for The Reader and the Shared Reading movement as we rebuild following the pandemic and strive to be an organisation that works for everyone. We're confident that the experience and enthusiasm that each of these individuals brings with them will help us to realise these ambitions and reach more people with our work."
The new appointments to the Board are:
Neil Atkinson, CEO and host of the multimedia group, The Anfield Wrap, the world's leading supporter media organisation:
"Much of my work with The Anfield Wrap has been taking enthusiastic volunteers and finding ways to raise their voices. The Reader has done the same brilliantly and I want to be able to add support where I can and learn from its trials and tribulations."
Reader Leader Volunteer and GP Helen Willows:
"Having moved into medicine from the tobacco industry I quickly realised that pills are not the answer for many patients and so I became involved in The Reader's reading revolution.

"I am a Reader Leader in Shropshire and support a group of around 20 volunteers across Shropshire and into Wales and Cheshire. I am excited to be part of this incredible imaginative, inclusive and inspiring organisation, and feel honoured to now be a trustee."
Olu Alake, CEO of London-based charity The Peel Institute, which uses the power of arts, culture and heritage to bring people together:
"I recognise the power of literature in broadening horizons, promoting wellbeing and developing a sense of community. As a trustee, my aim is to help The Reader widen its reach to more people, with a wider offer – and given my passion for literature, to learn and have fun for myself as well!"
Kelly Spells, Commercial Director of the HQ and Mills & Boon imprints at global publishing house, HarperCollins:
"Literature has been a constant throughout my life, and this has created a deeply rooted belief that everyone should have access to books and reading in order to live well. I'm passionate about The Reader's mission and looking forward to support the organisation through its next phase of development."
Pauline Hughes, executive coach, facilitator and communications expert and former director of communications for the charity Whizz-Kidz:
"I am deeply motivated by making a difference to people's lives, and The Reader creates communities, and improves the mental health and wellbeing of so many. I see the costs of disconnection every day, and The Reader's work has never been more essential. I joined The Reader to support the reading revolution! Literature has been a constant throughout my life, and this has created a deeply rooted belief that everyone should have access to books and reading in order to live well."