The Reader at Calderstones unveils biggest ever spring season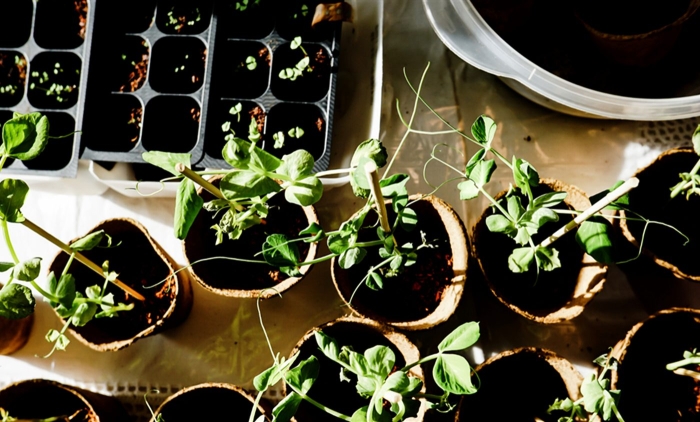 Wide-ranging programme of reading, wellbeing and heritage events at The Reader aim to provide people with more opportunities to share the same page and find a sense of belonging – both of which are needed now more than ever.
The Reader unveils its biggest ever season at Calderstones since re-opening the Mansion House to the public in 2019. The announcement marks the start of a new chapter following the lifting of Covid-19 restrictions.  
As many people consider what it means for them and those around them to emerge from a global pandemic after so long inside, after so much fear and so much change, the charity has chosen 'Light and Darkness' as its theme for the year ahead, thinking about darkness and light as states of mind or ways of seeing. 
Spring highlights include: 
Liverpool Against Racism Festival

 –

Shared

Reading groups exploring the light that great literature by writers of colour shines on conversations about racism.

 

Du

Iz Tak?

 –

family activities at The Storybarn based on the book by Carson Ellis that uses a made-up language to look at the world.

 

Ways to Grieve

 

– a

Shared Reading group

 delving into literature's rich tradition of writing about loss.

 

Sounds in the Park

–

 

open-air orchestral concerts and operas performed by students of Early Music as Education.

 

dot

-art creative classes

 

– workshops facilitated by local artists for all ages and abilities.

 

Planting Seeds with Poetry

 

– spend time outdoors, meet new people

and plant seeds in Calderstones Park. 

 

Secret Garden

– the return of outdoor dining

 

in the Garden Theatre.

 
The new events complement the ongoing schedule of activities at Calderstones which already include12 free weekly Shared Reading groups, poetry walks, Relaxed Reading for parents and carers, tours of the Mansion House, and upcycling and gardening groups. There are also monthly board games meet ups, arts and crafts sessions and heritage walks.
In April, as part Culture Liverpool's city-wide Liverpool Against Racism Festival, The Reader will present two Shared Reading workshops exploring the use of reading literature by black writers to open conversations about racism and to find ways to talk about it and ourselves. 
Yaw Owusu, Curator – Liverpool Against Racism said:

"We are really happy to have The Reader involved in the programme for the inaugural Liverpool Against Racism Festival. Literature – and stories generally – play such an important role in connecting cultures and communities, so to have The Reader deliver a number of sessions that highlight this adds so much to the programme".
Kicking off the Easter fun, The Storybarn has teamed up with Walker Books to present a magical mini-beast adventure exploring the beautiful picture book Du Iz Tak? by Carson Ellis which is written in a made-up language. From 12 April, families are invited to build bug forts, learn about the language of the teeny-tiny creatures, and use their imaginations to bring to life the enormous potential of a single seed. 
Planting Seeds with Poetry also starts in April and is a monthly chance to spend time outdoors, meet new people and learn about the natural heritage in Calderstones Park as part of a two-year project funded by The National Lottery Heritage Fund.
On Friday 3 and Saturday 4 June, Shakespeare's Globe will bring their touring production of Julius Caesar to the Garden Theatre. Ahead of the performances, The Reader will be putting on a series of Don't Fear Shakespeare workshops at home and online for people who might be new to The Bard.
The Garden Theatre will also play host to Sounds in the Park from local music charity, Early Music as Education (EMAE). Artistic Director of EMEA, Dr Alberto Sanna said:
"After last year's successful first edition of Sounds in the Park, EMAE is thrilled to resume its partnership with The Reader. Join us on Saturday 14 May to see two outstanding youth orchestras from Oxford and Liverpool: OxyBaroxy and EMYO."

For those looking to get stuck into some more hands-on activities – local art gallery, dot-art, has curated a selection of six creative classes starting from Monday 2 May. Classes range from ten-week courses in Still Life Painting and Collage Art Journaling to one day courses in the craft of Cyanotype printing or Chinese Painting. Courses are suitable for all ages and abilities.

Lucy Byrne Managing Director at dot-art said:
"We believe that getting creative can enrich everyone's life and we love working with partners like The Reader to make it easy and accessible for people to try out a new skill or brush up on a neglected one. Either way it's great for your mental health; it's not about the finished work, but enjoying the process and being in the moment!"
Jane Davis, Founder and Director of The Reader said: 
"We hope that the programme will help our community as we re-emerge into life again this spring. Our theme, light and darkness, can be interpreted in a number of ways – we want to address the darkness that we've all experienced during the past two years, but we will also be thinking about the restoration we might have felt during this time, too. 


"We'll be thinking about how we have learned to cope with darker times, with experiences of grief and death, as well as the wonderful light we can find in literature and in art, and nature and in sharing. The programme features books and events that shed light on the big questions, or that offer light-heartedness in tough times."
The Reader's programme at Calderstones is supported by a variety of funders and core supporters, including Arts Council England, Esmee Fairbairn Foundation, Garfield Weston Foundation, The National Lottery Community Fund, The National Lottery Heritage Fund players of People's Postcode Lottery and the Steve Morgan Foundation.   
View the full season on The Reader website at www.thereader.org.uk/events
For more information about The Reader, to find a Shared Reading group near you or become a volunteer, visit www.thereader.org.uk.