The Liverpool International Tennis Tournament is Going Green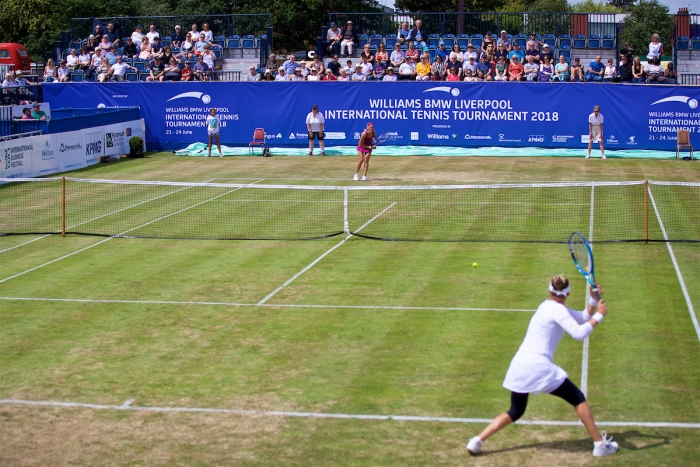 In an aim to become a more sustainable tournament The Liverpool International has been working extensively with the Liverpool University over the past year and a full report has been written by Emily McIver to show how the Liverpool International Tennis Tournament can become greener and reduce its impact from a social, environmental, and economic perspective.
The full report goes in to great detail discussing the environmental impact of the tournament and suggests a long-term plan that organisers Northern Vision can work to. However, the tournament will be making some immediate changes for the 2022 tournament that will demonstrate their commitment to hosting an event that is conscientious about the impact on the environment. While the changes may be small to begin with, the report demonstrates that even small changes can help make a different and tournament organisers Northern Vision have already started planning some big changes for future tournaments. The commitments from the tournament for 2022 are;
Use biodegradable, recyclable food cartons and utensils
Limit single use plastic by using cup take back schemes
Donate edible food waste to food banks
Donate used tennis equipment in good condition to local sports clubs and charities
Utilise local suppliers (provided their sustainability is acceptable) to keep transportation of goods low
Implement waste separation systems (separate glass, plastic, food, metal etc. bins) to encourage recycling
Stop printing tennis programmes and unnecessary paperwork
The tournament will be measuring its carbon footprint at the 2022 event as this will provide a benchmark to check effectiveness of sustainability efforts once the event beings implementing further changes. The organisers will work with suppliers so that the carbon footprint of the event can be greatly reduced and the Liverpool International can lead the way on being a green event.
Tournament Director Anders Borg said;
"It has been a real eye opener working with Emily and the university on this project, there are so many things that we all do on a day-to-day basis that have an impact on the environment. I am excited to bring in changes to how we operate our tournament and to show that if we all come together and commit to change we really can help the environment and hopefully slow down the effects of climate change on our planet."