Plans are being put in place for Liverpool to mark one of the most unforgettable years in history.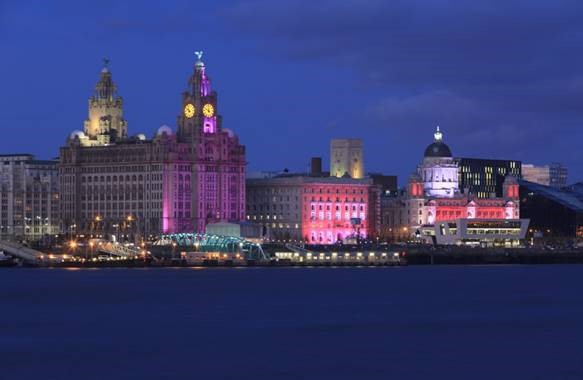 On Tuesday 23 March, the city will stage an emotive event – Liverpool Together – exactly one year on since the start of the first lockdown in England.
Working in partnership with BBC Radio Merseyside, Liverpool City Council's award winning Culture Liverpool team is curating the event which will reflect on the last year – as well as looking to the future – celebrating the resilience and solidarity of the city. 
Streamed and broadcast online, poetry, readings, films and first-person accounts will reflect on those who lost their lives to Covid-19, highlight the challenges faced by every community during the pandemic and shine a light on the incredible spirit people have shown in dealing with this unprecedented adversity. 
Full details of the event, and others taking place across the Liverpool City Region, will be announced in the coming weeks.
Acting Mayor of Liverpool, Councillor Wendy Simon, said:
"This past year has been one of extraordinary loss and change.

"Every single person in the city, and in the world, has been impacted by the pandemic. The 23 March is such a pivotal milestone, we want to host an event which recognises just how hard life has been over the past 12 months, whilst also highlighting some of the incredible things which people from across our city have done.

"It's a moment for us all, to not only come together to reflect, but also to look forward to our next, shared chapter. We can build back better – and fairer – this city is the ultimate comeback kid and I have no doubt that brighter times are ahead."
BBC Radio Merseyside's Managing Editor, Andrew Bowman, said:
"We're proud to be working with Liverpool City Council so that our listeners across Merseyside and beyond will be able to listen to this special programme.

"It's been a year like no other, we've followed the Covid story on the radio but also had the most inspirational stories about how our communities have pulled together to help people through this awful time. Liverpool Together is a chance for the whole city to remember and to look forward."