New York Beatles-buskers Blac Rabbit to perform special gig at The Beatles Story
From busking on the platforms of New York City's subway to appearing on the Ellen DeGeneres Show, viral internet sensations Blac Rabbit bring the sound of the Beatles back home to Liverpool on Monday 3rd December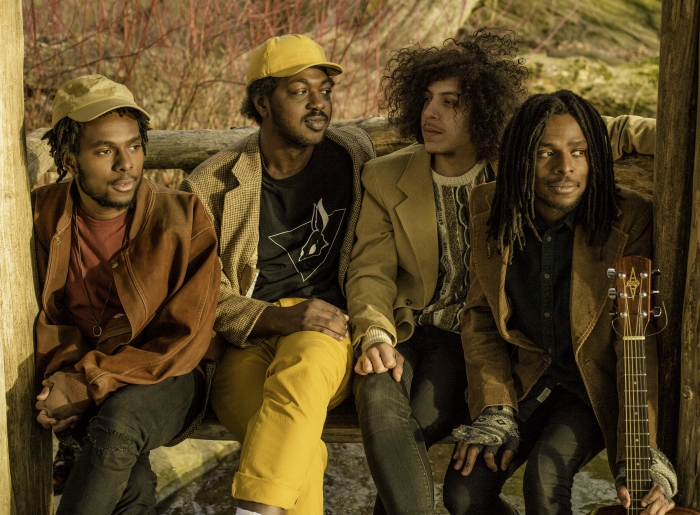 Blac Rabbit broke the internet in 2018 when a video showing them busking Beatles songs in the subways of New York City was watched by millions of people around the globe.
The band's cover versions gathered critical acclaim from fans due to their unbelievably tight harmonies which sound just like the original Fab Four, and it wasn't long until Amiri and Rahiem Taylor, the band's frontmen and 23-year-old twin brothers, were invited onto the Ellen DeGeneres Show to talk about their musical journey.
The twins told Ellen: "The Beatles have always been a big part of our lives. We started learning the songs when our grandparents bought us this Beatles rock band video game for Christmas. We mastered the songs on the game and decided to learn how to play the instruments."
Blac Rabbit began performing on the NYC subways just 18 months ago and have gained a digital following of thousands as the public responded to their incredible Beatles covers.
They told Ellen: "It's interesting because when we play, people are expecting like Bob Marley or Stevie Wonder or something. It's cool to break people's expectations and to see their faces.
"A lot of people walk from around the corner and they just hear the music and when they see us they're like, woah…. really?"
Swapping Union Square for The Beatles Story at the Royal Albert Dock, Blac Rabbit are taking time off from performing their own material during their UK tour, to stage an exclusive Beatles set for fans in Liverpool.
Tickets are extremely limited for this intimate performance which will take place in the attraction's replica Cavern Club area, a scale model of the original club that was graced by the Fab Four.
What venue could provide a more fitting stage for these incredibly talented, Beatles-mad guys than the world's largest permanent attraction dedicated to the Fab Four? The Beatles Story takes fans on an immersive journey through the lives, times and music of the Beatles, and details how four young lads from Liverpool were propelled to the dizzy heights of fame and fortune from their humble childhood beginnings.
Tickets for the gig are limited and will go on sale from 9am on Monday 12th November, available to purchase only at beatlesstory.com.