National Museums Liverpool to reopen Lady Lever Art Gallery, Sudley House and Seized!
Last remaining closed venues and galleries to open on Wednesday 30 September. New exhibitions German Revolution Expressionist Prints and Home and Away are also set to debut. Archive Centre will also reopen on an appointment-only basis.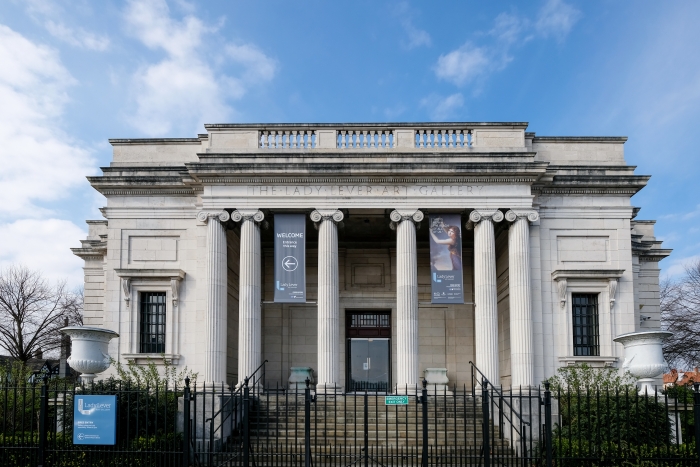 National Museums Liverpool (NML) will reopen the Lady Lever Art Gallery, Sudley House and Seized! – The Border & Customs uncovered on 30 September, meaning all of its venues will be open to the public for the first time since lockdown began.
The Lady Lever's official opening will be followed on 2 October with German Revolution Expressionist Prints – a powerful exhibition portraying a chaotic post-First World War Germany featuring works from some of the twentieth century's most renowned artists including Picasso, Kollwitz, Munch, Schiele and Beckmann.
Sudley House will also feature the new exhibition Home and Away, opening with the venue on 30 September featuring oil paintings of both foreign and local views. The foreign views all come from George Holt's collection, housed at Sudley and inspired by his family's interest in travel. There will also be a range of views of Liverpool and the local area in the 19th century, while the Holts lived at Sudley. The 'home' views largely come from the Walker Art Gallery's collection. The display will include two works by John Atkinson Grimshaw as well as Jean Leon Gerome, Thomas Creswick, Frederick Goodall, Charles Trevor Prescott and Eduardo de Martino.
Both venues will be open from Wednesday – Sunday, 10am – 5pm (closed Mondays and Tuesdays).
The Seized! gallery in the Merseyside Maritime Museum will also reopen on 30 September. The gallery tells the intriguing story of smuggling and contraband and is a partnership between NML, the UK Border Force and HM Revenue and Customs. The gallery holds one of the most important collections of its type anywhere in the world and looks at the ingenious and often dangerous world of smuggling, prohibited goods and concealment. Also opening will be the Archives Centre at the Maritime Museum, which houses an extensive collection of maritime and slavery books and documents spanning three centuries. (Access by appointment only)
In line with being COVID-secure, NML has implemented changes to offer a safe and enjoyable visit for all, including pre-booked timed entry, mandatory face coverings for visitors, enhanced cleaning protocols and social distancing measures. These measures are in operation across all NML venues for the safety, comfort and reassurance of visitors and staff.
Visits to all venues will remain free, but timed entry slots must be pre-booked ahead of visiting via www.liverpoolmuseums.org.uk
· NML members are able to pre-book tickets from Monday 21 September
· Tickets will be available for everyone to book from Friday 25 September
· Combined tickets for the International Slavery Museum and Merseyside Maritime Museum will be valid at Seized! but the Archives Centre at the Maritime Museum is by appointment only.
Laura Pye, Director of National Museums Liverpool said:
"Having all our venues open again will be a really special moment for us and our visitors and one that our staff have been working tirelessly towards since lockdown began. Our visitors are the beating heart of our venues and it's been difficult seeing our galleries and museums empty.

"The Lady Lever has a Wedgwood jasperware collection and Pre-Raphaelite paintings that are internationally-renowned and Sudley House, one of the few Victorian period homes that still retains many of its original features, also houses an outstanding art collection including paintings by Turner, Romney and Gainsborough. To have these important venues open again so visitors can access their superb collections for free will be a massive boost for everyone and having Seized! and our incredible archives back on offer too is the icing on the cake."
For further information, please see the FAQs available at on the NML website.