National Lottery Heritage Fund grant will help tell the undiscovered stories of Calderstones 
The Reader has received funding from The National Lottery Heritage Fund for 'Making Meaning at Calderstones' – a two-year project that will help uncover and tell the stories of Calderstones as a significant place of meaning-making.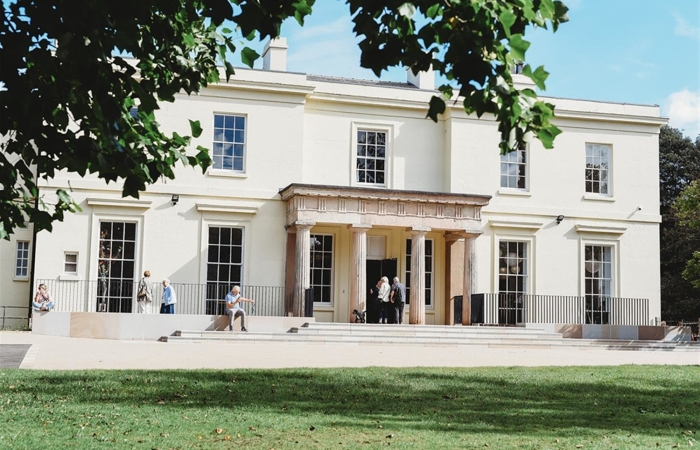 Thanks to National Lottery players, The Reader has been awarded £243K to support the community led project, which responds to the growing need for lively, meaningful and inclusive public spaces.
Calderstones has a rich heritage; from the park's botanical history to the 5,000 year-old Calder Stones which give the local area its name, and the Grade II listed Mansion House which underwent a £5M refurbishment in 2018-19.
The Reader aims to work collaboratively across communities to deepen understanding of the site's heritage and produce resources that will inspire future communities to do the same.
'Making Meaning at Calderstones' will create new and interesting ways for more people to experience heritage at Calderstones, providing a vital means of wellbeing support and reducing social isolation.
The public-facing elements of the project include:
Around the World in Plants and Trees – a community-led exploration of the international botanical and natural history of the park.
Diverse Connections to Calderstones – unearthing the site's challenging connections to the transatlantic slave trade and how this relates to Liverpool's wider maritime history and its connections to the transatlantic slave trade.
Making Meaning at The Garden Theatre – capturing the many precious memories of the theatre before they are lost.
Literature in Heritage – exploring the history of reading and of coming together to share stories.
Heritage Storybarn Presents – a stomp through the past Storybarn-style for children and families.
Opportunities for skills development, volunteering, work experience and employment for those who need it most.
Commenting on the award, Jane Davis, The Reader's Founder and Chief Executive, said:
"During a period of great uncertainty, The Reader is delighted to receive this support from The National Lottery Heritage Fund.

"Heritage is a process of finding connection, belonging and meaning through stories of people and place. For The Reader, this also involves discovering stories from literature and people's reading lives through time – which are an invaluable resource to help us understand ourselves, each other and our past better.

"By sharing the unique stories of Calderstones' past, we'll capture imaginations, ignite curiosities and encourage communities to create new stories for the future – ensuring heritage lives and breathes in all our lives."
For details of The Reader's activities at Calderstones and how to get involved, visit www.thereader.org.uk