Mersey Ferries 2018 Cruises
Enjoy a night out with a difference! Mersey Ferries have announced their flurry of Dazzle-ing events for 2018!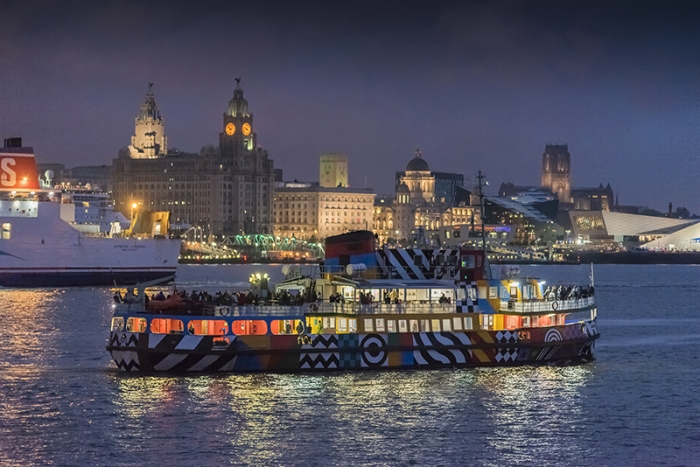 Have you heard about the exciting events from our friends at Mersey Ferries?
There's a cruise for everyone! From Who Dunnit Mystery Cruises, to the Making of Motown – there's fun on the Mersey all through Liverpool 2018!!!
An evening to remember on board the famous Mersey Ferry, singing and dancing with friends and family – what more could you ask for? With a variety of talented local artists performing throughout the summer aboard the Mersey Ferry, a fully licensed bar and stunning views of the Liverpool and Wirral waterfronts, it's bound to be a great night!
For booking and more information – go to the Mersey Ferries Website.
Can you solve the case? Follow the clues, interrogate suspects and discover who the culprit is aboard the Mersey Ferry. Get your tickets here.
Beatles Cruises – various dates from April – August
Music lovers and Beatles fans alike will get a major kick out of our Beatles Tribute Cruises. Sing along to your favourite Beatles hits whilst taking in the spectacular views of Liverpool's famous waterfront. Tickets available here.
First up – The Making of Motown; a musical tribute that takes you back in time, recreating the style, music and energy of Motown.
Come and get lost in the magic of music as we take you on an unbelievable journey, bringing back some of the greatest Soul music legends of all time. This two hour event is a medley of all-time back to back classics!
This is just the first of Mersey Ferries' fabulous Themed Cruises. Why not Take A Chance and see what other themed evenings they have planned here.
There's still much more to come from Mersey Ferries this year, so follow the conversation on Twitter and Facebook for the latest information!