Melodic Distraction Radio Release Winter/Spring Music Guide 2020 
Still struggling to get your head around Liverpool? Can't tell your Kirkby from your Kirkdale? Or maybe you're just making a flying visit & need some quick local guidance. Familiarising yourself with a new city takes time - something the crew at Melodic Distraction Radio recognise.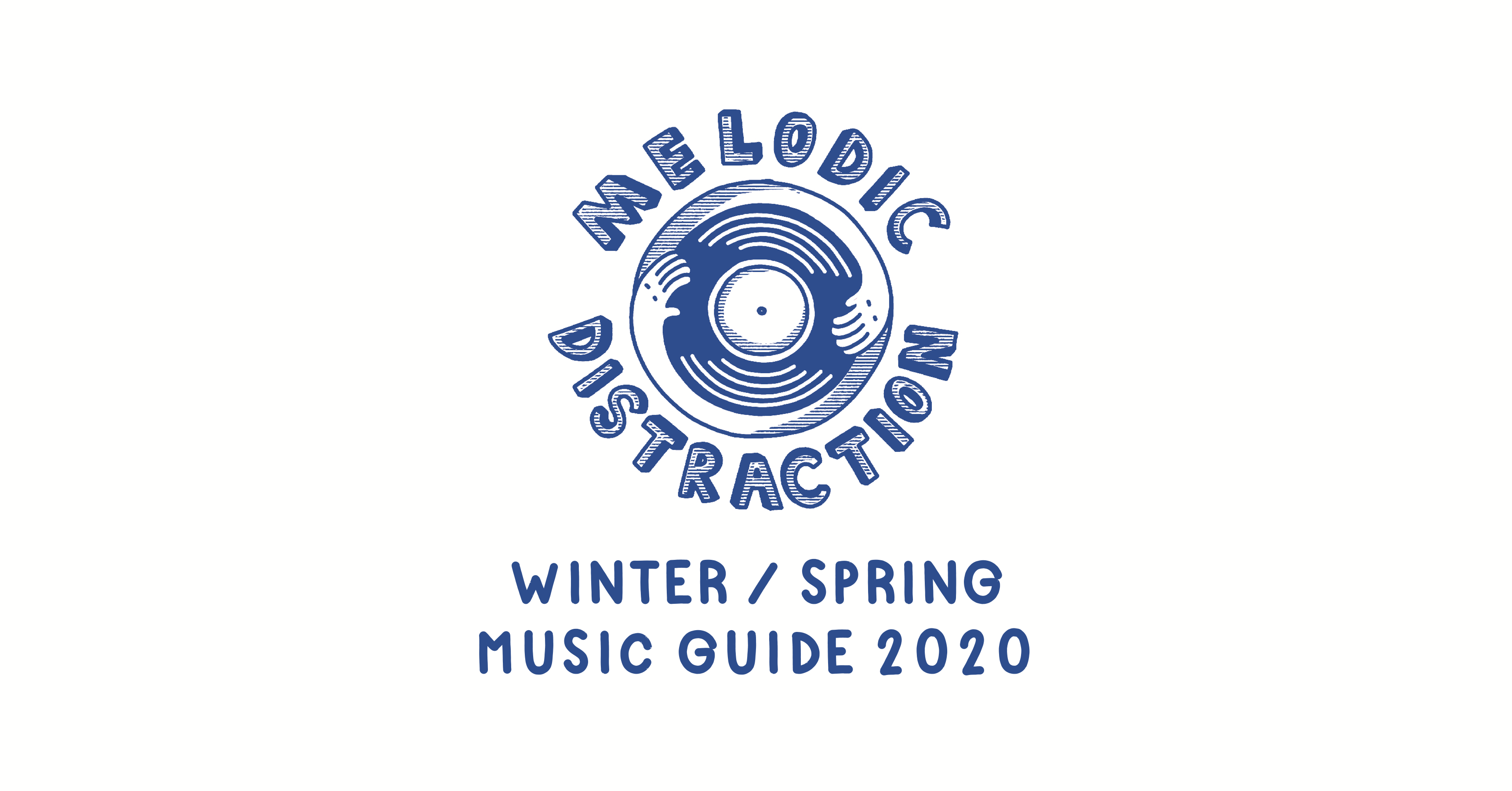 Melodic Distraction's first guide provided the perfect bite sized introduction to Liverpool's independent music and cultural scene. This time they're back, with a bigger, broader and better guide that offers the most comprehensive overview of spots to dance, drink and enjoy yourself at. 
Created by local artist Neil Keating, the dazzling new poster design expands on Melodic Distraction's previous guide by incorporating more of their favourite haunts along with some of Liverpool's most iconic landmarks, all beautifully collated into a picturesque cityscape. 
From clubs such as Smithdown Social Club and North Shore Troubadour, to watering holes like Fredrik's Bar and The Handyman, the guide serves as the perfect companion to help you immerse yourself in our city. Whether you're after a boogie or a bevvy, Melodic Distraction's Winter/Spring Guide has you covered. 
As if the A1 visual guide wasn't enough, it's also jam packed with Melodic Distraction's insider shouts for the biggest and best events to attend in Liverpool's cultural calendar. They've also stuck their highlights of Melodic Distraction Radio shows taking place from January to April 2020 in there too!  
————————————
MELODIC DISTRACTION'S GOLDEN KEY TO THE CITY COMPETITION 
To celebrate the roll out of the new guide, Melodic Distraction are teaming up with some of the city's leading independents to launch Melodic Distraction's 'Golden Key To The City' treasure hunt. The competition starts on Tuesday 21st January 2020 at 9am. 
This interactive competition encourages you to get out and about into our city, get to know Liverpool's independent scene and will land one lucky winner over £2000 worth of prizes.
Hidden behind the bar or counter at a selection of our city's incredible independent spaces are cards with individual letters of the alphabet. When put together, these letters will form an anagram of a well-known landmark in Liverpool.

With 9 letters to collect, all you have to do is pop into the independent venues listed on the new Melodic Distraction guide, ask for a Melodic Distraction 'Golden Key To The City' letter and solve the anagram to discover the name of a well-known Liverpool location. 
Don't be shy. Whilst you collect your letters, grab a drink, have a bite to eat and enjoy the welcoming hospitality Liverpool has to offer – and in the process support the city's independent scene. Once you've collected enough letters (more than half) to figure out the anagram, head to the Melodic Distraction studio with your letters and see if you've won. Be quick though, the first one to arrive with the correct anagram solution wins.   
There's a tonne of awesome prizes to be won, including £30 tabs at every bar drawn on the guide and tickets to the best events in Liverpool this spring, all to be won by one person. There are also runner up prizes for those who come in the top 10. 
For more information on how you can enter, pick up a copy of Melodic Distraction's Winter/Spring guide or head over to www.melodicdistraction.com.  
Full Prize List & Competition Terms 
Melodic Distraction Golden Key To The City Partners:
| | |
| --- | --- |
| 24 Kitchen Street | Love Lane Brewery |
| 81 Renshaw Street Record Emporium | M&S Bank Arena |
| Africa Oyé | Mellowtone Records |
| ATHE | Mellowtone Records |
| Best Before | Meraki |
| Blacklodge Brewery | Merchant |
| Bold Street Coffee | North Shore Troubadour |
| Bonsai Hifi | O2 Academy Liverpool |
| Bramley Moore Dock | Phase One |
| Buyers Club | Shipping Forecast |
| Circus | Smithdown Social Club |
| Constellations | Static Bar |
| Dig Vinyl & Dig At The Dock | The Caledonia |
| District & Yard | The Grapes |
| Frederiks | The Handyman |
| Handyman | The Jacaranda & Phase One |
| Invisible Wind Factory | The Liverpool Philharmonic |
| Kazimier Gardens & Stockroom | Threshold Festival |
| Leaf on Bold Street | Wavertree Worldwide |
| LIMF | Williamson Tunnels |
| Liverpool Audio Network | Will Powers Sound System |
| Liverpool Sound Summit | Zanzibar |