Mayor of Liverpool invests £22,535 to transform Liverpool
Beeswax balms for key workers, a Cloth Nappy Project, and a Coffee Container Pod are among seven ambitious new projects that have been given the green light by the Mayor of Liverpool.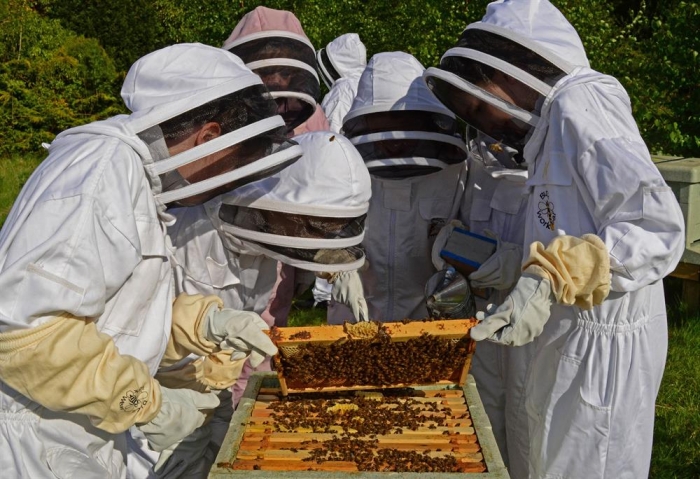 The chosen ideas, which were created for the local community, by the local community, were selected from suggestions put forward to improve Liverpool via the new Crowdfund Liverpool programme.
Leading from the front, the Mayor of Liverpool has pledged support via Crowdfund Liverpool having put forward a dedicated fund to help projects running crowdfunding campaigns get off the ground.
The new projects, crowdfunding now, include:
Pavilion Playground Tea Party: £3,729 from Mayor Anderson will create a child friendly usable and accessible kitchen, a fantastic outdoor garden with multi sensory opportunities and a new soft playground surface
Restoring Pathways in Croxteth Park: £5,268 from Mayor Anderson will restore pathways prone to flooding Croxteth Park and make them more accessible
Liverpool Cloth Nappy Library: £2708 from Mayor Anderson to help provide affordable and environmentally friendly birth to potty nappy kits and volunteer expenses
Miss Furlong and The Art of Living: £1,108 from Mayor Anderson to create a newly written radio play about the life and times of Liverpool's own life model – Miss June Furlong, which will help to unify people who feel isolated and disconnected during this difficult time
Bee Workers to Key Workers: £2,172 from Mayor Anderson will provide the city's key workers with beeswax balms and train 50 young people as beekeepers
sPark It Liverpool: £3,318 from Mayor Anderson for Transition Liverpool to facilitate the reimagining of Liverpool's streets in light of social distancing requirements. A pop-up transformation of parking spaces will include art, music and culture.
'Lift the Lid on It' – The Coffee Pod: £4,232 from Mayor Anderson will renovate an existing container for coffee outlet, buy and install equipment, mentor, train and employ people affected by domestic abuse
These crowdfunding campaigns are part of a joint initiative between the Mayor of Liverpool and Spacehive, the UK's leading civic crowdfunding platform which gives local people in Liverpool the chance to pitch creative, community-led projects and secure funding of up to £10000 from the Mayoral Inclusive Growth Fund.
Mayor of Liverpool, Joe Anderson, said:
"We're incredibly proud to support a wave of exciting community-led projects that are set to transform our local area.

Crowdfund Liverpool represents an opportunity for us to do things differently. We want local people to have a much stronger voice in shaping their local area and to have the chance to be part of the change they want to see.

"I'm calling on people and businesses from Liverpool to join us in helping bring these projects to life. You don't need to be a planning expert –  anyone who lives in Liverpool can get involved in shaping Liverpool's future by pledging, no matter how big or small, towards campaigns and providing the skills and resources to help the projects flourish".
Chris Gourlay, Founder and CEO of Spacehive, said:
"Spacehive is delighted to be working in partnership with the Mayor of Liverpool on this exciting initiative which has already inspired hundreds of people and groups from Liverpool to engage in transforming local places.

"Our shared mission is to empower as many people as possible to shape their local area. We believe that if we can achieve that, people will feel a stronger sense of local belonging, and that the places we create together will better serve the needs and aspirations of local people."
Christine Beyga from the Croxteth Park Volunteer Group said:
"We are absolutely thrilled to have received support from Mayor Anderson. This support has pushed our current total more than halfway to our target – a great boost! The Mayor's pledge will raise our profile and hopefully attract more backers to our project, which will benefit so many people who use the park on a regular basis.

"We are very excited to be part of the very first round of Crowdfund Liverpool – a fantastic initiative that really supports groups like ours that don't have access to funding through other means."."
Paul Riley of Transition Liverpool expressed thanks for their backers so far, including the Mayor:
"We're delighted to have won the support of the Mayoral Inclusive Growth Fund through Crowdfund Liverpool. We'd like to thank Mayor Anderson and his team for continuing to support creative projects, even through the hard times we've been having in recent years; it is a testament to the value this city puts on culture and creativity."
Crowdfund Liverpool forms part of a new approach to civic planning by Liverpool City Council which sees crowdfunding as a key channel to involve communities in regeneration. The programme is funded by the Mayor of Liverpool.
The next call for project ideas will be on 9 September, with Mayor Anderson pledging £50,000 to the programme.
To help the projects hit their funding target visit Crowdfund Liverpool's Spacehive page to make a pledge.