Lookout St Helens: town centre's tallest building to host unique one-off performances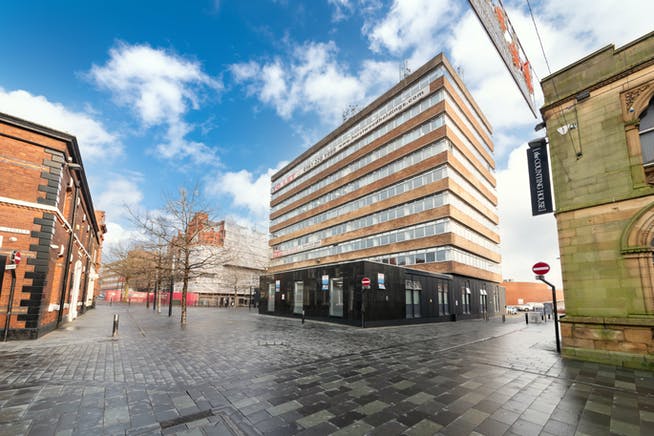 This May, a very special performance will be coming to St Helens' tallest office building, when artists Andy Field and Beckie Darlington return to St Helens with their project, Lookout.
With events held throughout Friday 20th and Saturday 21st May on the 8th floor of Century House, Lookout is a 30-minute performance that could change the way audiences look at their hometown forever.
Told one-to-one, as a conversation between a child performer and an adult as they look down at the town below, Lookout is packed full of big ideas.
Andy and Beckie are working with children from Broad Oak Community Primary School – one of 3 schools involved in the LCR Culture and Creativity award-winning Book of St Helens project. 16 performers will be selected to develop and lead the one-to-one performances. 
This unique experimental piece, which is being produced by Heart of Glass and supported by Arts Council England, was first performed in Glasgow seven years ago. Since then Lookout has been seen in 22 locations across the world and is returning to the UK at just five selected locations, including St Helens.
All the performances are staged overlooking the town and will be created with children whose lives have been affected by the pandemic. Being involved in the production will provide them with a chance to look forward, and see how the small everyday changes they make, can make their hometown a better place to live for everyone.
Kate Houlton, Heart of Glass' Children and Young People's Producer comments,
"Following on from the success of The Book of St Helens we are delighted to welcome Andy and Beckie back to continue their work with primary school children from our town. They'll be working with 16 young people to plan and write the performances, and with their help shape a future through their own eyes."
 Andy Field and Beckie Darlington added,
"We're so happy to be able to continue our relationship with Heart of Glass and the young people of St Helens. Lookout is a very special project for us, and it means a lot to bring it to St Helens as the next chapter in our ongoing work and enable the town's young people to think in radical and hopeful ways about the past, present and future."
Tickets for performances are available to book now via heartofglass.org.uk/Lookout, and are FREE (donations welcome).
20 and 21 May, various times, FREE (donations welcome), Century House, Hardshaw St, St Helens WA10 1QU.