LOOK Photo Biennial 2022: Climate The North West photography festival returns after three year hiatus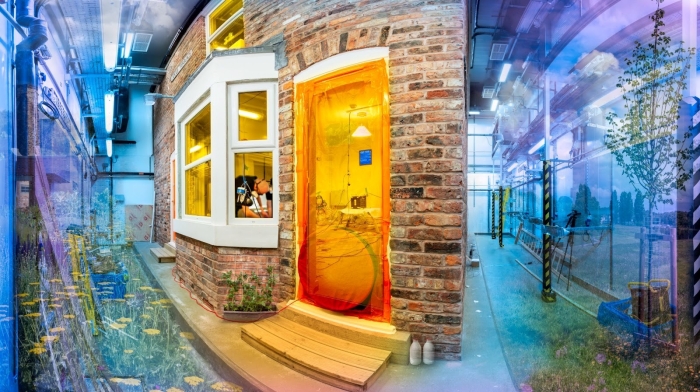 LOOK Photo Biennial returns in 2022 for the first time since 2019. The biannual photography festival takes place in venues across Liverpool and the North West and runs in opposing years to the Liverpool Biennial.
Since 2017, LOOK has been delivered by Open Eye Gallery, Liverpool. Taking place in sites across the North West, LOOK's programme operates as a cultural exchange both locally and internationally. The Biennial acts as a stage for sharing ideas in dispersed venues and locations across the North West.
The LOOK Photo Biennial 2022 theme is 'Climate', building on from Open Eye Gallery's ten week long exploratory LOOK Climate Lab which took place between January and March 2022. For the lab, Open Eye Gallery invited researchers, artists, academics and visionaries to take over the gallery and use it as a lab space, showing work in progress, inviting the public to engage via workshops and talk through ideas to tackle climate change. LOOK Photo Biennial 2022: Climate is formed from partnership projects and ideas that began as micro commissions, community projects and research ideas during these LOOK Climate Labs. It aims to explore the agency of people within a sometimes overwhelming climate emergency, maximising the accessibility of photography to transcend languages, borders and cultures.
The LOOK Climate Lab has been preserved as a virtual reality exhibition which can be viewed online here.
LOOK 22 will take place across various sites including: RHS Gardens Bridgewater (Manchester), New Adelphi Gallery (University of Salford) and World of Glass (St Helens). LOOK will also exist in public spaces across the North West, such as charity shops across Chester and green spaces across the Liverpool City Region, highlighting climate prescient topics like textile recycling and environmental protection.
Exhibited in these spaces will be the project Are You Living Comfortably?, Steve McCoy and Stephanie Wynne's ongoing collaborative photography project with University Salford Art Collection and Energy House. These images, data, and interactive elements offer suggestions and guidance on how we can make small, everyday changes to make our houses more energy efficient. Another project for which the Climate Lab was a testing ground was the collaboration between the artist Andrew Broadey, photographer Kevin Crooks and a group of Carmel College students. LOOK will see their visual research using archival imagery from the industrial North West speculate how images can guide us to navigate the ecological crisis.
Each biennial, LOOK also partners with local and international artists to explore variations on a theme. This year, LOOK will exhibit the project On The Ground: The Story of Trans-Nzoia Through The Trees, the work of a two month residency in the Kitale forest, Kenya, by photographer Frederick Dharshie Wissah. The photographs depict food and water insecurity alongside the local communities aiding in preservation and conservation.
The full list of LOOK Photo Biennial 2022: Climate artists and partners will be released in June. In the run up, Open Eye Gallery has launched an Open Call for photography focusing on themes of climate change and environmental issues to be exhibited in the festival.
Mariama Attah, Open Eye Gallery Curator says:
"LOOK Climate Photo Biennial 2022 focuses on themes of climate change and environmental issues. Within this we are exploring how we use photography and visual culture as a way of understanding the past, present and future impacts of the climate crisis on communities, audiences and people around the globe.  The featured projects shape solutions, share ideas, and document innovations, from the local to the global, and from the individual to the collective.

We hope the Biennial prompts questions and reflections and encourages visitors to make links between the everyday and the overview, to understand the ways they may personally be affected but most importantly to consider ways in which we can positively engage and advocate for change."
Image: Are You Living Comfortably? McCoy Wynne, 2021. Commissioned for Energy House by Open Eye Gallery and University of Salford Art Collection