Liverpool's 2021 Year of Writing Celebration Event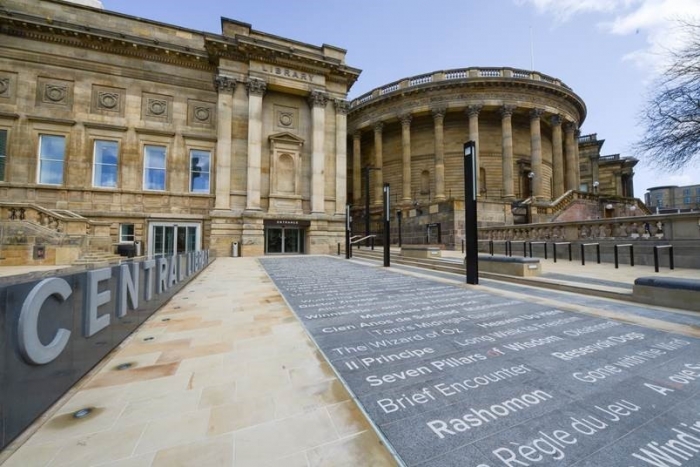 Liverpool's 2021 Year of Writing Celebration Event and Handover to the 2022 Year of Spoken Word with Lord Mayor Mary Rasmussen.
Central Library, 12 noon to 4pm, Saturday 26th February 2022
Liverpool's 2021 Year of Writing has been a celebration of writing in all its forms designed to discover new voices and publish new writing through a partnership of arts and cultural organizations, writers, artists, educators and businesses as part of an inclusive drive to improve literacy in the city.
Join us to celebrate creativity and look forward to the Year of Spoken Word and many new creative opportunities.
Special Guest Appearance by acclaimed writer, Yvonne Battle Felton
Writing activities and workshops
Poetry workshops and games
Community Choir performances
Writers' advice sessions
1:1 Literary Agent appointments
Live local author readings
The premier of the 'It's My Life Young' person Writing Commissions
Open Mic
FREE resources and giveaways
We have a number of FREE 1:1 appointments with a literary agent to offer advice on writing and publishing. If you would like to book a slot please let me know – Project coordinator, John Maguire, [email protected]@gmail.com
"The Year of writing has involved communities across the Liverpool City Region, inspiring them to get creative. It has worked with our many talented writers, offered commissions to new and up and coming writers, and provided a platform for expression and engagement, supporting wellbeing and combating isolation. Most of all it has been great fun, and we are proud that we have been able to play our part in supporting Liverpool's drive to improve literacy across the city. We're looking forward to seeing what The Year of Spoken word will bring the city'
Mike Morris, Chair of the Year of Writing and Co-Director of Writing on the Wall.
"The Liverpool Literacy Cycle was set up to support skills development in the city. I am delighted to report it has delivered creative engagement and opportunities across the city region and beyond given the reach of a growing online and social media presence. In 202o the Year of Reading was celebrated, this year the focus has been the Year of Writing and 2022 will be Liverpool Year of Spoken Word and performance. If you wish to engage with any of the forthcoming events or projects, check out the website and follow us on social media #LiverpoolSpeaks."
Councillor Barbara Murray, Labour Councillor for Yew Tree Ward, Chair of Education and Skills Select Committee
'This has been a year bursting with creativity. It has been a delight to see so many activities and opportunities for people to express themselves. The community and camaraderie between creatives has been inspiring and shown what can be achieved collectively. I am excited to see the work written throughout the year be performed and the new projects that will take place during the 2022 Year of Spoken Word, #LiverpoolSpeaks.'

John Maguire, Project Coordinator, #LiverpoolWrites, Creative Director of ArtsGroupie CIC.
Full event details can be found on our events calendar here.