Liverpool Philharmonic Youth Session Orchestra-Launching January 2022 
Are you an aspiring jazz or pop musician aged 13 – 21?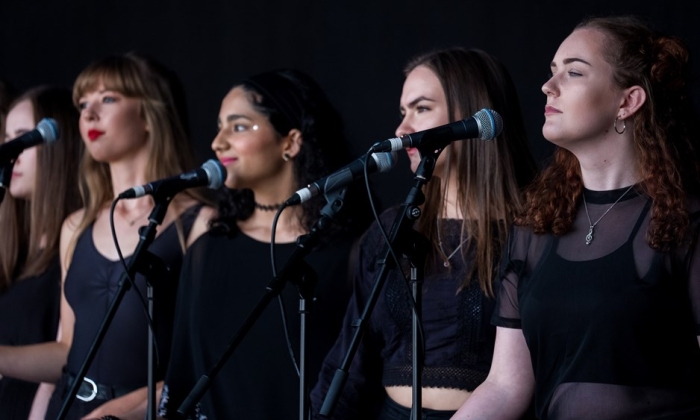 Join the new Liverpool Philharmonic Youth Session Orchestra, launching in January.  
We are looking for committed jazz and pop musicians aged 13 – 21 who are passionate about playing a range of styles and great music to join the brand new Liverpool Philharmonic Youth Session Orchestra.    
In 2022, Youth Session Orchestra will perform twice at Liverpool Philharmonic Hall. You'll join LIMF Academy Artists to showcase a wide range of original music and covers, orchestrated in collaboration with top industry professionals. Then in Summer 2022, you'll collaborate with the pioneering London based jazz organisation  Tomorrow's Warriors culminating in a performance in some of the best classic and contemporary jazz. 
Who can apply? 
We are recruiting for the following musicians, aged 13-21:  
Vocals   
Rhythm Section: Guitar, Bass Guitar, Drums, Keys, Percussion   
String Section: Violin, Viola, Cello, Double Bass  
Horn Section: Trumpets, Alto Sax, Tenor Sax, Baritone Sax, Trombone, Bass Trombone  
Applications for other instruments are also encouraged.  
The deadline to apply is 9am, Wednesday 29 December. Try-outs will take place on Tuesday 11 January 2022 from 5.30pm in central Liverpool. Rehearsals will take place on Tuesdays, 7 – 9pm in central Liverpool on the lead up to concerts.   
To apply and find out more, please visit the website: https://www.liverpoolphil.com/take-part/youth-ensembles/liverpool-philharmonic-youth-company/liverpool-philharmonic-youth-session-orchestra/