Liverpool ONE champions youngsters' wellbeing for Children's Mental Health Week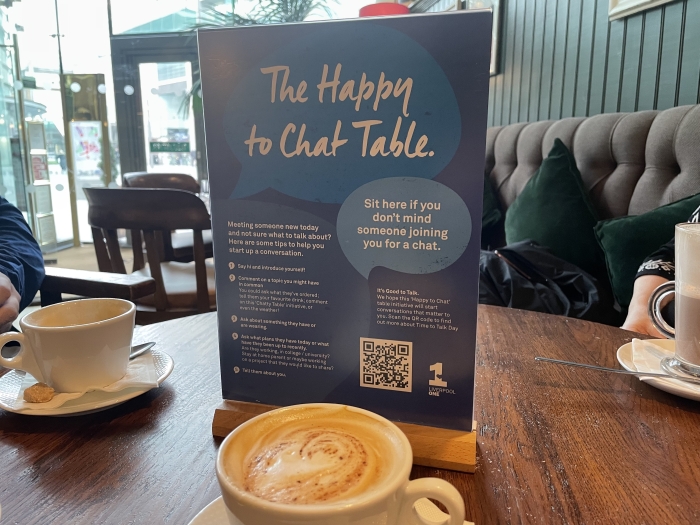 Comic workshops, 'worry jars' and 'compliment stones' are among the activities being planned by the Liverpool ONE Foundation to mark Children's Mental Health Week (7th-13th February).
Run in conjunction with charities Conquer Life, Comics Youth, WEB Merseyside and AP Coaching, the programme of activities will aim to raise awareness of children's mental health and wellbeing, signposting families to the support they need.
The charities will be joined by Young Person's Advisory Service (YPAS), one of Liverpool CAMHS partners – a network of local mental health services promoting the mental health and wellbeing of all children, young people and their families/carers.
Among the events taking place is a session designed to encourage young people to be kinder to themselves by making 'compliment stones'. Led by WEB Merseyside – which supports people with complex needs who may be isolated, victimised or discriminated against – it will aim to improve self-esteem by asking attendees to give compliments to themselves.
Multi-national, award-winning Comics Youth CIC, which provides creative workshops to disadvantaged young people, will hold a comic/zine event based around the question, 'what would make you feel happier right now?'
The session will focus on self-care and help those taking part to reflect on their own emotions and the things that lift their mood.
Children will also have the chance to create their own 'worry jars' as part of a workshop with Conquer Life. The activity will give youngsters the opportunity to express their anxiety and build resilience.
Set up in 2009, the Liverpool ONE Foundation invests in community projects that promote positive mental health among the city's young people and, since its launch, has donated more than £2.5m, £280,000 of which was given out during 2021.
Donna Howitt, Place Strategy Director at Liverpool ONE, said:
"We've all experienced huge shifts in our everyday lives over the last two years as we've moved through the pandemic, and young people's mental health has been significantly impacted.

"Despite restrictions gradually easing, there is still a feeling of uncertainty about the future and the effects of the pandemic are still very much there for many people. It's therefore vital that our young people are given access to the support they need to maintain their mental health and improve their wellbeing.

"The organisations that the Liverpool ONE Foundation works with do incredible work all year round, and this calendar of events will give them a chance to expand their reach and hopefully support more people."
As part of Liverpool ONE's commitment to mental health awareness, 'Happy to Chat' tables will be set up to mark Time to Talk Day on Thursday 3rd February.
The tables, which will be quiet spaces for people to talk with friends, family or someone they have just met, will be placed in nine venues across Liverpool ONE, including: Wagamama, Yard and Coop, Mamasan, The Gym, Smoke and Dough, Sky TV, Browns, Arket Café and Bierkeller.
The venues will keep a table empty throughout the day specifically for this initiative with a 'Happy to Chat' card displayed.
Donna added:
"This is the first time we've set up Happy to Chat tables and we're hoping it helps to encourage people to get talking more about mental health.

"We're thrilled to have so many venues across the estate already signed up, but we'd welcome any additional names to add to the list ahead of Thursday!"
For more information about Children's Mental Health Week at Liverpool ONE, visit the Liverpool ONE website.