Liverpool launches Heritage vision to shape future of historic docks
Liverpool has launched the UK's first heritage-led development plan to help shape a multi-billion pound regeneration programme in its historic docklands.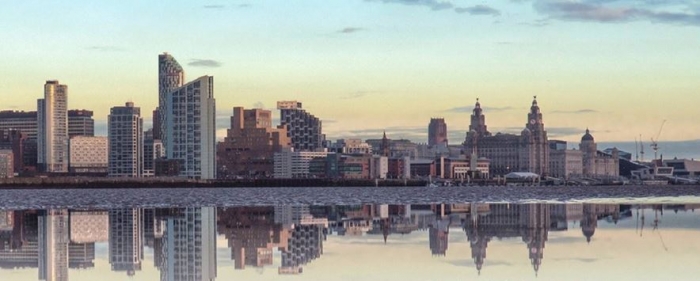 The city's Mayor, Joe Anderson, launched the North Shore Vision document to a virtual audience this morning, which included leading UNESCO representatives, stating Liverpool was rising to the challenge of saving its World Heritage Status.
Addressing a live webinar, which was attended by Dr Isabelle Anatole-Gabriel, Chief of the Europe and North America Unit at the World Heritage Centre, Mayor Anderson said the North Shore Vision would make Liverpool "an international beacon for heritage-led development".
The North Shore Vision is the first development document in the UK to adopt guidelines set out by the United Nations on Sustainable Development and UNESCO's own model for developing Historic Urban Landscapes.
The vision will be used to guide the future growth of 260 acres of largely derelict brownfield land in one of the poorest areas of the UK. This area encompasses Peel L&P's Liverpool Waters and the Ten Streets District, and lies almost exclusively with the city's World Heritage Site and its Buffer Zone.
The vision is supported by a new interactive website – https://www.northshorevision.org/ – curated by urban design company Planit-IE, which explains the history of the area and proposed future schemes in hi-definition detail.
The vision has been put together by a consortium of planning professionals, designers and heritage experts including the city's World Heritage Team and World Heritage Task Force and Steering Group – as well as representatives from Historic England, DCMS, RIBA and University of Liverpool.
The North Shore Vision is to be formally adopted by Liverpool City Council, which commissioned the document as part of a programme of work in response to UNESCO placing the city's World Heritage Status on the at risk register in 2013.
One key stakeholder in the area, Everton Football Club, has already informally used the vision to help shape proposals for its new football stadium at Bramley Moore dock, Liverpool Waters, which will require some of the dock to be infilled.
The North Shore webinar, which was due to be held in Spring before Covid-19 lockdown began, included keynote speakers such as Sir Neil Cossons, former Chair of Historic England.
As well as Dr Anatole-Gabriel, the audience also included representatives from UNESCO as well as their advisory body ICOMOS.
They heard Mayor Anderson reaffirm that Liverpool's World Heritage Status, which was awarded to the city in 2004, is of great importance to the city and that UNESCO's fears over tall buildings in Liverpool Waters have been addressed.
Mayor Anderson, who last week ruled out a zip-wire attraction through another part of the city's World Heritage Site, stated that the scheme was "a world away from its original concept" and added that thanks to almost £1bn of investment in the site it has never been in better shape.
He also applauded the developers Peel L&P for signing up to the North Shore Vision, which he said would "balance the needs of a growing city whilst protecting our World Heritage Status".