Liverpool Central Library to reopen next week
Liverpool Central Library is to reopen next week, with reduced hours and additional measures in place to prevent the spread of coronavirus.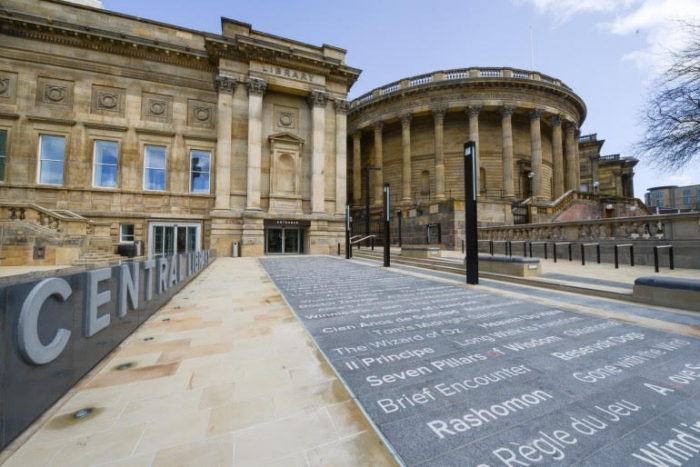 The Government instructed all libraries to shut on 23 March due to the COVID-19 pandemic. From Monday 13 July, Liverpool Central Library and Archive will reopen of a weekday only, from 10am until 3pm.
Strict measures will be in place to enable social distancing and regular cleaning of equipment, including:
The number of public computers will be reduced by two thirds, and study space seating around the building reduced by half to achieve the required social distancing of 2 metres
Public computers must be booked in advance by phone, email, or in person with a time limit of one hour per person. This will allow more people an opportunity to access the PCs and will enable a changeover time of 15 minutes between sessions for staff to wipe down keyboard, mouse and workstation
Archive access will be by appointment only
There will be no events and no meeting room use, and the café will remain closed until further notice
All library visitors will be asked to give their name and contact details so they are recorded to help with the Test and Trace programme
A decision on the reopening of other libraries across Liverpool will be made in the coming weeks, based on their size and location.
The Home Library service and e-books service have been expanded during lockdown, and there has been a doubling in the number of digital downloads, while email enquiries are being answered as normal. Visit the digital library here.
Library staff have supported all of the above during lockdown, either on site or working from home, while some have been redeployed to other or temporary services.
Deputy Mayor and Cabinet member for libraries, Councillor Wendy Simon, said:
"Our libraries are hugely valued and popular, but sadly we had no choice but to close them during the pandemic.

"We have been working closely with staff and trade unions on detailed preparations for reopening, which will minimise the risk of the spread of the infection. This means the library will be open for less hours, so that we can carry out a deep clean before and after opening.

"People will also see a difference when they go into the library, including Perspex screens at counters, less furniture to help with social distancing and two metre signage. There will also be fewer public computers available, and we will need people to book in to use them.

"We hope that everyone understands that ensuring the safety of our staff and the public is of paramount importance.

"More branches will be reopening at some point in the future but we are still working through the detail of that, as we are looking to get a geographical spread across the city and looking carefully at the amount of space inside for social distancing.

"I'd like to thank library users for their patience and understanding, and remember that if you do want to read a book, you can access our e-books and home library services."