Liverpool Biennial confirms new dates for 11th edition
Liverpool Biennial announces new dates for its 11th edition. Postponed due to the COVID-19 outbreak, the edition will run from 20 March – 6 June 2021, with previews held on 18 and 19 March.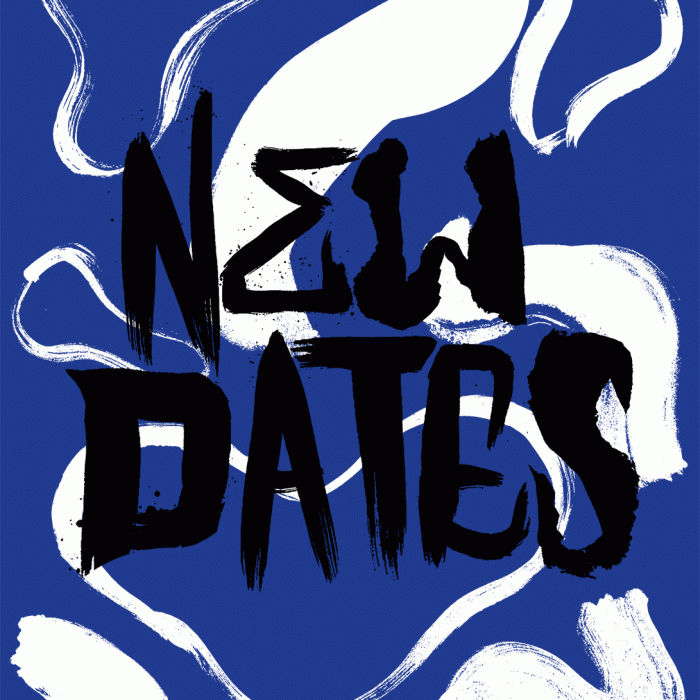 The Stomach and the Port explores notions of the body and ways of connecting with the world. The curatorial framework and artist list remain as announced last year in November 2019. The concepts that the 11th edition explores take on heightened sensitivity in the context of a pandemic and the global Black Lives Matter movement.  Liverpool Biennial embraces the challenge of continuing to develop these ideas in a changed world, acknowledging these profound societal shifts, and artists' responses to this altered reality.
Liverpool Biennial is continuing to monitor advice to ensure that this edition is delivered safely and with due care and attention to the needs of the artists, its staff and partners, as well as its local, national and international audiences.
Fatoş Üstek, Director of Liverpool Biennial, says:
"It is with excitement that we are announcing our new dates, on the day which would have been the opening of the 11th edition of Liverpool Biennial.

"In the course of the past year, we have collectively experienced seismic societal changes. The world has had to adapt to living, working and grieving through a pandemic. Lives and livelihoods have been impacted, in some cases permanently, and a world-wide recession is expected. Most recently in light of the largest racial justice movement of our lifetimes, we have been engaged with the urgent necessity to create equal, diverse and inclusive societies. These collective issues resonate strongly with our edition The Stomach and the Port, curated by Manuela Moscoso.

At Liverpool Biennial, we have paused our public facing programme during the last few months, in order to reflect on and respond to the global transformation that we are going through. We are committed to delivering the 11th edition, in ways that are safe for our artists, partners, supporters and our audiences."
Manuela Moscoso, Curator of the 11th edition of Liverpool Biennial, says:
"Our ways of being in the world and the ways we relate to each other are being dramatically reshaped by the effects of COVID-19. At the same time, the world is marked by the Black Lives Matter movement, a call for social justice, and a demand for anti-racist action. Both occurring simultaneously is far from coincidence. They have their roots in a longstanding economy of extraction: nature, gendered bodies and racialised bodies are seen as commodifiable and disposable.

"The artists and thinkers collaborating on the 11th edition of Liverpool Biennial committedly question the rigid categories defined and perpetuated by colonial capitalism through their practices. I feel incredibly fortunate to work with and learn from them, and to be able to continue to do so into 2021.

Their practices embrace kinship, collectivism and bodily experience. This Biennial edition remains rooted in a commitment to decolonise our thought processes and our experience of the world. I believe this demands a long process of re-calibration of the senses, requires an acceptance of vulnerability and the recognition of our own privileges and prejudices. It must be more than a reflection: it needs to become a practice in all aspects of our life."
The list of participating artists can be found below:
Larry Achiampong (UK/Ghana), Black Obsidian Sound System (B.O.S.S), Erick Beltrán (Mexico), Diego Bianchi (Argentina), Alice Channer (UK), Judy Chicago (USA), Ithell Colquhuon (UK), Christopher Cozier (Trinidad & Tobago), Yael Davids (Jerusalem/Netherlands), Ines Doujak (Austria) & John Barker (UK), Dr. Lakra (Mexico), Jadé Fadojutimi (UK), Jes Fan (Hong Kong/Canada), Lamin Fofana (Sierra Leone/USA), Ebony G. Patterson (Jamaica), Sonia Gomes (Brazil), Ane Graff (Norway), Ayesha Hameed (UK/Canada), Camille Henrot (France), Nicholas Hlobo (South Africa), Laura Huertas Millán (Colombia), Sohrab Hura (India), Invernomuto (Italy) & Jim C. Nedd (Italy), Rashid Johnson (USA), KeKeÇa (Turkey), Jutta Koether (Germany), lastyearzinterestingnegroisdead (UK), Ligia Lewis (USA/Dominican Republic), Linder (UK), Luo Jr‐shin (Taiwan), Jorge Menna Barreto (Brazil), Haroon Mirza (UK), Neo Muyanga (South Africa), Pedro Neves Marques (Portugal), Roland Persson (Sweden), Anu Põder (Estonia), Reto Pulfer(Switzerland/Germany), André Romão (Portugal), Kathleen Ryan (USA), Zineb Sedira (France), Xaviera Simmons (USA), Teresa Solar (Spain), Daniel Steegmann Mangrané (Spain/Brazil), Jenna Sutela (Finland), UBERMORGEN (Austria/USA), Leonardo Impett (UK/Italy) and Joasia Krysa (Poland), Luisa Ungar (Colombia/Austria), Alberta Whittle (Barbados), Zheng Bo (China), David Zink Yi (Peru/Germany).
For further information and biographies, please visit bienni.al/2021.