Liverpool based arts organisation Collective Encounters launch Women in Action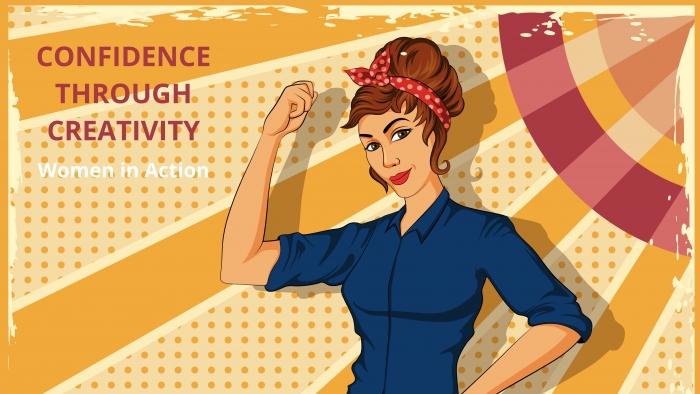 Women in Action is a new project for women living in the Liverpool City Region that will: 
Gather stories of women's activism and community organising taking place now and in the past
Provide free accredited online training in digital creativity 
Use social media to share and celebrate the role women play in their communities 
---
Liverpool based arts organisation Collective Encounters has just launched its latest project, Women in Action which is still able to take place despite social distancing measures being in place. Women in Action will share, celebrate, harness and develop the role women in Merseyside play in supporting and nurturing their communities and also provide free, accredited training opportunities in digital creativity for women in Merseyside who have no previous experience of getting creative online. 
Originally planned as a two-year programme of face-to-face workshops, events and training opportunities Collective Encounters has worked hard over the last two months to find ways for the project to take place online with limited social contact. The project's team has found ways to ensure the project can not only survive but also thrive using both digital and analogue interventions. A key driver in ensuring the programme can still happen has been the way women, and particularly women in areas of deprivation have been disproportionately affected by COVID-19 lockdown and social distancing measures.  
Women in Action Project Manager, Tessa Buddle said: 
"It has been essential to continue delivery of this project and use drama and creativity to develop confidence and reduce isolation of women during these challenging times. This project will not only offer support and develop opportunities to women, it will celebrate who they and are and what they do, and draw strength and inspiration from how local women have responded to the challenges of the past". 
---
Women in Action is keen to hear from women who have been involved in both formal and informal community organising, now and in the past, to share their stories and inspire a new audio work and performance about women's activism. There are also opportunities for older women, with or without internet access, to take part in creative activities online, over the phone or through the post. Anyone with a story to share is encouraged to join the dedicated Facebook group (Women in Action Merseyside) or contact the company directly if you or someone you know might like to take part. 
Alongside the gathering of the stories, Women in Action is running a free accredited training programme in digital creativity called Confidence through Creativity. Now open to applications Confidence through Creativity is for women over 19 who have not been in work, education or training for at least 6 months. It will be delivered via group sessions and individual mentoring. Free tablets can be provided to enable participation, and participants will be able to keep the tablet once they have completed the course. 
 Women in Action is funded by National Lottery Heritage Fund, European Social Fund and Liverpool Charity and Voluntary Services. The project is part of Collective Encounters' Social Distancing programme, launched in March.
For more information visit www.collective-encounters.org.uk or contact Tessa on 07564356809, email [email protected].