Listen to Frankie Goes to Hollywood performed by BBC orchestra!
The 'anthem of Merseyside', Frankie Goes to Hollywood's debut single Relax, as nominated by listeners, has been reimagined into its own unique rendition by an 80-piece orchestra.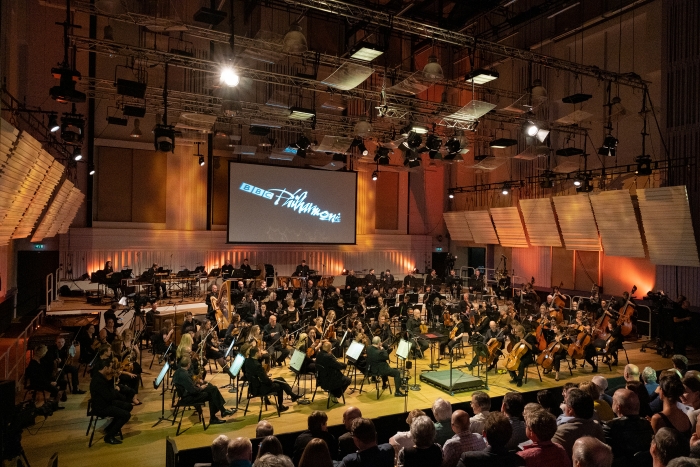 In just two weeks, the BBC Philharmonic has written, adapted and performed Relax, with each musician having recorded their part in their own home to make up the final piece.
Relax was written and recorded by Liverpool-based band Frankie Goes to Hollywood. Topping the charts for five consecutive weeks in 1984, it won the 1985 BRIT Award for Best British Single. It continues to claim the top spot for the best-selling debut single by a group.
BBC Radio Merseyside breakfast presenter Tony Snell, said:
"What a piece! Hearing the iconic classic Relax performed by a world class orchestra is incredible.

"You can't resist dancing and singing along to their creation!"
The song, first played on BBC Radio Merseyside's breakfast show on June 29 will be added to the Great Northern Playlist on BBC Sounds, a collection of songs made up from one tune from each of the North's 10 BBC Local Radio areas.
Simon Webb, director of the BBC Philharmonic, said:
"Reimagining Relax was no easy feat, but the BBC Philharmonic rose up to the challenge and produced a truly incredible piece!"

"The Philharmonic has been playing and broadcasting concerts in the North of England for nearly 100 years and continues to showcase the musical talent of the region."
Listen to the BBC Philharmonic's cover of Relax on Radio Merseyside Sounds now