LIMF Academy launches new music after continuing to support Merseyside Artists during Lockdown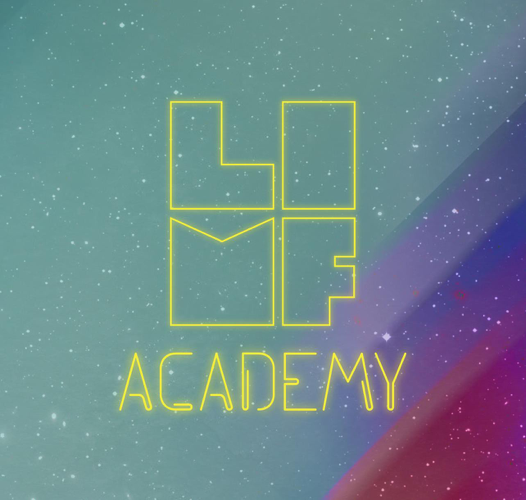 Liverpool International Music Festival's music talent initiative, the LIMF Academy, has been finding new ways to continue supporting local, up and coming artists. Despite the lockdown putting a temporary halt on in-person sessions, the Academy continues to adapt to find new ways to allow its artists to continue to benefit from being part of this year's cohort.
The LIMF Academy is aimed at artists, producers and bands aged between 16-25 from across Merseyside, offering them exclusive industry know-how and opportunities. From the chance to perform at the annual Liverpool International Music Festival (LIMF) to monthly masterclasses and free rehearsal time and career-changing bursaries and mentoring; the academy is a crucial springboard for some of the city's most talented unsigned music talent.
The lockdown period hasn't stopped the Academy from continuing to support new artists and the past few weeks have seen various new releases and opportunities from the academy cohort.
The LIMF Academy has recently concluded Season 1 of the LIMF Academy Lockdown Collab Series which saw past and present Academy members join forces for the first time to create and release a brand new song in just 48 hours! They collaborated virtually using software such as Zoom and Facetime to make, mix and release a track. This project brought together cohort members of every demographic from throughout Merseyside.
The series produced 6 new songs, spanning all genres, that can be heard at: soundcloud.com/the-limf-academy/sets/limf-academy-lockdown-collabo with the musicians joining forces to keep the academy's music alive during lockdown. These songs have gone on to be supported on both regional and national radio.
The Lockdown Collab duets were:
Mary Miller x Michael Aldag
Tee x IamKyami
Deliah x Little Grace
Katy Alex x Tori Cross
Sub Blue x LUCA
LUNA x New Junior
The Academy's Programme Director, Yaw Owusu said:
"It's been critical that during this time we continued to encourage the artists to create, articulate and connect. I'm so proud of the fact that these artists haven't necessary worked together before so in a time of social isolation, they have actually made new bonds and created some incredible music."
Alongside the Lockdown Collab sessions, the LIMF Academy has launched a set of new songs produced by 4 of its artists. The 4 musicians – Tee, Remee Corry, Michael Aldag and New Junior – visited Portugal last year as part of a local government cultural exchange which saw them take part in writing sessions, performances and cultural experiences.
Michael Aldag, 18, who comes from the Wirral and who was one of the artists who went on the exchange said:
"This was such a beneficial experience – to work with these other creatives and just focus on music for a time in such an inspiring space was great. I hope that during this time, the music we made makes people smile".
The music can be downloaded from LIMFAcademy.com and the academy have also released a short video documentary detailing the trip and how inspiration for the music released today was found.
Recent academy graduates have continued to thrive during the lockdown including Michael Aldag, part of this year's cohort at the academy, who has just released a new record about class divisions as reflected in the impact of the coronavirus pandemic after being tipped for the top by Levi's and receiving support from BBC Radio, Spotify and XFM. Meanwhile previous academy artists RVHEEM just performed as part of Radio One's Big Weekend, one of the biggest UK music events of the calendar. In other news other cohort members have secured further career funding from the likes of PRS Foundation and Help Musician's.
The LIMF Academy continues to help promote the work and develop the careers of Merseyside's young artists and bands and will be welcoming the class of 2020-21 in July. To keep up to date with the LIMF Academy follow them on Instagram.