Plans in place for potential LFC Victory Parade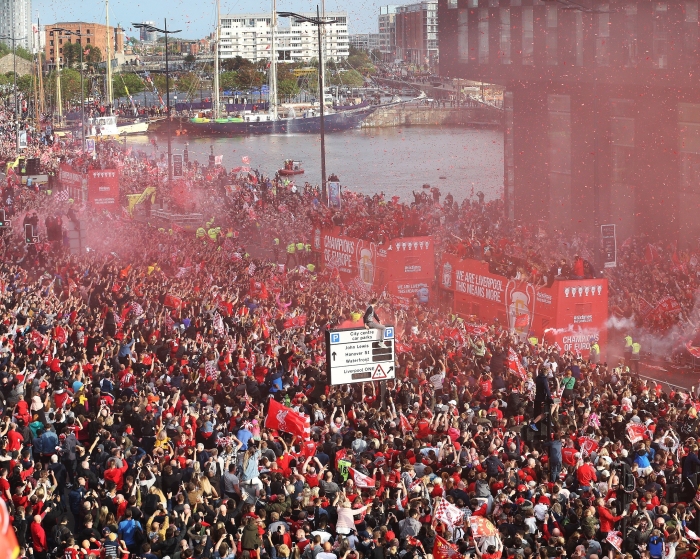 Plans are in place for a victory parade if Liverpool Football Club (LFC) win either the UEFA Champions League Final, the Premier League or both trophies.
As Jurgen Klopp's team triumphed last night against Villareal in the semi-final, the city council has started to look at putting complex plans into action. The major logistical challenges needed to arrange a parade of this scale means the announcement is being made well in advance, so that residents and businesses in the city can prepare.
The team will be invited to hold a victory parade on Sunday 29 May from 4pm.
This date has been chosen by Liverpool Football Club.
The route starts at Allerton Maze and will travel north bound on Queens Drive towards the Fiveways roundabout and Rocket flyover. From there it will journey along:
Queens Drive
Mill Bank
West Derby Road
Islington
Leeds Street
The Strand
Route finishes at Blundell Street
As in 2019, if the parade does go ahead, there will be key advice to fans to line the entire route, plan travel in advance and expect the city to be extremely busy on the Sunday. It is expected there will be significant road closures and traffic diversions in place so people will be advised to avoid bringing vehicles in and out of the city centre on Sunday.
More information and advice will be issued by the city council and partner agencies (LFC, Merseyside Police and Merseytravel) in the run up to the date.