LCR Arts Organisation of the Year announces Ashleigh Nugent as their new Writer in Residence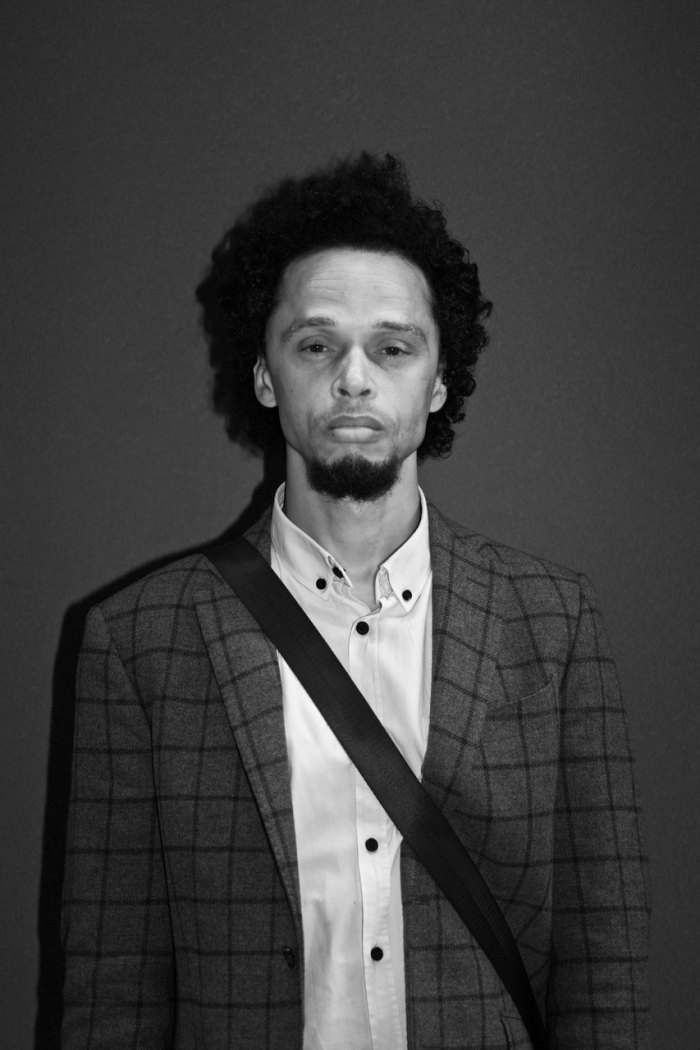 Writing on the Wall is excited to announce that their next Writer on the Bloc is writer and performer Ashleigh Nugent!
With a string of poetry anthologies, academic journals, magazines, blogs and theatre productions to his name, Ash will be joining WoW participants from 4th-24th October this year, providing invaluable writing advice and offering bespoke feedback on your work.
As the Creative Director at RiseUp CiC, Ashleigh's work has been used to empower prisoners through writing, helping them to take control of their own thoughts, feelings and actions. His debut novel 'LOCK'S' won the 2013 Commonword Memoir Competition, with its narrative exploring Ashleigh's own experiences spent in a Jamaican Detention Centre.
'I want you to join me, so you can learn how writing can change your life like it changed my life, how you can use the skills you've already got to get the most out of your writing experience..'
 Ashleigh Nugent – Next Writer on the Bloc
This is a unique opportunity to see where your writing can take you alongside WoW's community of writers lead by an award-winning writer.
Combining social engagement, activism, community and literature since June 2020, The Writer's Bloc: Community & Creativity is a unique online writing centre that champions creativity and supports writers at all stages of their journey.
Our new writer on the bloc Ashleigh Nugent will begin a three-week residency all about poetry and self-discovery from Monday 4th October until Friday 24th October.
Previous writers in residence have included Yvonne Battle-Felton, Anthony Anaxagorou, Cash Carraway, Ailsa Cox, Lowkey, Ytasha L. Womack Winnie M Li, Joelle Taylor, Patrice Lawrence, Kevin Dyer, Bidisha and, more recently, Manon Steffan Ros, Dominic Berry and Toria Garbutt who during their residencies have led free workshops and discussions for local communities to interact with.
Don't miss this opportunity to explore your writing with Ashleigh through FREE workshops and one-to-one mentoring slots, Write Here Write Now writing sessions and a chance to share participant's work publicly. Ash will be live on Monday 4th October to introduce himself to the Writer's Bloc and give us all a taste of what we can expect with an In Conversation event.
The Writer's Bloc will also host a series of Bloc Socials that will act as a place to expand on creative ideas, share experiences and perspectives, bounce around ways of overcoming creative issues, and discuss a piece of work shared by the writer.
Dates for the Writer's Bloc:
Monday 4th October 6pm-7pm– The Writer's Bloc presents: In Conversation with Ashleigh Nugent
Wednesday 6th October, 6pm-7pm– The Writer's Bloc presents Workshop: Express Yourself: Rap Poetry and Your Creative Genius
Friday 8th October, 6pm-7pm – The Writer's Bloc presents: Bloc Social: Managing Your Mindset: Staying Sane in The Writing Game
Tuesday 12th October, 6pm-7pm – The Writer's Bloc presents: Enterprise Hub Connecting the Dots
Wednesday 13th October, 6pm-7pm – The Writer's Bloc presents Workshop: Honest Prose: Writing the Hard Truths
Tuesday 19th October, 6pm-7pm – The Writer's Bloc presents Bloc Social: The Hero's Journey & Approaching New Genres
Wednesday 20th October, 6pm-7pm – The Writer's Bloc presents: Open House with Ashleigh Nugent
Friday 22nd October, 4pm-5pm – The Writer's Bloc presents: Bloc Party with Ashleigh Nugent
 For More information about Ash's residency go to:  https://writingonthewall.org.uk/ashleigh-nugent/