Khanyisile Mbongwa announced as curator for Liverpool Biennial 2023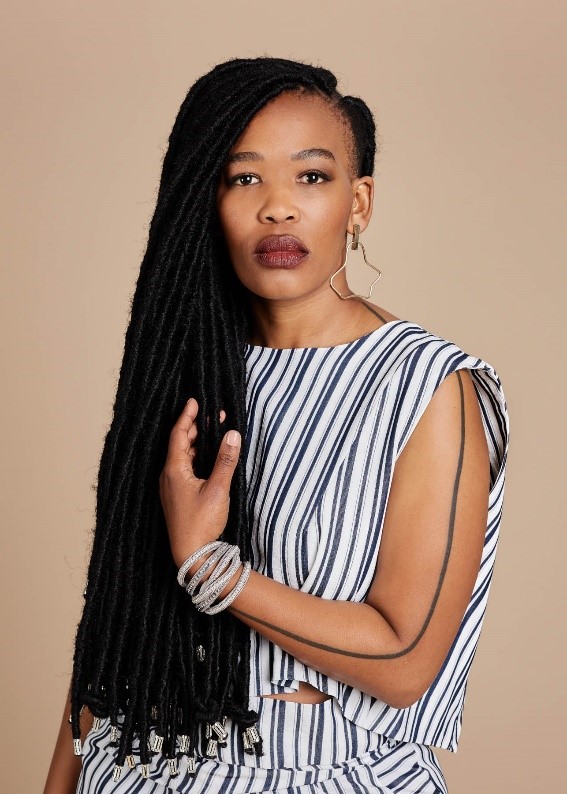 Liverpool Biennial is delighted to announce the appointment of Khanyisile Mbongwa as Curator for the 12th edition of Liverpool Biennial, which will take place June – September 2023. 2023 marks the 25th anniversary of the organisation.
Mbongwa, formerly Chief Curator of the Stellenbosch Triennale 2020, will curate the 12th edition with the Liverpool Biennial team.
The 11th edition of Liverpool Biennial, the largest festival of contemporary visual art in the UK, took place in 2021 as the first UK contemporary arts festival to emerge post lockdown. The Biennial, titled The Stomach and the Port, was curated by Manuela Moscoso and the Biennial team.
Khanyisile Mbongwa, Curator, Liverpool Biennial 2023, said:
"I am excited to work with the Liverpool Biennial team on the 12th edition and am curious to find out what the city will show me about my curatorial processes during my time here. I am looking forward to co-creating with individuals, collectives and organisations both within Liverpool and beyond and am interested to see how the city has established itself historically, how it sustains itself in this moment and how it imagines its future."
Sam Lackey, Director, Liverpool Biennial, said:
"We are thrilled to have Khanyisile Mbongwa join us for the 12th edition of Liverpool Biennial. Her longstanding curatorial concerns around care and repair will be vital in thinking about new futures together with the city. She is an extraordinary asset to the team and Liverpool as we move towards recovery and build on the innovation and success of The Stomach and the Port. I look forward to welcoming her to Liverpool and working with her and our partners across the city as we look towards our 25th anniversary year"
Image: Khanyisile Mbongwa © Tatyana Levana