Help Liverpool Record Office to document the Black Lives Matter campaign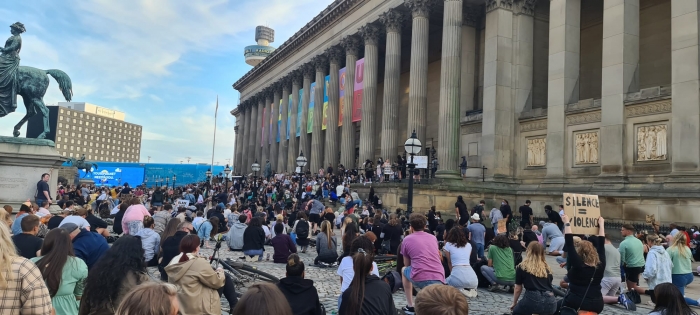 Liverpool Record Office documents the history of the city and its communities. They simply cannot do this without you sharing your experiences with us. The BLM events which are taking place now will be the basis of research in the future.
The team are asking you, the people of Liverpool, to document your experience of the BLM campaign through photographs, video footage, blogs, zines and diaries (they are open to all mediums). As the City's Archives team, Liverpool Record Office will preserve these histories for posterity.
---
How can I contribute?
Document your experience. Photograph the events. Express your thoughts and what you are feeling about the campaign. Liverpool Record Office can preserve digital outputs, photographs and paper based diaries.
If you are one of the organisers of the BLM movement in Liverpool, we would love to discuss how to preserve the documents which you are creating. This will be important for future researchers.
The documents which are preserved now will be accessible to all now and in the future.
Just be sure that you follow official guidance and keep safe. Keep your distance if you go out (2 metres apart where possible).
---
How do I contact you?
As Liverpool Record Office is closed to the public due to Covid-19, it is best to email them the first instance. We will discuss with you how to deposit your archive material.
They will discuss with you which formats works best for preservation, copyright and access arrangements. This will be dealt with on an individual basis.
If you have any questions please contact [email protected]
---
Image credit: David Martin Davies