Get Inspired, Get Creative with Liverpool Writes!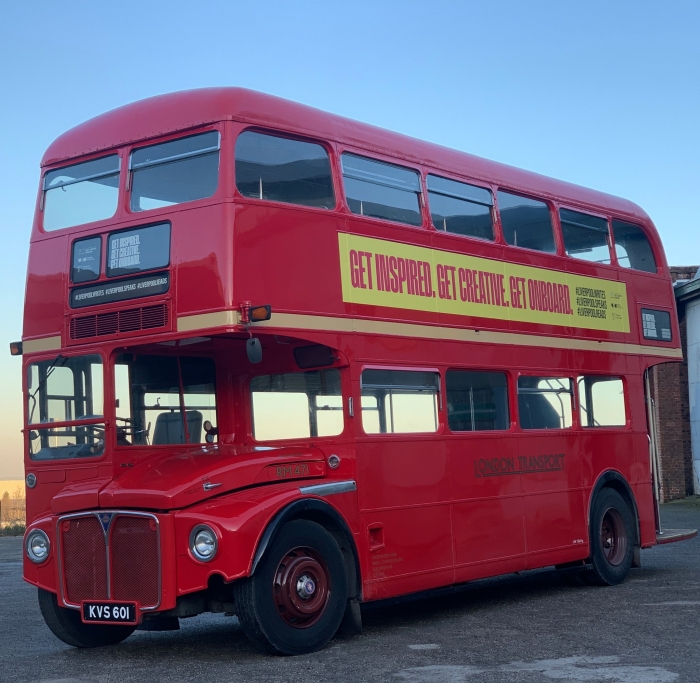 After the success of the first Liverpool Writes LIVE EVENT, Saturday 18th September 2021 'The Writers Bootcamp,' we are now going on a tour of the Liverpool City Region.
The Writers Bus will provide access to creative workshops directly to your local communities, bringing an array of activities designed to get people writing more.
The WRITERS BOOTCAMP Bus is coming to your area very soon and will temporarily 'pop up' in local community hubs in January 2022, from 11 am till 3 pm over a 12- day period.
The Bus will offer:
A writer in residence
Writing activities and workshops
Poetry workshops and games
Writers' advice sessions
Live author readings
FREE resources and giveaways
The bus will be at the following locations on the below dates:
Weds 19th January – Liverpool Central Library – Official Launch then travelling to Granby Adult Learning Centre
Thurs 20th Jan – LIFE Rooms Bootle/ Huge Baird College
Fri 21st Jan – Incredible Edible Knowsley, Roby Rd, Huyton, Liverpool L16 3NA
Sat 22nd Jan – ROMA Community, Cullen Street, L8 0QY
Sun 23rd Jan – Museum of Liverpool, Pier Head, Liverpool City Centre
Mon 24th Jan – Rotunda109, Great Mersey St, Kirkdale, Liverpool L5 2PL
Tues 25th Jan – Irish Centre, 6 Boundary Ln, Liverpool L6 5JG
Thurs 27th Jan- Tuebrook Market, West Derby Rd, Tuebrook, Liverpool L6 4BR
Fri 28th Jan- Gateacre School, Hedgefield Rd, Liverpool L25 2RW
Sat 29th Jan- Tuebrook Market, West Derby Rd, Tuebrook, Liverpool L6 4BR
Sun 30th Jan- Palm House Sefton Park, Liverpool L17 1AP
 "The Year of writing has achieved a lot this year, getting many people across the city involved in writing and creativity. The Writing bus is an opportunity for us to get out to areas across the city, working with local community groups so that as many people as possible get to work with professional writers – it's a great initiative, and we are really looking forward to discovering local talent and generating new writing."
Mike Morris, Chair of the Year of Writing and Co-Director of Writing on the Wall.
"The Liverpool Literacy Cycle was set up to support skills development in the city. I am delighted to report it has delivered creative engagement and opportunities across the city region and beyond given the reach of a growing online and social media presence. In 2021 the Year of Reading was celebrated, this year the focus has been the Year of Writing and 2022 will be Liverpool Year of Oracy and performance. If you wish to engage with any of the forthcoming events or projects, check out the website link and contact email as below…"
Councillor Barbara Murray, Labour Councillor for Yew Tree Ward and Chair of Education and Skills Select Committee
You can find more information on the Liverpool Year of Writing at:
https://www.cultureliverpool.co.uk/year-of-writing-2021/
If you would like a discussion about engagement, please contact: Project coordinator, John Maguire, [email protected]@gmail.com