Free interactive doorstep experience
Calling all residents in L8 - 20 Stories High are providing FREE theatre at your home this July.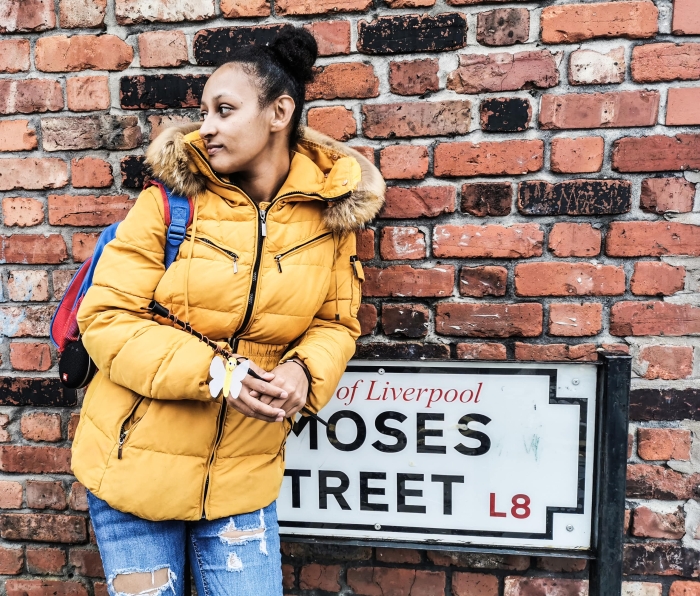 Award-winning theatre company 20 Stories High are looking for audiences in L8 and surrounding areas for a unique mini play on your doorstep. Lasting just 10 minutes, the interactive piece will be one full of humour and hope and will be an unforgettable intimate experience.
We are particularly looking for 16-30 year olds, but all are welcome. Suitable for all ages but better for ages 13 plus.
Kelsey is looking all over L8 for her Mum's cat. It has been missing and she is desperate to find it. As she walks the streets putting up posters on lampposts, she eventually ends up knocking on doors and chatting to the local residents and asks their help in solving the mystery.
When?
Tuesday 28th – Friday 31st July 1pm- 4.15pm
Health and Safety
The safety of our community is paramount. We ask that for the duration of the encounter, you and your loved ones remain inside your home, on your doorstep.
The actor will remain at a distance from you and your loved ones of no shorter than 2 meters.
We ask that you don't invite extra people to your house or street, to avoid larger gatherings. This is an intimate performance and works best in families of up to five people.
For further information on the steps we are taking to keep the community safe, just get in touch.
Sign Up
If you're interested, all you need to do is email us:
Your name and age
The names and age of anyone else in your household that will be watching too
Your address
Contact phone number
The days & times that suit you best between Tuesday 28th and Friday 31st July, 10-4.15pm
And we'll get back to you as soon as we can with an allocated date & time to expect Kelsey at your door.
If email is not coinvent for you, please use the telephone number provided below.
If you have any access requirements, please let us know and we will accommodate.
Please contact us as soon as possible to avoid missing out.
[email protected]/ 07462 943978
37-45 Windsor Street, Liverpool, L8 1XE