Culture Liverpool Events Team is UK's No.1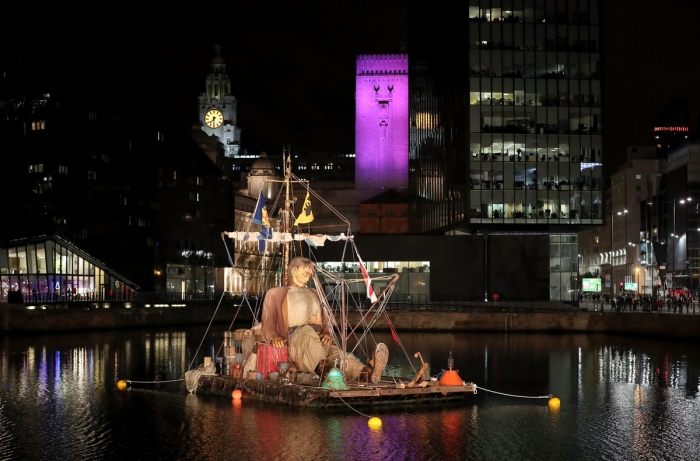 LIVERPOOL City Council's culture team has been named the UK's TOP Event Organiser – and 15th in the world overall.
The Eventex Awards – the most esteemed accolade in the events industry – has today released its annual All-Stars Index featuring the top event organisers and agencies from around the world.
Culture Liverpool, the team responsible for delivering crowd-pulling spectaculars such as the Giants trilogy, the Three Queens, Liverpool International Music Festival, River of Light, River Festival Liverpool, Bordeaux Wine Festival Liverpool and the Chinese New Year celebrations – has come out on top, being named the UK's best performing team and in Europe's top 10.
It is the only local authority organisations to feature in the top 30.
The overall ranking includes 30 companies and organisations that excelled the most in the past three years. It takes into account the number of 1st, 2nd, and 3rd places over the last three editions of Eventex Awards.
Director of Culture for Liverpool, Claire McColgan, said: "This is a huge honour – we're made up! This is the industry's gold standard and for a city council to take the number one spot is phenomenal.
"It's a fantastic endorsement of everything we've achieved and the creative risk-taking we've been allowed to take. It's a real credit to the organisations who have helped make this happen and of course the people of this city and beyond who love what we do and turn up in their thousands.
"River Festival Liverpool and Bordeaux Wine Festival Liverpool are just around the corner and will showcase just why we are leading the field in this sector."
Ovanes Ovanessian, Co-founder of Eventex Awards, said:  "Recognising excellence in the event industry is our mission. Our Тop 30 Event Organizers and Agencies ranking is a big 'Bravo!' to the hard work of those companies and organisations that keep excelling and setting the trends."
To keep up to date with Culture Liverpool news, announcements and events, sign up to our eNewsletter.