Mayor Anderson launches Crowdfund Liverpool funding round to help the city Build Back Better
Mayor Anderson, through the Crowdfund Liverpool programme, has launched a new round of funding to back ideas across Liverpool which will put local people at the heart of the efforts to help the city build back better through more vibrant, resilient and connected communities.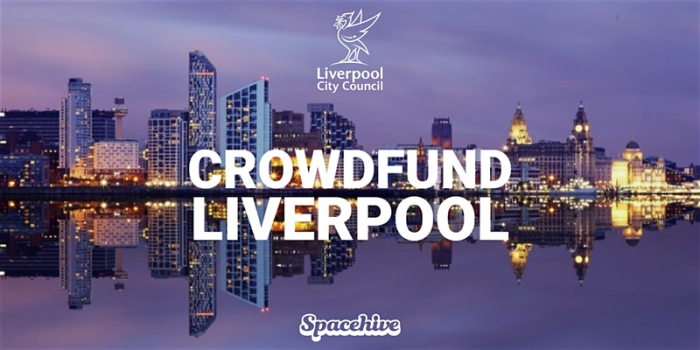 Crowdfund Liverpool is an initiative that aims to give anyone who lives locally with ideas about how to improve their area the opportunity to gain funding via the UK's leading civic
crowdfunding platform Spacehive.
The aim is simple – to fund and deliver exciting and innovative ideas to improve Liverpool put forward by the local community, for the local community.
Mayor Anderson has allocated a dedicated fund of £100,000 for projects taking part in the
programme, with over £30,000 in funding pledged towards campaigns as part of the first round. So far, over 400 residents, businesses and other organisations, have come together alongside the Mayor to get behind ideas. From food composting initiatives and festivals to community cycling schemes and constructing cafes, Crowdfund Liverpool is helping people make their projects happen.
The deadline to put forward your own idea is 9th September. You can get started by simply visiting Spacehive's website and creating your own project page.
Mayor Anderson said
"We're excited to launch the second funding round of Crowdfund Liverpool with Spacehive and I can't wait to see the ideas that are put forward. One of the positives over the last few months has been the enthusiasm to reimagine spaces in our city and to do things differently. We need to grasp the chance to build on this as part of the city's recovery and I want local people to be at the very heart of that. They know best the challenges and opportunities where they live and Crowdfund Liverpool gives them a much stronger voice in shaping those places, putting them and their ideas in the driving seat to help build more resilient and connected communities.

"I'm also calling on companies and foundations that love Liverpool to join us in offering support – whether funding or in-kind – to the ideas people post on the platform so we can work together to make them a real success. The more people that get involved in Crowdfund Liverpool the more amazing places we can create together."
Chris Gourlay, Founder & CEO of Spacehive said:
"I have been incredibly inspired by the surge of local organising, the entrepreneurial response by Liverpool City Council, and the wider spirit of society pulling together to get through this tough period. And like millions of others we glimpsed how things could be different in our own communities. We should seize the chance not just to recover – but to build back better. We see potential to make an exciting impact together, so encourage anyone with an idea to post it on Spacehive today. We are looking forward to helping people across Liverpool bring their projects to life."